The Green Party has settled on its negotiation team, agreeing to who will represent the party's members when considering the shape and outcome of talks with the incoming Labour-led Government.
It seems insane that these feeble old men warble at each other while America burns with social injustice and Covid.
One of the most interesting changes with a majority Government is the re-emergence of the importance of the factions inside a Party.
I assume New Zealand police aren't trained by the  Israelis. Let's hope not. 
Well, the polls were all wrong, it wasn't a Labour landslide, it was a great crimson tsunami of righteousness that swept all before it.
Announce protest actions, general chit chat or give your opinion on issues we haven't covered for the day.
The annual rodeo season opens this weekend with the Winchester Rodeo on Saturday, and the Methven Rodeo on Sunday. Like last year, animals will...
WHAT JUST HAPPENED? Over the course of the past 72 hours something changed. Exactly what isn't clear, not yet, but something has. New Zealanders feel it in their bones, in their hearts, and they're scared.
What Jacinda is banking on is the cowardice of the current Green leadership of Davidson and Shaw to be bullied into accepting a substandard deal.
The more things change, the more they remain the same.
After plague and pestilence,  the righteous crimson tsunami has swept all before it with the vengeance of low level socialism.
With a huge Caucus, Jacinda needs the room in her Cabinet for Labour aspiration, not Green aspiration and will only throw Shaw the scraps of Climate Change Minister.
There are three things that will ALWAYS get you votes in NZ.
Psychological reset of the electorate & the demographic death spiral of National
Just when you didn't think 2020 could get more cray, BOOM!
LIKE THE EXCLUSIVE BRETHREN in 2005, the Taxpayers' Union is poised to launch a well-funded, last-minute attack on the Greens.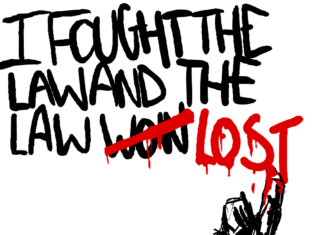 After 5 years, the NZ Police have apologised and settled my complaint against their breach of my privacy and civil rights during their deeply flawed case against Nicky Hager. The formal apology is as follows.