THE GREAT PROLETARIAN CULTURAL REVOLUTION, the very name unfurls like a crudely painted red banner.
So David Clark resigns, the decision reeks of politics over capability but should help Labour move on.
This show was the first to call the severity of this pandemic – find out where we believe things go now.
Her attack on Paula Bennett - whatever the personal animosity - is in my view; poor form by one incumbent on another – and especially at this time in the election cycle.
From 1 July Israel plans to steal more Palestinian land in the Occupied Palestinian West Bank.
No one has the heart to tell them they are holding the wrong books.
Auckland Action Against Poverty is calling on all debt to the Ministry of Social Development to be cancelled to stop people from missing out...
IF DAVID CLARK hasn't been sacked by the time you read this, then Jacinda isn't doing her job. His point-blank refusal to accept responsibility for the multiple institutional failures of his Health portfolio more than justifies Clark's dismissal.
This is a game changer for the Greens and if they are able to stay on this message, I believe they have every chance now of returning to Parliament.
Sign to have Jian Yang removed from the National Party and send a message that even if the politicians are too frightened to stand up to China and the media too timid to cover it, the ordinary citizen on the street can roar over the both of them.
LOOK HARD at this image. Think about what it depicts. Ask yourself how one human-being could behave so brutally when so many eye-witnesses – and very soon millions of people online around the world – were there to watch him do it. Then ask yourself why he didn't care.
National can only win if NZ loses the war against the plague and the NZ Herald only wins when National wins so between now and the election expect them to become as shrill as Donald Trump.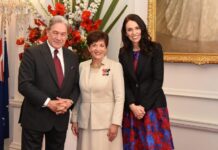 With the New Zealand General Election campaign looming, parties in the Labour-led coalition government are openly parading their differences (rather than common-ground) before the voting public.
While the New Zealand mainstream media are focused on attacking the Government over failures at the border, there is a far larger threat to New Zealand that is rapidly approaching us with almost no fanfare.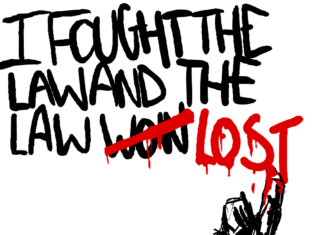 After 5 years, the NZ Police have apologised and settled my complaint against their breach of my privacy and civil rights during their deeply flawed case against Nicky Hager. The formal apology is as follows.