Aucklanders celebrate the Big Smoke's cannabis culture this weekend at J Day, and we examine prospects for cannabis law reform under the new National-led...
Police Commissioner Andrew Coster says he has new Minister's confidence - but Mark Mitchell still will not comment Police Commissioner Andrew Coster had his first...
The New Hard Right Government of National, ACT and NZ First intend to whitewash and erase the promise of the Treaty in a short...
New Zealand's national broadcaster has justified removing references to "genocide" in Gaza made by a Palestinian guest on its podcast because it would have...
Shane MacGowan, Pogues songwriter and Irish music legend, dies aged 65 One of the all-time great bandleaders and writer of Christmas classic Fairytale of New...
In light of the Deputy Prime Minister Winston Peters' recent comments about the media, a group of journalists who serve as E tū delegates...
The sheer scale of damage the mere birthing of this Government is going to cause Kiwis is remarkable as we dig deeper into the...
John Campbell's powerful and moving review of the spite masquerading as social policy is another reminder of how important John is to Fourth Estate...
Christopher Luxon, David Seymour and Winston Peters walk into a bar. The Barman looks up and says, "What its this? A joke?" After 40 days and...
Deputy PM Winston Peters says he is 'at war' with media amid ongoing baseless claims Peters, who has repeatedly complained about reporters not paying him...
Jesus wept... Winston Peters makes false claim Government bribed media just after becoming Deputy PM A new Government was sworn in and the old Winston Peters...
'Thank you for your patience': Christopher Luxon to reveal new government on Friday The National, ACT and NZ First parties will on Friday sign their...
Feelings, nothing more than feelings. Morris Albert's 1974 classic 'Feelings' kinda manages to sum up the current political culture. Right now in New Zealand, you can...
I've been working on a "Where to now for Labour, Greens, Māori Party and the NZ Left?" blog since the election loss, and was...
I argued in January that all the ingredients for a third intifada were in place after Netanyahu aligned with radical Zionists to form the...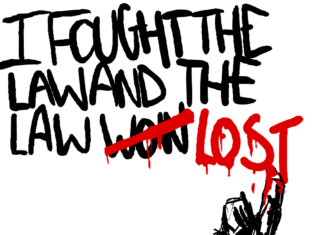 After 5 years, the NZ Police have apologised and settled my complaint against their breach of my privacy and civil rights during their deeply flawed case against Nicky Hager. The formal apology is as follows.