"NEVER LET A GOOD CRISIS go to waste" has become something of a cliché in contemporary political writing. The thing about clichés, however, is...
There has been an explosion of fear and paranoia over the Government's Covid response.
Sure you could support Stuff or Spinoff, but the you would have to read them!
"There is no such thing as bad soldiers, only bad generals" Napoleon I imagine that there were just as many drunks, deserters, trouble makers and...
Squid Game has been wrongly labeled a South Korean drama when it's more like a North Korean documentary on Late Stage Capitalism.
Today's NZPD testimonial from Prof John Halligan, Emeritus Professor of Public Administration and Governance, Institute for Governance and Policy Analysis, University of Canberra, Australia "The emails from 'NZ Politics...
Local Government Minister Nanaia Mahuta today confirmed the Government will create four publicly owned water entities to ensure every New Zealander has access to...
You have to respect that Jacinda just told Auckland that they will be in lockdown for another month, and no one in Auckland seemed to notice.
Universal Basic Income, 4 day working weeks, not for profit community wrap around service employment, Financial Transaction tax to shift tax burden from workers to Corporations and universal Union membership are necessities to cope with the magnitude of change coming.
Dear Kris, I am writing on behalf of a group of 19 exploited migrant workers who were given a special visa to stay in NZ to help...
Small Business is really hurting and their pain needs to be respected if we want the same compassion for workers, beneficiaries and the poor.
Te Pāti Māori will protest that "Freedom Day" will amount to "Genocide Day" for tangata whenua. To which a great many of their fellow citizens will reply: "Not if you use the next four weeks to get vaccinated!"
As for the PM herself, Jacinda Ardern seemed more comfortable and on top of her game than she has been for weeks. Though she hasn't announced 1 December as "Freedom Day" in as many words, that is clearly the timeline she is working to.e
The latest woke lynch mob cancellation is our very own Dave Dobbyn!
I'm old enough to remember Liz Gunn and there was no doubt that in her day she was the mustard. Intelligent, insightful and ruthless, she was the perfect team with Mike Hosking, like an extra pair of jaws for a pack of piranhas.
I'm watching the anger between the vaccinated and unvaccinated erupt on social media with a heavy hearted sadness.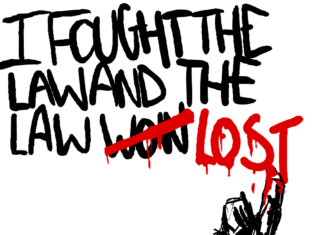 After 5 years, the NZ Police have apologised and settled my complaint against their breach of my privacy and civil rights during their deeply flawed case against Nicky Hager. The formal apology is as follows.