Chippy is up explaining the latest 'gaps' in the border protection services. Jack points out our voluntary system is a joke, Chippy shrugs it off with, 'sure, but what are you gonna do".
Our underfunded State doesn't really have much more capacity than it's currently using. Our casualised workforce with weak Unions propped up on voluntary systems is as good as it gets.
It's embarrassing because it has made Chris Bishop briefly relevant but ultimately Kiwis will only punish Labour if a leak leads to a severe lockdown and it is seen as incompetence.  With 140 000 successfully processed and only a handful of slip ups, Labour are still the Gold standard.
TDB Recommends NewzEngine.com
The WHO are on pointing out that we are no where near dealing with the Pandemic. We are now at levels which are out of control globally and the vaccine roll out will be slow and will require annual doses.
Lovely.
So the free speech debate is upon us and of course David Seymour is ready and waiting.
How on earth the Left have managed to end up being the anti-free speech party in all of this is a bewildering home goal because you always lose free speech debates.
'the incitement of disharmony, based on an intent to stir up, maintain or normalise hatred, through threatening, abusive or insulting communications'.
What if I want to incite disharmony towards the rich?
The Police?
Religion?
This can easily be used against anyone not just who we think it will be used against.
The problem here is that Blasphemy laws and gendered hate speech won't prevent another white supremacy terror attack because that was an Intelligence failure, not a hate speech failure.
Symour's cause will turbocharge ACT into double figures. Most of that will be by cannibalising National vote, but it's also going to ruffle the middle intensely.
Most people are on social media, most people have seen woke lynch mobs hanging people for breaches of woke doctrine, most people self censor now and the backlash to that type of micro aggression policing is ripe for ACT to plunder.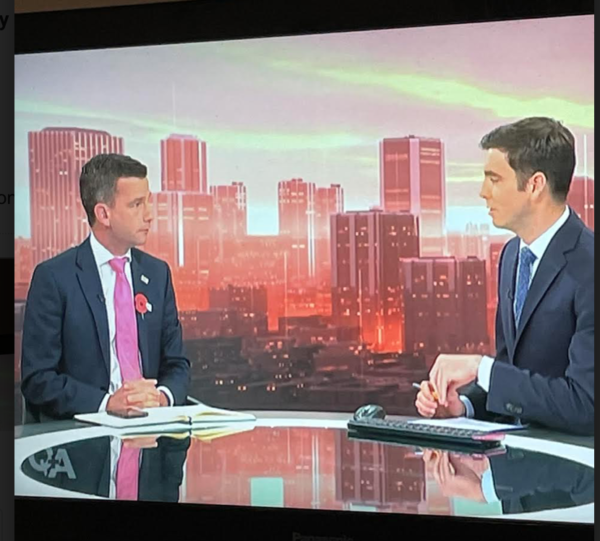 Increasingly having independent opinion in a mainstream media environment which mostly echo one another has become more important than ever, so if you value having an independent voice – please donate here.
If you can't contribute but want to help, please always feel free to share our blogs on social media