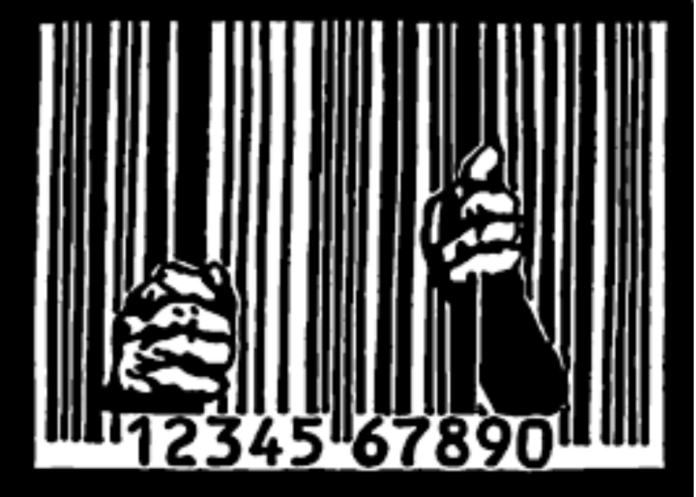 Those of you who follow my writings on various topics (how are you both today?) will know that the transformation of women's prisons in Aotearoa is one of my passions. Women's imprisonment profile is very different from that of men, their position in the family also different, their backgrounds of abuse terrible, their needs often great, the links between poverty and crime more evident and the influence of drugs even greater than for men.
In short, most women in prison commit crime due to circumstances beyond their control and because of their position as socially and economically vulnerable. Two thirds of women prisoners are Māori, most are young, lacking formal education and with uncertain futures.
As Professor Tracey McIntosh likes to say, incarceration is the punishment.  What we do with women once they have been put in prison should not be punitive.  Given the profile of women prisoners, it should be facilitative and transformative.
We have known for a while that there are major problems at Auckland Women's prison (AWCF, in the parlance).  This is the biggest women's prison of the three and contains the high security women.  It should be a centre for transformative practice.  It is a newish prison with, comparatively speaking very good facilities.
It has been in the news recently for its punitive culture. The article I have linked to here is devastating. Tear gas being fed in waves into locked cells to ensure prisoner compliance. This is torture, pure and simple. Read for yourselves.
TDB Recommends NewzEngine.com
I am writing about this now because the prison inspectorate (a wonderful service) have just released their latest inspection report into the prison.  They always write in strictly objective language but it is nonetheless a chilling report.
It is kind of as if the prison treats the Australian TV programme Wentworth as a documentary or as aspirational or something.
About half the prisoners were either in high security units or their units were "treated as" high security.  Even the remand unit, where traumatised women are held for months and years before proceeding to trial.  Think about that.
I want to tell you, in summary, what life is like for women in these high security areas. This is what taxpayers pay at least $110,000 per prisoner per year for.  It is completely unacceptable.
They do not always receive inductions into the prisons.  They are held for up to 23 hours a day in their cells.  The cells themselves often have poor ventilation, vents blocked with dust and lack of heating (cool rather than cold). For their one hour a day outside the cell, they often rush around making phone calls, washing clothes etc.  Anyway, there are no proper outside recreation facilities because the prison design precludes access.
The food is quite nice but usually cold by the time it reaches high security, and many women are forced to eat the cold food in their cells. There are no curtains in many cells so prisoners have to shower in the dark for privacy purposes.  Some women with mental health problems are terrified of this. The inspectors found that many beds had no bedding, which is blamed on the women who use the bedding as chains to communicate with others. Towels are also in short supply.
They are 18 TVs short in the high security unit, which is blamed on the women for damaging the TVs. The women are bored.  There is no access to the library for most.  They are locked in their rooms all day.  There are recreation rooms which appear to be being used as storage facilities. There are no chairs in some cells and not enough in shared facilities. Access to chaplains is problematic as chaplains are not valued by staff in high security.
The women often are not given enough bras and access to menstrual products is patchy. FFS. 
When they get to leave their cells, standover tactics, bullying and violence are often ignored or not managed by staff. Damaging and confrontational behaviour is not managed by staff.  There are no pro-social programmes, no access to education and training programmes (but some access to work). There is "limited use of incentives". Just to cheer everyone up, SERT blokes, dressed in their riot gear wander daily through the units to assess tension levels (I am not making this up).  We know about these blokes (and they are deliberately mainly blokes) from the story on the cell tear gas attacks:
Six guards were outside her door, dressed like they were going to war, with masks, shields and helmets to protect them from the fallout of what they were about to do.
There are a small number in segregation, who are not allowed to see or talk to others. Some have been there for more than 3 months. The report noted their plans were "unsuitable". The high security staff in one unit, in particular, do not communicate with prisoners.  Files are incomplete and complaints may go missing.  Key information is not recorded. The administration of misconduct rules is not working.
In short, your $110,000 per woman prisoner is paying for a system barely better than a medieval dungeon.  I am so angry to read this. Where are the Hokai Rangi reforms for this prison? – oh yes, the report says they have not yet been implemented here. Many of these women have been abused all their lives and the system is doing it to them again. We have an inquiry into the treatment of children in state care. Where is the inquiry into the treatment of our women prisoners?
Hang your heads in shame Aotearoa.
Dr Liz Gordon is a researcher and a barrister, with interests in destroying neo-liberalism in all its forms and moving towards a socially just society.  She usually blogs on justice, social welfare and education topics.