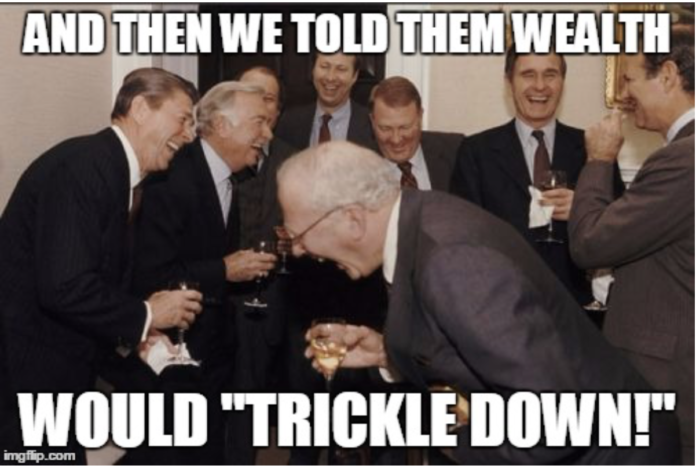 Shocker on the Mofo Rocker Brothers and Sisters!
Labour are so terrified by their funding of property speculators making house prices explode that Grant Robertson has been forced to lift a finger!
That's transformative!
As I pointed out 6 months ago, Labour have been so myopic protecting us from the Covid that enormous stresses and strains caused by decades of unregulated free market capitalism weren't being monitored or fixed, so that when they erupt everyone is flat footed.
TDB Recommends NewzEngine.com
Labour are propping up the spike in housing by pumping billions into the speculators through cheap credit so that the economy stays resilient to Covid, it's effectively trickle down theory at its most delusional.
The type of reforms necessary are stopping banks lending to anyone other than owner occupiers and instead of pumping billions into the banks, the NZ Government should be borrowing at 0% interest to fund our public services and infrastructure.
Those solutions would require intellectual effort on the behalf of Labour and history teaches us that Labour are hopeless at fixing markets that have been molested by free market dynamics.
But yay, Grant has been forced to do something. A letter no less!
Meanwhile entire generations remain locked out of home ownership.
Increasingly having independent opinion in a mainstream media environment which mostly echo one another has become more important than ever, so if you value having an independent voice – please donate here.
If you can't contribute but want to help, please always feel free to share our blogs on social media.