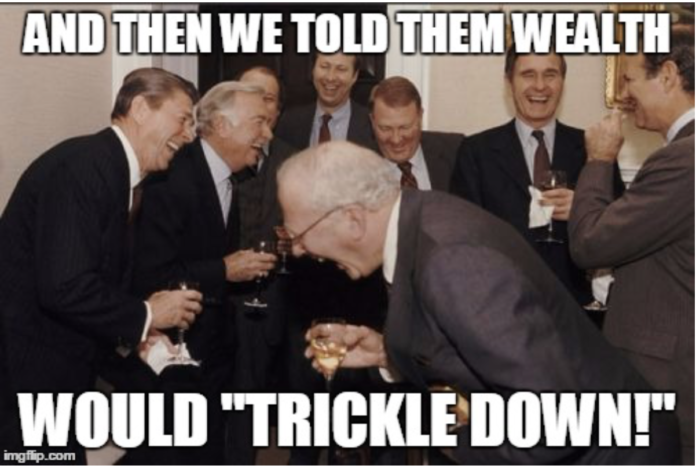 Trickle down is the failed neoliberal mythology that if the rich have more money, they will spend it and the little people feed from the crumbs.
It has been debunked a billion times with the truth being that a lift in welfare and the minimum wage actually generates more real world economic activity, so no politician ever attempts to use Trickle Down the way con artists never want to say 'Pyramid Scheme'.
Until now.
The shocking explosion in house prices is thanks to property speculators leveraging their existing debt to borrow more at cheaper rates.
What is most horrific is that it's a Left wing Labour Government who have done this.
TDB Recommends NewzEngine.com
The play is very obvious. If property owners feel wealthier from inflated house prices, they will spend more. It was National's economic plan for 9 years and Adrian Orr alongside this Government have embarked upon it again to 'stabilise' the economy.
What it has in fact done is given the property speculators a meth hard on for borrowing cheaply to buy everything that isn't nailed down.
Labour have once again used a free market solution for a market warped and damaged from being so 'free'.
None of this will hurt Labour's new National voters with property, but Labour's actual support base will be shocked at how quickly their aspirations have been utterly forgotten.
Labour really need to take the Summer to catch their breath and move beyond simply keeping us safe from Covid.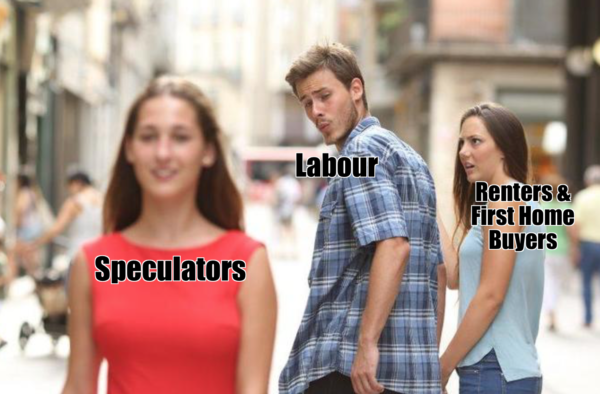 Increasingly having independent opinion in a mainstream media environment which mostly echo one another has become more important than ever, so if you value having an independent voice – please donate here.
If you can't contribute but want to help, please always feel free to share our blogs on social media.