‪The ease with which right wing clowns on social media are so quick to justify a war is truly terrifying.
Good to see Fairfax NZ immediately running American propaganda as Trump plunges the planet towards war – good one Stuff!
Nice to know Stuff.co.nz is the woke home of false rape allegations and false war justifications.
So let's just get this straight right from the beginning shall we?
Dear NZ msm – last time America led us to war on fake weapons of mass destruction 'evidence' you pricks failed us all with your gutless acquiescence – don't you dare regurgitate US/Israeli propaganda and fail us a second time – there is NO justification for war with Iran!
TDB Recommends NewzEngine.com
Iran doesn't have nuclear weapons!
Iran has never invaded the United States!
Iran is surrounded by American military bases!
Iran has a smaller military budget than Canada!
Iran isn't causing the genocide in Palestine or Yemen!
Iran poses absolutely no threat to the United States!
I can't see what legal justification Trump has to conduct an extrajudicial political assassination other than Israel and America hate Iran.
Look, I have real problems with Iran-it's a totalitarian Theocracy employing a ruthless & mutated version of Islam & their human rights record is appalling-BUT that Theocracy exists only because of a 1953 CIA coup & Trump's assassination only creates war no peace
This is madness!
As America gears up for more bloodshed and a propaganda news division attempting to convince everyone that America is in danger – here is a graph showing America spends more on the military than the next 8 nations on Earth…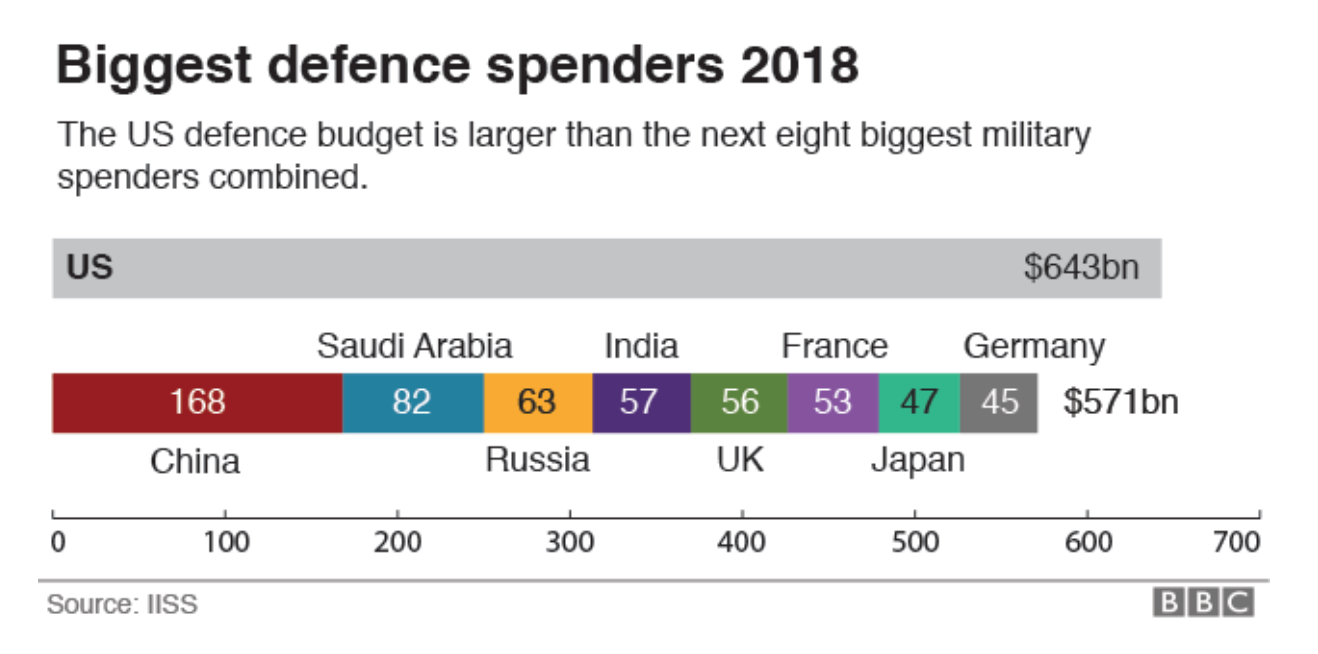 …Iran isn't a threat to us, America is the threat!
After searching for some explanation for this bewildering escalation towards war with Iran overnight, I'm coming to the grim conclusion Trump didn't understand or appreciate the enormity of who he was assassinating – everything from this point onwards is his ignorance.
We were tricked into the war with Iraq by gatekeeper corporate media, we refuse pointblank to be tricked by those same mainstream media corporations again.
The American Military Industrial Complex does not run New Zealand yet and any NZ media outlet who runs their lies should be denounced using the most extreme measures possible.