NZ election 2023: Raucous Northland debate crowd rails at covid, te reo Māori mentions
Northland MP Willow-Jean Prime walked into the lion's den when she took part in an election debate in Kerikeri last night.
The traditionally blue seat is currently held by Labour — the election of 2020 was the first time it had been won by the left since 1938 — but polls suggest that won't last much longer.
Five candidates took part in the live-streamed debate at the Homestead Tavern organised by right-wing lobby group the Taxpayers' Union.
With a partisan audience and The Daily Blog editor/publisher Martyn "Bomber" Bradbury and libertarian Damien Grant as MCs — political commentators from opposite ends of the political spectrum — it was a rollicking, raucous ride, sometimes rude but never dull.
For Prime it was a foray into hostile territory with the Labour MP all but drowned out by shouts and jeers.
She had little chance to defend her party's record or set out her priorities above the din.
TDB Recommends NewzEngine.com
When the American South lost to the North in their civil war, there was a terrible scouring of the South economically, socially, culturally and politically for their support of slavery.
That deep shame has stained the American South to this day because the American South lost.
That scouring never occurred in Northland NZ.
I've been to most places in this country, and sweet Jesus, Northland may well be the most racist I've ever visited and I say that as someone who has been to the South Island!
7th generation European NZers strut around never feeling shame for the legacy of their privilege and wait 5 minutes in their presence and you are bowled over by some of the most jaw droopingly racist shit against Māori you will ever hear!
I think there are 4 basic groups in Northland: Māori, Pakeha, European New Zealanders and Kupapa (Māori who turned on their own to side with Cracker).
Māori are dirt poor, Pakeha are progressive and want to work with Māori, European New Zealanders enjoy the legacy of privilege their 7 generations have generated and Kupapa make their money from their relationship with those European New Zealanders.
Former Race Relations Commissioner Susan Devoy believes older white NZers are just so fucking racist that only their death will make NZ a better place.
Needless to say, a debate in Northland feels a tad cross burny.
I've never been in a room with that many climate deniers before!
It was like a flat earth convention at a Donald Trump Dating Conference.
That may have been why the Green Party candidate didn't even bother showing in the end.
The week before we had a po-faced Riccardo who was like a virgin at an orgy at our Party Debate.
I suggested to the Greens they send the incredible Efeso Collins who is 11 on their list but they refused that and sent Riccardo instead and wasn't he a joy…
…so the Greens didn't even bother turning up to the Northland debate, but they promise to appear at the Auckland Central debate.
It's a shame because the Greens poll poorly in Northland and the people of Northland desperately need Green Party policy, but the real eye opener was how poorly NZ First polled and how the antivax Democracy NZ didn't even manage to get to 1%!
We've all believed the antivax movement is this huge shadowy group who could take over the election, but they couldn't even get 1% party vote in Northland and they only gained representation because Matt King managed to get 5% on the candidate vote.
If Northland, the home of antivaxx conspiracy nonsense can't muster 1% support, they are a shrill mob with nothing more than a bark.
They are a joke minus the punchline.
At one point during a raucous debate,  Matt King asked me why did I keep calling his party a 'Conspiracy Theory Party' to which I yelled at him, 'because I went on your website, read your policy and you are a fucking Conspiracy Theory Party'.
I then turned to the audience and said, 'There, I said it to your face Northland!'.
The denial of climate change and Covid was bewilderingly deep in Northland and I could barely hear the hatred spat at Willow-Jean over the duelling banjos.
As the debate ended, Shane Jones leaned into me and whispered, "They may not vote red mate, but their necks certainly are".
I burst out laughing because it perfectly summed up the evening!
Ever candidate shook my hand post debate except Matt King.
Seeing as I'm a triple vaxed person, Matt may have needed a face mask and surgical gloves before he touched a mud blood.
Next Week The Working Group will host the first ever live post debate analysis of Luxon vs Hipkins at Backbenchers Bar in Wellington live-streamed and simulcast on Freeview TV 200 at 8.30pm.
It ain't over till the fat blogger sings!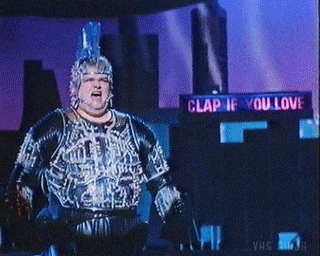 Increasingly having independent opinion in a mainstream media environment which mostly echo one another has become more important than ever, so if you value having an independent voice – please donate here.
If you can't contribute but want to help, please always feel free to share our blogs on social media