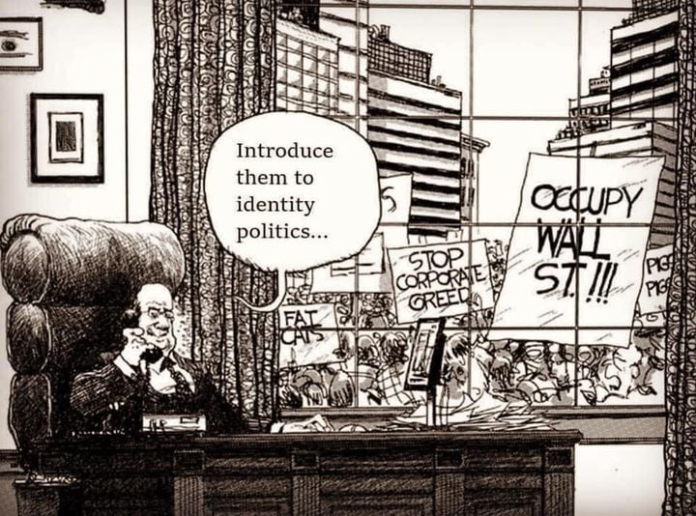 Inequality has exploded under Labour…
Jacinda Ardern and Grant Robertson like to think of themselves as leftwing politicians. So why aren't they prioritising and championing the vulnerable at the bottom of society? Since Covid hit they have chosen economic policies that benefit the rich while pushing more into poverty.
Increasing inequality was thrown into stark relief last week with the release of a Statistics New Zealand report showing wealth had grown by $402bn over the last year. This is about four times faster than usual, and can be attributed to fast-rising prices of assets like houses, rentals, and businesses that have skyrocketed in value as a result of a government-induced economic boom.
Tomorrow's Political Roundup column will focus on how the rich have got significantly richer due to government policies over the last year. But today's column deals with those on the other side of increasing inequality – the poor. Many reports and articles have shown that poverty is getting worse, and this is directly related to government policies and neglect.
…the foundations of the 35 year neoliberal experiment in NZ have been exposed and found to  be cracked to their core, with the climate crisis demanding a radical change, this pandemic is the perfect time to challenge the religious orthodoxy of free market dogma.
This is a unique challenge for the NZ Left ever since Identity Politics over took class politics as the dominant theory on our side of the political divide. It means currently that the Left in NZ are intellectually better prepared to organise a WoC Mommy Blogger Trans Ally free the nipple petition on Action Station than they are to debate the hegemonic structure of neoliberalism.
This has left the Left intellectually ill prepared to debate the failures of the free market economy and the solutions we must adopt to get out of this.
Labour are notoriously timid when it comes to challenging the neoliberal hegemonic structure because they were the Party that unleashed this far right experiment upon us and the scars of that debate are still raw in Labour's psyche.
TDB Recommends NewzEngine.com
Currently the Left are in the grip of middle class identity politics and their culture of micro aggressions demands the State police these new interpersonal crimes with the full heel of the boot as opposed to demanding the State's force be used against corporations.
We need to be kinder to individuals and crueler to Corporations.
The Left has lurched into woke 'Social Justice' territory which alienates more than it attracts. As a class left supporter, I believe the demarkation of power in society is between the 1% and their 9% enablers vs the 90% rest of us.
Economic Justice does more than banning Gay Conversion, criminalising speech or gerrymandering the legal system to ensure anyone accused is found guilty, it redistributes wealth and makes direct provision to the cost of every day living. Beneficiaries and working class people care less about pronouns and the correct pronunciation of te Reo than they do about how to pay next weeks rent and power bill!
Pure temple doctrine divides & alienates. Broadchurch universals build solidarity.
I'm not interested in social justice wokedom any more, it is a minefield of competing schisms throwing vitriol at one another.
Twitter outrage is woke righteousness porn for the middle classes. A puritanical razoring where the self elected morality police publicly shame and cancel anyone for not using the language protocols of the conclave.
I am interested in Economic Justice and the immediate welfare of the poorest amongst us while providing immediate life condition upgrades.
How do we use the power of the State to universally subsidise the lives of the poorest in a way that is meaningful to them? Paying higher benefits is one way but the vile MSD finds ways to claw any of this increases back the way thy did with Labour's last pitiful rise.
Let's push for policies that have a direct impact on the lives of the poorest so that educational and quality of life standards actually rise. Let's take direct cost out of people's pockets just for existing.  Removing public transport costs and kids breakfasts and lunches would have a dramatic impact on the lives of the poor.
Let's ensure taxation is targeted at the corporates and the wealthy while subsidising the costs of the poorest.
1: Feed every kid in NZ a free nutritious and healthy breakfast and lunch at every school using local product and school gardens with parents paid to come in and help.
2: 100 000 State Homes for life built using the best environmental and social architecture standards using the public works act to seize land and immediately start building satellite towns using upgraded public transport hubs.
3: Free public transport plus vast infrastructure upgrade for climate crisis.
4: Doubling welfare payments and student allowances minus any bullshit claw backs from MSD plus Living Wage universally adopted as minimum working wage.
5: GST off fresh fruit and vegetables and essentials like tampons, toilet paper, condoms, oral health plus a sugar tax.
6: Free Dental services for everyone through public health.
7: Debt cancellation – student loans, welfare overpayments, beneficiary debt, easier debt cancellation.
8: Taxation focused on corporations like financial transaction tax and first $10 000 is tax free.
9: Renter Rights – (rent freezes, end accomodation payments, long term tenancy arrangements) plus universal union membership.
10: Properly funded public broadcasting with TVNZ advert free and merged with RNZ alongside properly funded journalism through NZ on Air with more money for the Arts and Science. If you can't have good public journalism, the right wing media will destroy these other 9 advances. 
Don't tell me we can't afford any of this, we just shovelled $60 billion into the pockets of property speculators, we can shovel a tiny fraction of that into the mouths of the poorest.
In 2010, the 388 richest individuals owned more wealth than half of the entire human population on Earth
By 2015, this number was reduced to only 62 individuals
In 2018, it was 42
In 2019, it was down to only 26 individuals who own more wealth than 3.8 billion people.
And now in 2021, 20 people own more than 50% of the entire planet.
This isn't democracy, this is a feudal plutocracy on a burning Earth
The Big Tech Tzars have manipulated our collective fear, ego, anger and insecurities through social media in a way that has led to the largest psychological civil war ever launched against one another.
We are but meat bags secreting hormones addicted to dopamine rewards for fat, sugar, salt and sex in a cultural landscape of individualism uber alles where we sing sweet secret lies to ourselves to make sense of a world around us that is frightening and in constant entropy.
Meanwhile, the planet burns and every aspect of our existence is monetarised for big data to sell us more stuff we can't afford. We are alienated and anesthetized by a consumer culture that keeps us neurotic and disconnected. Our work, our existence, every move we make are all built to suck money to a minority class that sits above us while under neoliberalism, globalization, financialization, and automation, our existence as individuals has only become more disposable.
The time for half measures has passed us.
Increasingly having independent opinion in a mainstream media environment which mostly echo one another has become more important than ever, so if you value having an independent voice – please donate here.
If you can't contribute but want to help, please always feel free to share our blogs on social media