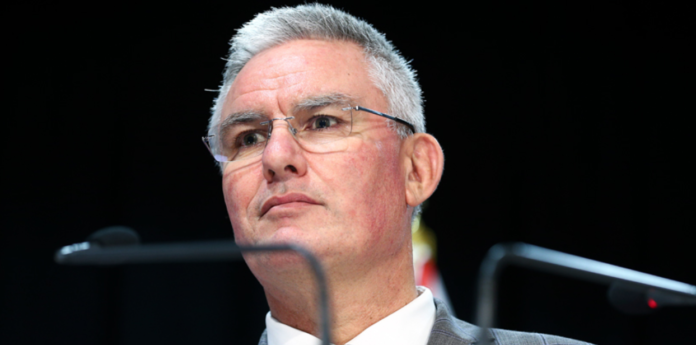 There has been a lot of media over the past week focussed on the need to improve the prisons. I must say that I have been disturbed by Kelvin Davis' 'blame the victim' stance. I am aware that there are some very nefarious characters in New Zealand prisons,  but there is enough corroborating evidence that the system is not up to the standards that we expect as New Zealanders.
These standards are laid out in the 'purpose' section of the Corrections Act 2004.  Prisons must be safe, secure, humane and effective. They must be operated at least on the United Nations Standard Minimum Rules for the Treatment of Prisoners.  They must assist in rehabilitating offenders and reintegrating them into the community by providing programmes and other interventions.
What we know is that the standards set out in the legislation are not being maintained, especially for those most in need of a strongly rehabilitative prison system, the high and high-medium security prisoners.
They are particularly not being upheld for those who have yet to be tried for their offences, the 'remand' prisoners.  Let me remind you what we know about these.  We know that one out of ten will be found not guilty, others released without trial and half will be found guilty and immediately released on 'time served'. 
We found out recently in prison inspectors' reports that remand prisoners are mostly treated as if they were high security, thus depriving them of opportunities for development (many are locked up 23 hours per day) and rehabilitation. Remand numbers as a proportion of total prisoners are still very high, especially for women.
TDB Recommends NewzEngine.com
Then there was the case, back in court for sentencing last week, of the 18 year old who was double bunked with a violent sexual predator. Was he put in with that predator because he was isolated and 'in denial' about his own offending, as some have suggested? As a form of punishment for non-compliance? I doubt if we will ever know.  How many other sexual predators are double-bunked with vulnerable young people? Or with anyone?
The prison system is not subject to the same scrutiny as other institutions of society, in general for good reasons.  But when a system is so clearly identified as in need of fundamental reform, as prisons have been through the Hokai Rangi policies adopted by Justice Minister Andrew Little (and presumably being followed through by his successor Kris Faafoi, although his press releases have not, to date, been about the prisons at all), there needs to be an openness about the progress of reform.
Labour has to see this through by itself.  With National reverting to its 'tough on crime' breast-beating, it might be quite easy to get distracted from this important work.  But the fundamental reform of the prison system is now at least 30 years overdue and in my view there is an urgency to make progress. You can do it, folks! And with few budgetary implications – the redesigned system should cost a lot less and do a lot more!  How many salaries are we paying out for prison officers to turn keys in multiple doors? There must be a better way.
I assume that Minister Davis has the confidence of Cabinet and the Prime Minister, but I don't detect in him any urgency for prison reform.  Associate Minister Willie Jackson has, in the past, expressed the need for change.  I wonder whether he should take on the Corrections portfolio and keep Associate Minister of Justice, all with a focus on reform of the systems of punishment in Aotearoa.  Kelvin Davis has quite enough to do with the Children and Crown/Māori relations portfolios, not to mention the troubled Tourism sector.
In short, this column supports Willie Jackson to be the prison reform czar, working across Corrections and Justice (and maybe it is time to bring Corrections back into the Justice fold?). He may not want this poisoned chalice, but sometimes you have to stand up and deliver!
Dr Liz Gordon is a researcher and a barrister, with interests in destroying neo-liberalism in all its forms and moving towards a socially just society.  She usually blogs on justice, social welfare and education topics.