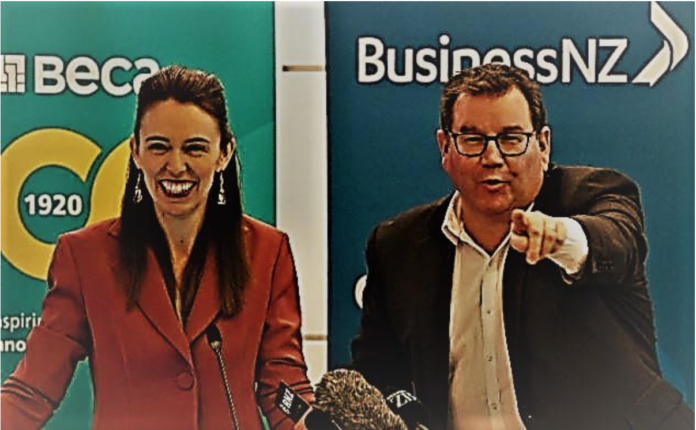 Each week there is a heart wrenching story about a migrant worker or international student or new citizen or tourist locked out or locked into NZ because of the Covid border shut down.
None of these people planned for what happened, they are victims of circumstance and deserve our sympathy and compassion for being so torn between two worlds awash in uncertainty and vulnerability.
This ongoing trauma and pain of migrant workers, international students, new citizens or tourists is matched by our own citizens scrambling to get home as well.
The naked reality is that the optimism sparked by the creation of the vaccine has been horribly misplaced as the pandemic grows, virus mutates and incompetent vaccine deployment.
The borders are shut until 2022 at the earliest, 2024 at the most likely.
It's going to take that long to get 75% global herd immunity and we don't know if it will need to be a annual vaccination similar to yearly flu shots.
So.
TDB Recommends NewzEngine.com
The borders aren't opening any time soon which means we need a better solution than this temporary measure.
We need to grant an amnesty to all international students and workers and overstayers currently in NZ and we need to expand capacity for processing travellers directly into quarantine via the RNZAF Hobsonville Air Base.
New Zealanders will not accept the virus getting back into NZ, but expanding arrival capacity is the only way we can meet demand from returning citizens plus the partners of those migrant workers and new citizens.
This pandemic isn't going away, it's only getting worse and it will be with us for far longer than most anticipate.
We have to expand capacity to ensure fleeing Kiwis can get home while extending some compassion to those stuck here or locked out through no fault of their own.
Increasingly having independent opinion in a mainstream media environment which mostly echo one another has become more important than ever, so if you value having an independent voice – please donate here.
If you can't contribute but want to help, please always feel free to share our blogs on social media.