The mighty 53rd Parliament of the Land of the wrong white crowd roared from Maui's Giant Fish Mouth this week as all the pomp and circumstance of a small South Pacific Kiwfruit Republic fuelled on coal and hyper dairy paraded our cheap democracy for all the world to see!
Like a prom night in a lonely rural community molested by meth addiction and alcoholism, New Zealand's  53rd Parliament had winners, it had losers and it had the people it is supposed to serve as alienated and distant as ever before.
WINNERS: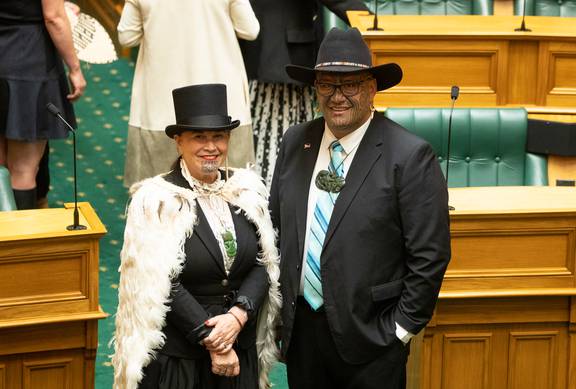 Māori Party Hats – For the sheer pantomime of political theatre, the Māori Party storming out over some perceived slight against their Mana was comfortably millennial in its micro aggression policing while also displaying a wonderful collection of hats! Too often the Hat is a forgotten accessary in todays wardrobe selections and seeing the Māori Party make such a concerted effort to wear hats lifts the sartorial class of the Speaking Chamber while opening the door for Chris Bishop to start wearing his 'I heart Judith until Bridges trusts me in his coup' Trucker Cap into Parliament.
TDB Recommends NewzEngine.com
Ibrahim Omer – What a beautiful journey Omer has embarked upon. He fled Eritrea and civil war and worked his way up from cleaning jobs, picking fruit and getting a University degree to end up in the most Passive Aggressive place on earth. You don't know whether to celebrate or commiserate with him. It's difficult to imagine Wellington is marginally better than civil war torn parts of Africa.
Jacinda's zinger smack down – Oh she had a goodie didn't she? After Judith brought up the housing crisis, big J smacked little J down hard Brosef!
"I will not be lectured by the leader of the Opposition [whose party] left us a housing crisis".
YEAH JUDITH!
Jacinda refuses to be lectured to on the housing crisis, especially when she's managed to do sweet fuck all in 3 years and just pumped a hundred billion into the pockets of property speculators in an obscene orgy of failed trickle down theory!
YEAH!
No lectures from you Judy!
The Professional-Managerial Class (PMC) – Fresh from knowing what's best for you, the Professional-Managerial Class that is now the Labour Party knows with all the instinct of a WINZ Officer, what's in your best interests. Apparently locking every generation after Boomer out of a house is what is best for us all right now.
And no light rail.
And no lift in Welfare.
And no wealth tax.
And empty gestures on the climate.
Those are all totally in our interests apparently.
All hail our new Wellington Mediocrity Overlords!
David Seymour – WILL SOMEONE PLEASE PUNCH THAT SMIRK OFF HIS FACE! Thank you to all the woke activists who handed him the free speech ammunition and allowed him to reignite a once dormant vein of right wing political resentment.
Well done Woke Activists, what's your next trick, turn the entire country against the Left by cancelling everyone who disagrees with you?
Oh you are already working on that?
Great.
Covid – The biggest winner on the day was Covid. It won Labour a majority and keeping it out of NZ forgives Labour's tepid nothingness on a range of vital domestic issues. As the plague explodes globally around the world and the deaths mount in a mad dash of grief and carnage before the widespread release of a vaccine, Jacinda can start burning kittens in the street and New Zealander's would blame the kittens for being so combustable. As long as she keeps us Covid free, she doesn't have to do anything meaningful on housing, poverty, climate change and inequality.
LOSERS:
National – Nothing sums up the total implosion of National quite like the difference between this weeks opening of Parliament and the opening of the 52nd Parliament. At the opening of the last Parliament, loveable rogue Simon Bridges performed a master class in chicanery, treachery and political theatre. He pretended to keep counting the Government and pretended it didn't have enough MPs in the house to pass Mallard's Speakers confirmation. To embarrassingly screw up Trev's big day was an abomination that wouldn't be tolerated, so Chippy swallows Bridges bluff hook line and sinker and doesn't even check himself and instead has to cut a deal whereby Labour crucially handed over seats on select committees that would have ramifications for the entire 52nd Term!
This week however, National looked like a bitter gaggle of sulking 'Ok Karens' who had just been told they have to mow their own berm and that they can't talk to a manager.
Oh how far the mighty have fallen.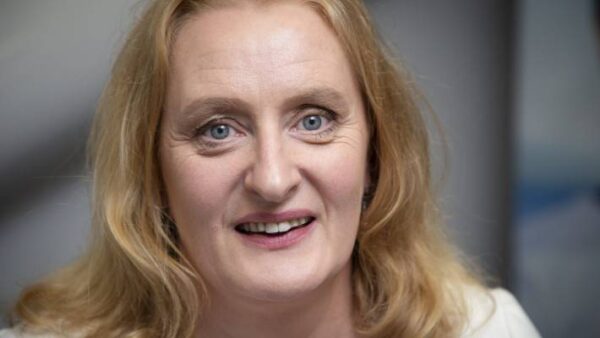 Kelvin Davis – What the hell just happened? Barely hours after Kelvin Davis shows his slavish devotion to Oranga Tamariki and promises to be a more captured Minister than Carmel Sepeloni is, and what do Oranga Tamairki do to their new Minister?
They throw Kelvin Davis under a fucking bus just as Parliament is opening!!!
NO ONE told him that Newsroom had just published a damning new Oranga Tamariki documentary THAT OT HAD KNOWN ABOUT where OT staff are now stealing Māori children off white step families AFTER TELLING the kids this was a 'forever home'. The white elderly couple who had opened up their lives to these young children, SOLD THEIR HOUSE to buy  a bigger one for these kids after they had been told the placement was permanent!
I mean, if you wanted a more damaging incendiary device in NZ politics, you would need to plant a pipe bomb in a vegan kindergarten!
Oranga Tamariki, terrified that their despicable uplift program is getting them in trouble with their new political masters are now investigating all previous placements, finding the new families are 'too white' and now – DESPITE TELLING  THE KIDS AND CARERS THAT THIS PLACEMENT WAS PERMANENT,  Oranga Tamariki are just stealing them back!!!
These despicable, arse covering, Wellington bureaucrats are just jaw dropping in their venal self preservation skills aren't they?
Kelvin Davis has been set up, the Government has been set up and Oranga Tamariki are showing the type of self interest that would make your average drug cartel blush.
This is a political emergency, once the rest of white NZ understands what Oranga Tamariki were doing here this will explode with rage because stealing babies off Maori is tolerated, removing them from elderly white folk who have sold their house and been told the placement was permanent, oh sweet Jesus, Oranga Tamariki may as well have taken a shit on an ANZAC memorial war grave while wearing a 'Meat is murder & Rugby is dumb' T-shirt.
Kelvin either fires Grainne Moss now or he gets really cruel and reads more of his Poetry to every Oranga Tamriki staff member.
I joke, but Labour is fucked here.
This is going to explode.
James and the Giant Tie – James Shaw wants to ban Ties in Parliament because Ties represent the Heteronormative white cis male noose of patriarchy.
The Climate – What better way to deflect progressive criticism of a timid policy agenda than the empty gesture of declaring a Climate Emergency?
You will remember Labour did this last term. When they were under a lot of criticism for being too timid on policy, Jacinda suddenly announced a ban on future oil and gas exploration and the criticism faded.
This is the same trick.
Don't get me wrong, of course we are in a fucking climate emergency, I've been banging on for years and years that this is THE existential crisis of our age and that only radical reform of the economy and society is our only chance to adapt to the grim new future , but a climate emergency announcement is just a symbolic gesture that actually does nothing.
Yay. More incremental change in order to hold the middle ground as the planet burns and races towards extinction level thresholds.
Cannabis users – Because 50.7% want to criminalise the other 49.3%, that's a perfectly acceptable outcome to continue a racist drug law. Yay the tyranny of democracy and the reduction of positive social policy down to the fiat of naked majoritarianism.
Beneficiaries – Have more chance of Santa Claus giving them Christmas cheer than Labour. A fictional corporate mascot will do more for beneficiaries and diabetes this season than a Labour Party with an unprecedented MMP majority.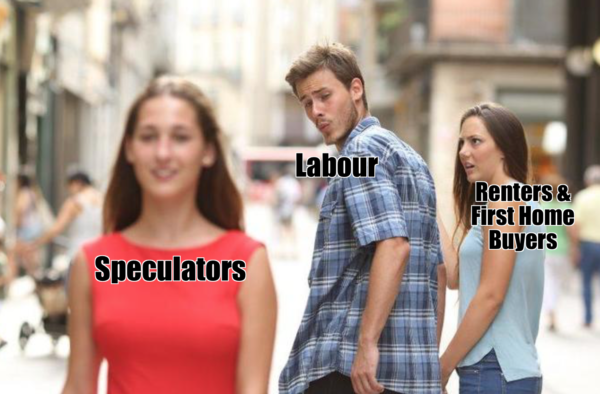 Renters – Can go fuck themselves. Labour have poured billions into the pockets of property speculators, if only Labour could care as much about the renter as they do about the white haired gold dripping boomer speculator.
CONCLUSION:
I don't care about their bloody speeches from the Throne anymore, I am over their words.
DO SOMETHING MEANINGFUL NOW ON HOUSING, INEQUALITY, POVERTY AND THE CLIMATE!
Increasingly having independent opinion in a mainstream media environment which mostly echo one another has become more important than ever, so if you value having an independent voice – please donate here.
If you can't contribute but want to help, please always feel free to share our blogs on social media.