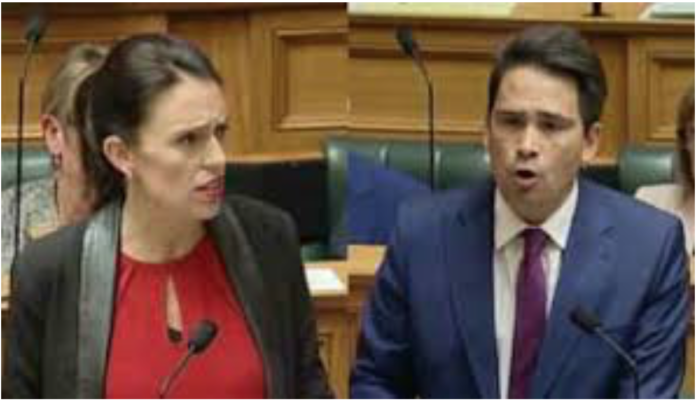 So Jacinda and Simon clashed in Parliament yesterday and we got to see how their peer reviewed attack lines played out and extrapolate from how they are insulting each other what they are trying to spin to the watching voters
Simon's attack lines are "stop making excuses", and all focused on Labour not being able to deliver.
It's a stock standard attack line used against a naive Government who promised transformation but didn't have a transformative 100 day plan to force change in the neoliberal public service.
There's enough 'yeah but' room there to forgive a one term Labour led Government so this attack line is pretty weak sauce. It appeals to fuckwits who think turning magazines and books with the Prime Minister on the front cover around is a clever act of political activism. For these ruddy faced miscreants however, any denigration would be exciting so this is just base filler stuff, not swing voter bait.
Jacinda's counter punch however was devastating and shows how limited Simon's wins with this 'she's not delivering' line is going to be.
"We're fixing what you broke" reminds everyone National were in power for 9 years and the damage they caused our public and social infrastructure was enormous. It takes at least 2 term to fix National's decade of abuse.
People get that and are willing to give Jacinda the benefit of the doubt.
Simon was very good on the TV shows earlier this week and was very good on the hoof with his attack lines, but the Parliament show down was up against Jacinda and in that match off, Mr Bridges looked petulant and sulky.
TDB Recommends NewzEngine.com
If he gets beaten up like that in the debates by her, this election might not be as close as we are fearing.