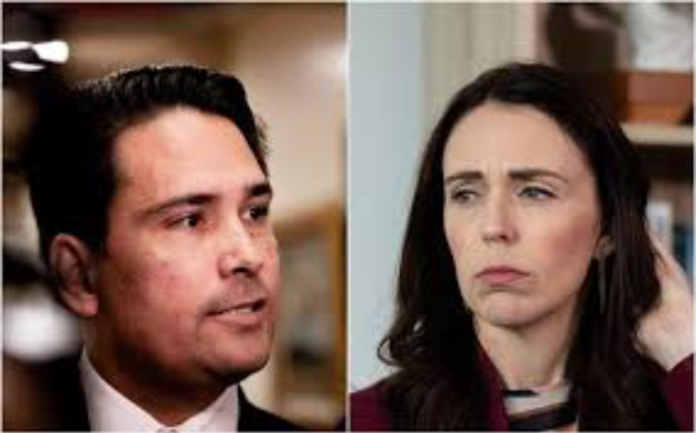 OH COME ON!
Simon Bridges questions if anti-Semitism behind New Zealand's absence from Holocaust memorial
Simon Bridges is questioning if anti-Semitism is behind the Government failing to send a senior representative to a high-profile Holocaust memorial in Israel.
The Yad Vashem Holocaust Remembrance Centre in Jerusalem held the World Holocaust Forum last week to mark 75 years since the liberation of the Nazi concentration camp Auschwitz – but no New Zealand officials attended.
Bridges, leader of the Opposition, said he would "like to be generous and say it's incompetence" that led to the Government's failure to send someone – but he said he couldn't help but notice a rise in global anti-Semitism.
TDB Recommends NewzEngine.com
THIS IS THE LEADER WHO LAST WEEK MET A NAZI APOLOGIST AND SAID IT WAS A PRIVILEGE!
THIS GUY
THIS IS THE SAME LEADER OF A POLITICAL PARTY THAT ENDORSED A FAR RIGHT UN CONSPIRACY THAT HEAVILY INFLUENCED THE WHITE SUPREMACIST WHO COMMITTED THE CHRISTCHURCH TERROR ATTACK!
And yet the mainstream media mention none of that as they allow Simon room to start his latest smear on Jacinda.
Corbyn was crippled by the anti-Semitism smear, and as the 2020 election gears up – here's the Spinoff seeding 'the left are anti-semites' mantra that killed Corbyn – it's a refreshing change from false rape complaints I suppose.
There is no anti-Semitism on the Left in NZ, there is righteous condemnation of the appalling brutality and racist treatment of the Palestinian people, but not a vile hatred of Israelis. National don't care of course because it's election season and despite their own meeting with Nazi apologists and their promotion of a UN conspiracy that influenced a white supremacist terrorist, they are happy to smear Labour falsely.
If this is the sort of shit National have in store for the election, you can see why they refuse to sign up to Facebook transparency.
The truly offensive bit of this is how the Media are allowing National to get away with it.