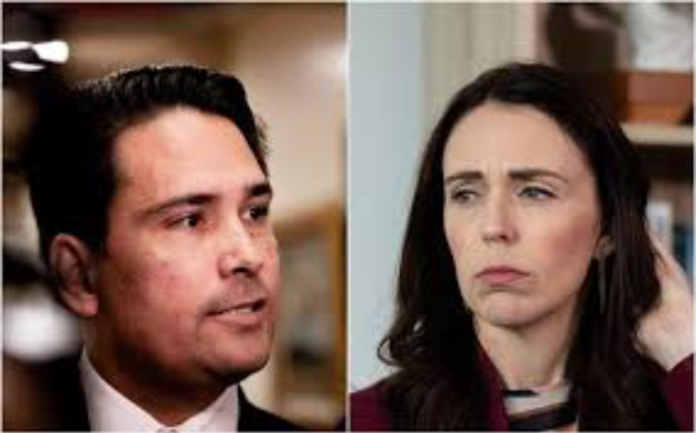 Labour have launched the political year with a speech by Jacinda promising relentless positivity and a demand for an election fought on truth and not fake news.
This first shot in the election is based on polling Labour conducted over the holidays…
Analysis by Political Editor Tova O'Brien
Labour's messaging was forensically calculated.
Political parties do immense amounts of work behind the scenes to try to predict voting behaviour.
Labour's internal polling shows the country's mood is generally positive – that people think it's going in the right direction.
And in that context, Labour thinks negativity won't thrive, that it looks petty and puts voters off.
…the problem however is that Labour have interpreted this polling data to say that NZers are sick of all the toxic partisanship politics BUT another way of interpreting this data could be that NZers are sick of the toxic politics they see in their social media feeds every day, not the tired silly antics of politicians in Parliament, and this is a problem for the Left as it is usually our activist base who are on woke social media lynch mobs demanding cancellation of this and deplatforming of that.
TDB Recommends NewzEngine.com
In short the NZ electorate are sick of being screamed at and forced to self censor themselves in an age of subjective rage and sick burn put downs by woke identity politics mobs who mistake disagreement for persecution and only manage to alienate the very voters we are trying to recruit.
What Jacinda SHOULD have said is, 'We appreciate in a democracy people have diverse thoughts and differences of opinion, so this election let us be mindful that we may disagree with each other but we do so in a bond of tolerance and kindness, let us not fall down the dark corridors of spite and rancour and come together to build a better NZ on universal values that benefit all of us and not just some of us."
That way the demand for National to sign up to Facebooks transparency obligations would have sounded from a high ground that the swing voters we need to pull over would appreciate rather than the way it did come across, which was as a sly dig at National that sounded hollow as most people experience Left activists attacking them on social media, not Right wing ones.
But let's also be very clear, National have no intention of signing up to Facebooks transparency rules because they intend to run a malicious campaign that requires duplicity and misinformation.
National's social media campaign is the key to their win in a 2020 election. After meeting with the NZ team who helped elect Scotty Morrison in Australia using micro targeted social media messages designed to enrage white older men, Simon Bridges now has more social media designers in his Opposition Leaders department than actual researchers.
Electioneering previous to Facebook amounted to identifying voters from a known voting pool and serving that voting pool up messages that made them vote. This was crude targeting, but if you lived in a wealthy neighbourhood, you would hear messages attuned to you, if you lived in a poorer neighbourhood, you would hear messages tailored for that environment.
Facebook however allowed you to hunt not just for known voters, but that vast swathe of people who also don't bother voting.
On the Left we have told ourselves that vast swathe of people who don't vote are poor and brown and disenfranchised, and while that is certainly true, it also includes a large number of angry white men who don't bother voting because they feel culturally alienated by the current paradigms of micro-aggression policing and Millennial sensibilities. This group of males are economically paranoid by their perceived lack of cultural power and whose economic anxiety clashes with being told they are the ones with the privilege.
Rather than engaging, these male white voters simply shield themselves in apathy and cynicism and don't vote.
Facebook and Cambridge Analytica suddenly had hundreds of data points to know how to precisely push those angry white non voters into rage fuelled voting machines. This manipulation of white male anger become the driving force that saw Trump win, Brexit win and Scott Morrison win.
This is the playbook National are drawing from.
The structural reality of how National intend to make this the most negative election ever by playing directly to that negativity must be consistently pointed out and explained to our whanau so that they don't get scammed into voting hatefully in 2020.
Don't attack those who have been duped into believing the lies because that path leads to entrenching their vote to National, help show them how they've been deceived and give them the respect and agency to make their own decision once the scales fall from their eyes.
You combat negative populism with hope, care and love. Piss and vinegar on social media won't get us anywhere.