Here are the Northland Cops boasting about their latest bullshit war on cannabis…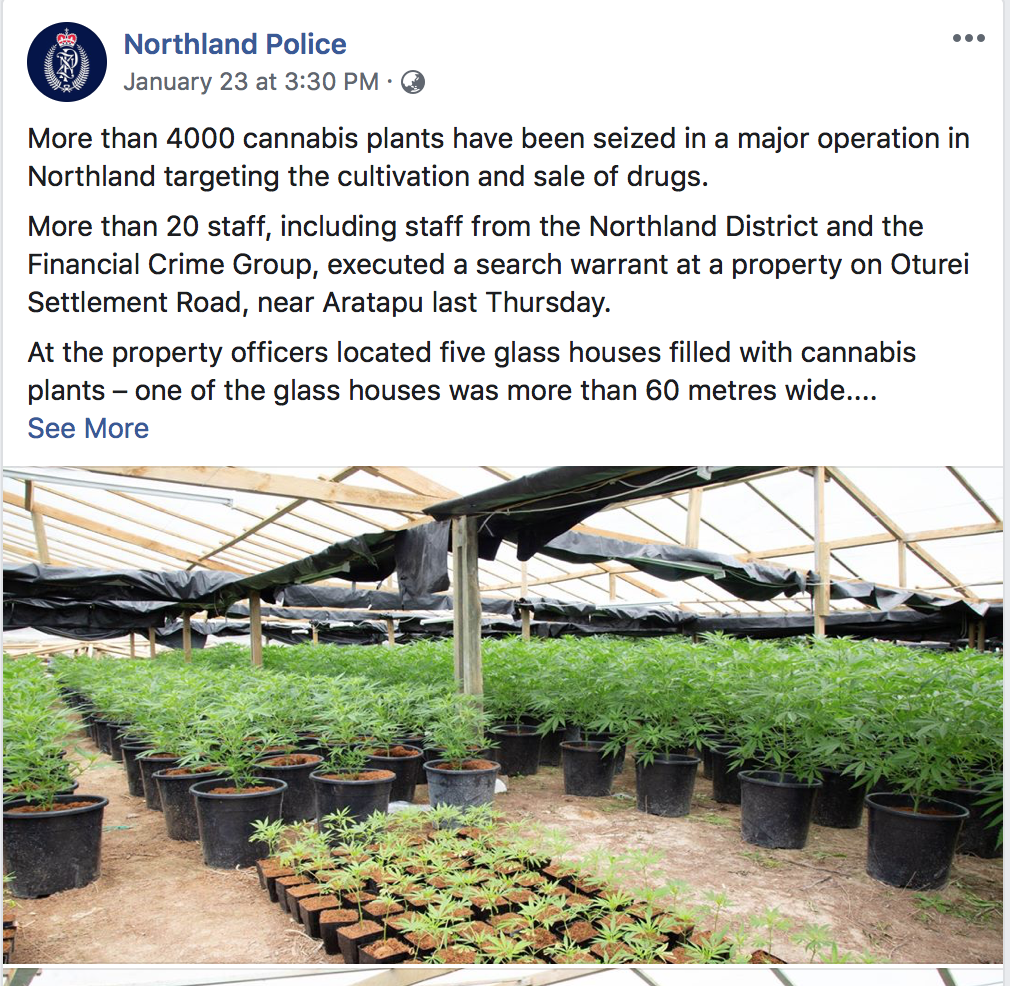 …that's right, in an election year where the sale and use of cannabis is being debated by the people of Aotearoa, the punch drunk cops are out there still arresting people like a modern day King Canute trying to stop the Sea from coming in.
The misery the NZ Police have sadistically implemented upon the people of NZ for a plant that does far less harm to society than booze or tobacco has always sickened me and as we inch closer to amputating their abuse of power over the rest of us, watching the Northland Police boast about another meaningless and malicious clamp down should inspire the rest of us to double our efforts so we can win the referendum and stick it to the cops once and for all.
On that scared night when we have finally thrown the despicable politicians and their police thug mates under the prohibition bus, I fully intend to smoke the biggest blunt I can possibly roll outside the Police Auckland HQ in a silent vigil to all those NZers before us who had their lives blighted by the cops enforcing this malicious war on cannabis.