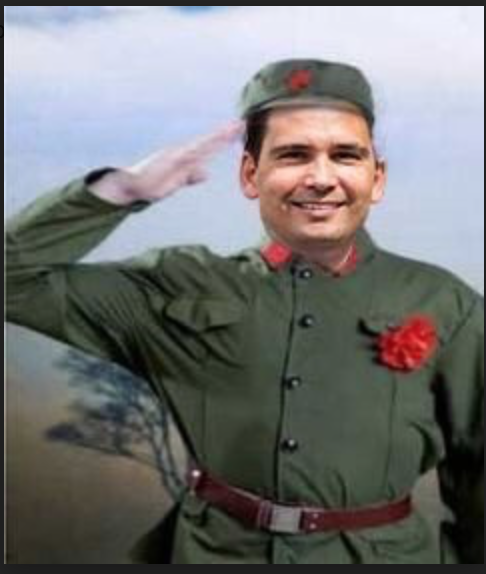 Hilariously, Comrade Simon has angrily declared that 'I'm no apologist for China'…
'I'm no apologist for China': National's Simon Bridges defends state TV interview
Simon Bridges says he is "no apologist for China" in his defence of an interview he gaveChinese state media during his visit to the superpower. 
The National leader's interview with state-owned news channel CGTN made world news. The Guardian highlighted how Bridges said he was "amazed" by China's prosperity.
…it is unfair to claim Comrade Simon is an apologist for China, he is far more a cheerleader…
TDB Recommends NewzEngine.com
In a television interview with Chinese state-owned media organisation CGTN, Bridges said his impression of China's progress and development was one of "amazement". "It was always changing … it keeps developing, you can feel the prosperity."
"The last 70 years in China has seen the most remarkable economic transformation in history, it has taken more people out of poverty than ever before."
"All in all it's an amazing story and it's one I think New Zealanders relate to because we have been direct beneficiaries of it as well."
Bridges later wrote on Facebook: "Today the economy has been transformed and they are rightly proud of the hundreds of millions who have been lifted out of poverty."
…remember, there is a long list of issues with China right now
The destabilisation and violent crack down in Hong Kong.
But Simon was gushing love not guarded caution. Is this because the National Party are little more than a business front for Chinese interests?
With so many allegations of corruption and personal business relationships between high ranking National Party members and the latest claims of a $150 000 donation after a nudge nudge wink wink meeting alongside the attempt by a Chinese Businessmen to buy two Chinese candidates onto the Party List, by visiting China with an alleged Chinese Spy inside National's caucus as their only chaperone, aren't National a meth addict being left alone in a dealers house with a fresh glass pipe full of P sitting on the coffee table?
Can Comrade Simon be trusted to pass laws in the interests of Wellington and not Beijing?