All of a sudden we are talking about the state of media again because The Spinoff published an article and Duncan Garner had cry on TV last week. Both are on the same spectrum of self interest masquerading as social good.
No one is happy.
Clare Curran understood the important need for a strong public broadcaster focused on light rather than ratings heat, and she got killed off as a Minister before she had any chance of implementing real change.
With the rise of fake news on social media and an industry that can't afford to keep running there needs to be structural change not bullshit tinkering. The NZ media landscape now split into a duopoly is another market failure thanks to our neoliberal economic settings.
Here are the problems and here are the solutions that Kris Faafoi should seriously consider.
TDB Recommends NewzEngine.com
PROBLEMS:
The NZ population is too small: The simple truth is that our population is too damned small to be able to support an advertiser based media approach. It's always been too small, it will always be too small. Advertiser based news media will never be able to sustain itself and the sooner the Government accepts that the sooner they can move onto some real solutions.
Financialization of media: The problem with the large corporate's isn't that they can't make money, they are owned by vulture capitalists who are bogged down by debt so that the profits made only barely pay for interest charges on the debt. They will always be in this position so simply showing money at them won't solve that problem.
Public Broadcasters that aren't Public Broadcasters: TVNZ gets all the cover of a Government agency with none of the social obligation. They don't have to make a return, got all their assets for free and yet they still churn out bullshit programming of the lowest common denominator. What the fuck is 'Have you been paying attention'? Seven Sharp is a  sad, sad joke where nothing of any seriousness is ever debated. Breakfast on TVNZ is the best quality TV in the country but that's only because John Campbell is the best public broadcaster we have. As climate change threatens us, economic apocalypse about to strike and war simmering TVNZ continues to keep the sleepy hobbits of muddle Nu Zilind blind, deaf and dumb.
NZ on Air elite echo chamber cliques: One of the worst hybrid mutations has been the NZ on Air elite echo chamber cliques who now just pass around content in one large loop of the exact same voices. The Spinoff to the Villainesse to Fairfax to RNZ to the Herald to Newsroom, the little NZ on Air elite echo chamber cliques have actually killed off diversity of opinion for woke musings to tick identity politic boxes. This creation of elite opinions more focused on pure temple exclusion are what build the Brexit and Trump wins.
Facebook & Google drain advertising dollars: The biggest problem facing media is the simple truth that the entire economic model of mass media has been crippled by Facebook and Google stealing all the advertising dollars while returning nothing whatsoever other than  platform for white supremacists and woke social media lynch mobs.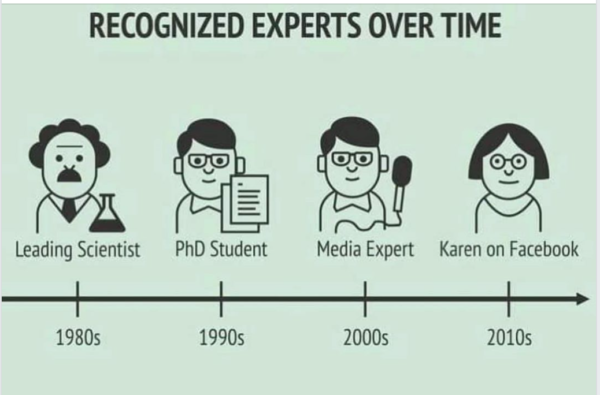 SOLUTIONS: 
TVNZ become a real Public Broadcaster again: TVOne becomes a commercial free 24 hour news channel that utilises an expanded RNZ/TVNZ joint newsroom and TV2 becomes a 50% NZ content channel that allows sponsorship but not advertising. Removing TVNZ from direct commercial competition will create extra breathing room for the other media networks while boosting news journalism and NZ made content. It won't be cheap but it would create real change.
Replace NZ on Air echo chambers with 'Read between the Flags' funding campaign: The current nepotism that dictates so much of the echo chamber clique means the same elite opinions passed around as universal truth which leads to a lack of diversity and the funding of bullshit. Rather than writing cheques for their mates, NZ on Air should be responsible for funding the 'Read between the Flags' campaign. We all get the 'Swim between the flags' concept of beach safety, 'Read between the flags' would help social media users who get sucked into passing around fake news that the source they are using is 'within the flags' of good journalistic practise. To get a 'flag' each domestic media organisation would have to conform to a set of journalistic standards . The money wouldn't be handed out for specific content, it would just be a base funding mechanism to help support a plurality of media within the NZ media landscape that readers could trust. To be eligible you would need to be a NZ owned media company and conform to best journalistic standards and practise.
Facebook-Google media tax: The real problem for large corporates in NZ is that social media and digital media have stripped them of their revenue while providing nothing in return. We should have a very specific 'Journalism tax' that is applied and ring fenced on Facebook and Google, this tax would be sent to those national network media who qualify for it.
Making TVNZ a public broadcaster would free up an enormous amount of advertising for the rest of the media environment, a 'Read between the Flags' public funding model would succour media diversity while lifting media standards and the Facebook-Google tax would be distributed directly to large media Goliath's so that they could continue to be profitable.
The Government has to restructure the economic modelling of the media so that they can independently continue without needing to curry favour with the Government of the day.