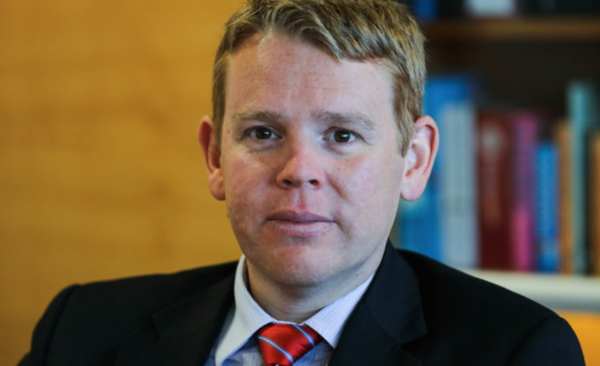 The Minister of Education has announced much awaited changes to the NCEA examination system.  New Zealand is the most examined schooling system in the world, with full suites of subject qualifications in each of the last three years of schooling.
The Minister intends to fix the terrible workloads that this causes, not by reducing the qualification burden but by shifting from internal to external assessment and thus reducing the assessment burden on teachers.
Of all the reforms possible, he has chosen the worst one.  I will debate this with anyone. I have studied assessment systems for over 30 years and I know as much as anyone about them.  So here is the truth about assessment systems in five easy lessons.
LESSON 1: End of course examinations test memory, recall and ability to swat, not knowledge or understanding.
TDB Recommends NewzEngine.com
The world has changed with the onset of the internet. People no longer need the wide recall of facts that was once the hallmark of a good education and a good exam answer.  Mr Jacob Rees-Mogg, an odious British snob politician who memorised a dictionary and delights in spouting incomprehensible words at the rest of the plebs, is an example of all that is wrong about this model.  With Mr Google, everybody can know stuff now.
LESSON 2: Written 'by memory' examinations are class, gender and race biased.
There is much evidence that white middle- and upper-class males excel at external examinations.  It was not until internal assessment was brought into schools that girls started out-performing boys in qualifications.  I am not making this up. The same with Māori achievement, which has risen hugely under NCEA. Reducing the multiple pathways now will affect the achievement balance of all groups.
LESSON 3:  If you want achievement across the board, you need multiple pathways.
There is more than one way to gain qualifications in a subject.  Helping disadvantaged groups gain qualifications improves their outlook and makes them look more positively to the future.  While not perfect, the mix of economic and vocational, unit standards and taught courses delivers qualifications to more New Zealanders.  The requirement for external examinations will kill this dead and levels of achievement at NCEA level 2 will decline, at the expense of more vulnerable young people.
LESSON 4: Why not drop the full suite of qualifications?
Why is it such a requirement to have full exams at each level?  It is a daft model that removes alternatives and causes huge amounts of work for teachers.  Let's examine a wider range of things and much less often. Instead of 80 credits required at each level, what about if we make a smaller package – say 30 credits plus a 'skills development', 'public service' or 'work experience' module – required at each level, all of which would go towards school graduation, a final outcome that indicates a full secondary education has been completed.  This is basically the American model, but is done so much better in Canada.
Importantly, such a model would allow for multiple pathways to get to graduation, including for people who left school earlier to be able to retroactively earn their graduation by post-school programmes (this is similar to what happens now in youth training courses, which provide pathways to NCEA level 2).
Reducing the need for school examinations opens the door to so many other options.  For example, a graduate from my model may be required to participate in an internal (school, college) campaign to change some aspect of the world (selected by the class), such as reversing climate change or ending child poverty (civics education).  They may be schooled in personal communication and public speaking. What about problem-solving, to try and counter our male violence epidemic (yes, there is one) with alternative thinking? All sorts of useful opportunities might arise to make better citizens.
LESSON 5: A school graduation model would provide relief for teachers, beleaguered students and parents and offer a much more relevant education for all.
The lesson from this blog is that we examine children up to their eyeballs, drive non-academic kids out of school and grade on 'remembered' subject mastery rather than ability to cope in the world. School drop-out rates, over-stressed teachers, enormous rates of youth suicide, bullying epidemics, school exclusions and many other factors should ring huge alarm bells with us.
We need to change our models of schooling and a start would be to dump all those exams, whether internal or external, in favour of supporting students to build a folio of work that will support them throughout life.
I really think that the Minister needs to re-think last week's announcements on NCEA.  The case for what he is proposing is not only week, it is positively antagonistic to goo schooling outcomes for all.  Please, Chris, go back to the drawing board and become the Minister that drives New Zealand schooling into the 21st century.
Dr Liz Gordon is a researcher and a barrister, with interests in destroying neo-liberalism in all its forms and moving towards a socially just society.  She usually blogs on justice, social welfare and education topics.