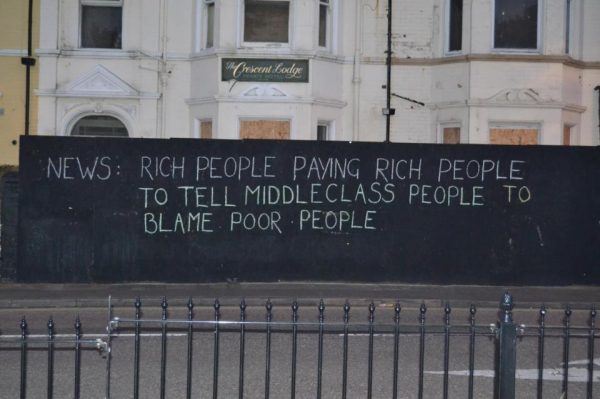 Last week Statistics NZ released the National Accounts for the year to March 2017, which revealed that working people are receiving only 48.7% of the national pie compared to a peak of 58.7% in 1981.
The value of this decline in today's dollars is $11,500 a year for every one of the two-million wage and salaried workers in the country.
Most of this decline happened in the late 1980s and early 1990s under both Labour and National-led governments.
During this period, for the first time since the 1930s depression, unemployment re-emerged as a social scourge. Official rates went from almost nothing to hit 10% in the early 1990s and then have rarely ever again fallen below 4%.
Real wages were driven down by around a quarter and have also not recovered fully since. Union membership went from two-thirds of the workforce to 20%. Private sector membership dropped from around half to less than 10%. Workforce protections like overtime rates after 40 hours a week disappeared for most workers. Zero-hour contracts and other forms of precarious labour conditions became endemic.
The real value of benefits was slashed by up to 25% and has continued to decline as a percentage of the average wage because the level has only ever been increased by the consumer price index over the last 30 years which has been less than the average wage movement. This has seen basic benefit levels fall from around 40% of the average wage to 25%. The poverty produced by this cut is real and felt and can't be discounted as simply a "relative" decline.
National superannuation was cut from 80% of the average wage to 72% but kept at that level since, unlike other beneficiaries since the superannuation rate is linked to the average wage. Raising the age of eligibility from 60 to 65 also radically reduced its overall cost to the government, however.
Official rates of child poverty doubled to 20% and have stayed at that level ever since.
The inequality statistics also grew rapidly in the late 1980s and early 1990 and have not improved since.
At that time, the top rate of income tax was cut from 66% to 33% and the massively unfair flat tax GST was introduced and then progressively increased to its current level of 15%. Inheritance tax, which targetted the very wealthy was abolished. Most forms of capital gains tax were eliminated. Corporate taxes were cut. Taxes on dividends were cut.
Working people on an average wage or less in New Zealand pay around a third of their income in tax of one sort or another. The wealthier you are the less tax you pay. The top one percent treat tax as a voluntary activity.  Official IRD data show that less than half of the people with $50 million in wealth pay the top marginal tax rate for declared income.
The whole tax system is radically unfair. It has been designed to shift wealth from working people to the rich and entrench that inequality.
The widespread poverty amongst working people in and out of employment and the associated and growing homelessness was barely touched during the period of the last Labour-led government. Unions were weaker after nine years not stronger. We cannot allow that to happen again.
One of the worst things that was done by the last Labour government was to maintain the unequal position for parents in work or those not in work in terms of child support payments. This was simply a vindictive creation of an artificial difference between the "deserving" and "undeserving" poor. Associated with this was the introduction of a brutal regime at WINZ to make access to even legal entitlements as difficult as possible which achieved a huge drop in the number of people on a benefit that was out of all proportion to the actual drop in unemployment during that period. I am convinced the big growth in homelessness since 2008 is directly related to that policy of excluding people from even their minimal entitlements.
That is why it is extraordinarily disappointing to find out that the tax working group parameters include – no discussion of GST rates, no discussion of an inheritance tax, no discussion of increased income taxes for the rich, no discussion of taxes on wealth. It seems the only thing it can do is look at forms of capital gains or land taxes. This can and should be part of a progressive tax reform but it will not be enough to tackle the accumulated problems associated with the entrenched poverty and inequality in this society.
We need wealth taxes including an inheritance tax. We could at least be looking at Financial Transaction Taxes rather than GST. One proposal I read recently that is worth considering is a tax rate of 70% on income over $200,000 and no tax on the first $20,000. All forms of income should be treated the same as wage income for tax purposes – including capital gains and dividends.
Multinationals operating in this country should have a tax assessed by IRD and imposed on them. If they think the assessed rate is unfair they can open their books to inspection if they want to appeal. Accountancy firms that facilitate tax avoidance like that revealed in the Panama Papers and most recently the Paradise Papers should be made criminally liable as well and prosecuted.
There are many ways of making the rich pay if there is a will to do so. The tax working group could have looked at the whole tax system and proposed a tax policy for the next election that would have significantly increased taxes on the rich and reduced taxes on the big majority. That tax policy would have been a winner in 2021.