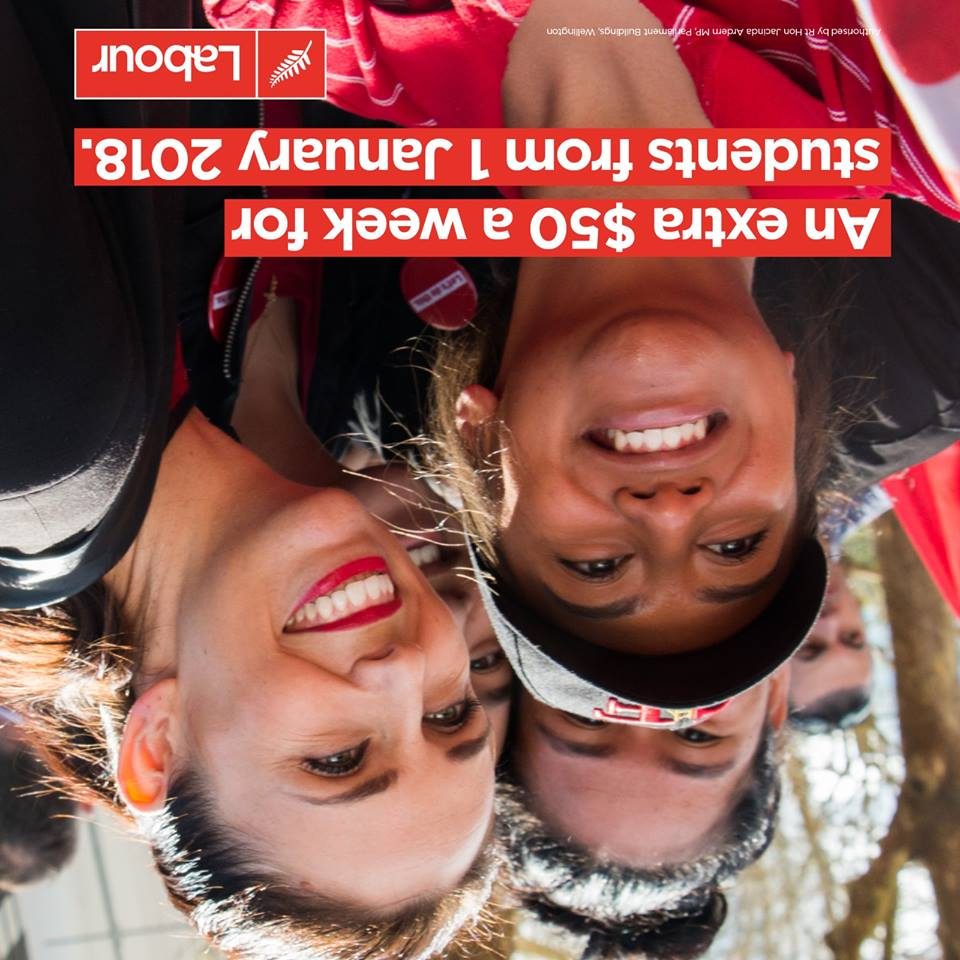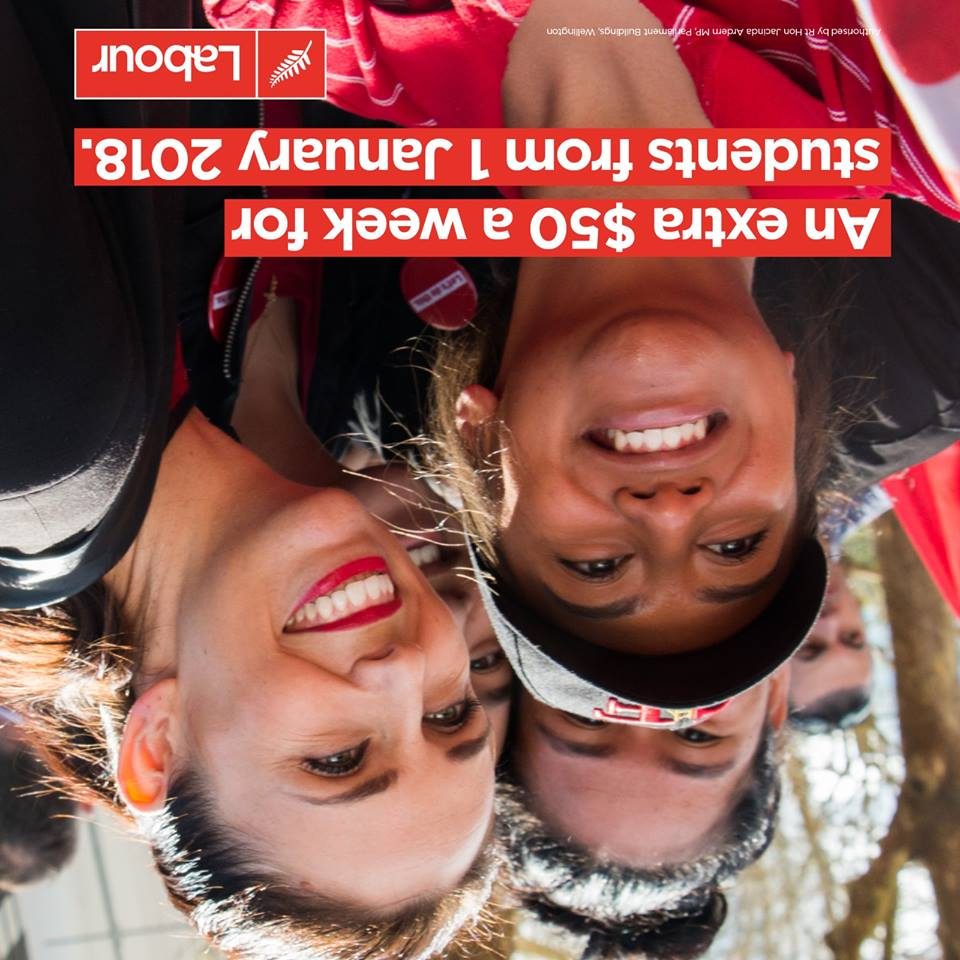 The $50 extra a week for students is a hollow joke.
As the Aotearoa Students' Alliance pointed out this week…
"Give it 10 years and we'll be back to square one. A $50 boost now does nothing for those students in the future who face higher costs through rent price inflation."

"If Labour had any sense, they'd index this increase to the biggest cost students face – rent prices. Instead, they're promising free tertiary education – a handout for graduates – and a pittance to future generations of students."
…these crumbs go no where close enough to healing the haemorrhaging wound that is user pays education.
TDB Recommends NewzEngine.com
Students collectively owe $15.3 billion…
Student loan debt has "ballooned" under National, Labour says, with the average student now $21,000 in the red.

The comments came after a Government stocktake of the student loan scheme was released in an annual report for the 2016 year, showing costs have tracked up while participation has declined.

Almost 731,800 people have a student loan, with a nominal total of $15.3 billion of debt.
…the social impact of user pays education has been enormous. People putting off having children later, people not being able to put together a deposit for a house, students arrested at the border for non-compliance and a perversely draconian penalty system that makes situations like this…
Aussie radio hosts pay off Kiwi's $80,000 student loan
Australian radio hosts have paid off their Kiwi producer's $41,000 student loan, which had ballooned to over $80,000 with interest and penalties.

Their producer Sacha French, who has produced their Hughesy and Kate show for 15 years, was overwhelmed when Dave "Hughesy" Hughes and Kate Langbroek sprang their surprise gift live on air yesterday, going halves on paying off the $80,000.

"I'm a single mum. It's going to make a massive difference in my life," she told the Herald this morning.

"I can look at buying something [a home] now. It's very generous, I'm so overwhelmed."

French, 45, borrowed $41,000 in two years at Auckland University and three years at the NZ Broadcasting School in Christchurch in the early 1990s.

She has actually paid off $52,000, but still owes just over $80,000 because she has lived overseas for the past 20 years so the interest has accumulated every year. The loans are only interest-free for people who stay in New Zealand.
…she had paid the original debt off but because the penalties are so fucking awful, she was locked out of ever returning home!
User pays education is a cancer that Labour are merely feeding rather than killing. We need a comprehensive overhaul of how the penalty rates are applied, we need IRD to actually stop being vicious pricks about hunting down students and we need a new way for students in debt to be able to dig themselves out of the debt they get into in the first place!
Education is a right in a liberal progressive democracy, we have trashed that right with user pays spite. Labour need to show some courage and stand up to the IRD over their despicable approach to hunting down debtors and the penalties that are applied.
A pathetic $50 a week is no solution to those woes and so far the only ones benefitting are greedy landlords who have all pt their rents up $50 a week in response.
Labour should be embarrassed by this meaningless policy.