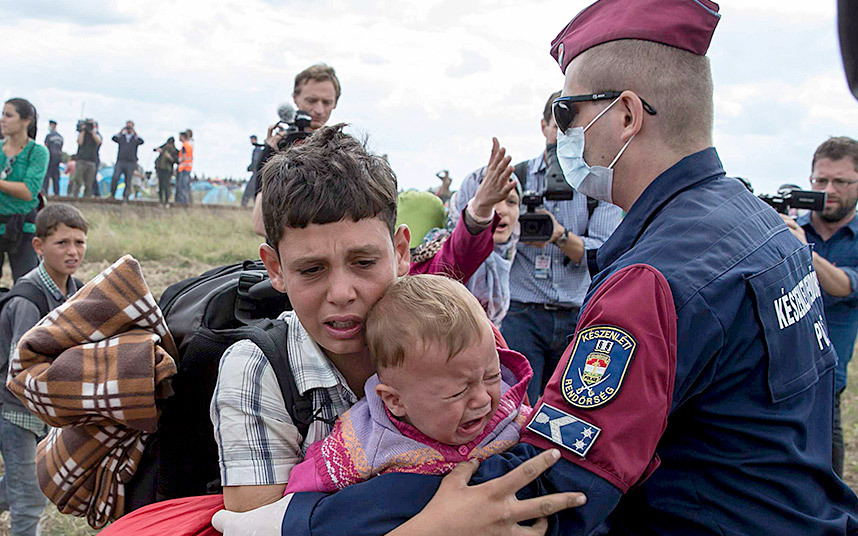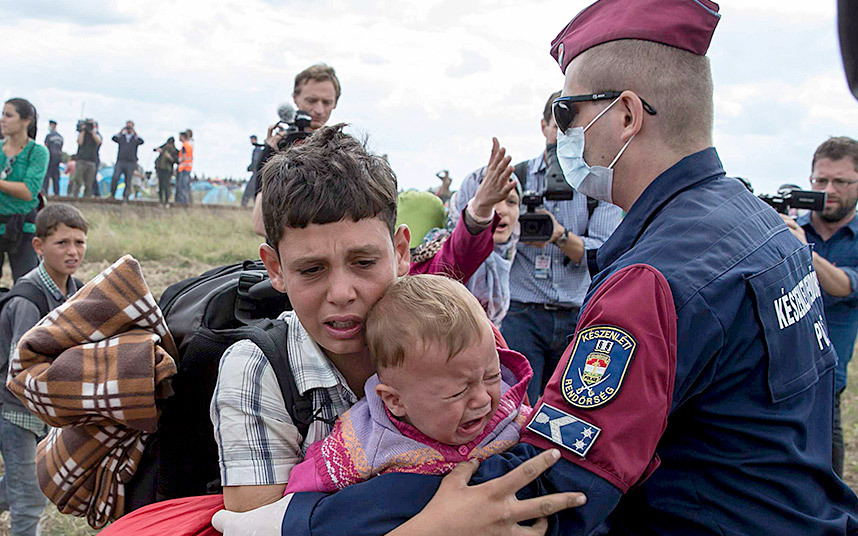 On 7 March 2016 the EU-Turkey summit lead to a deal being agreed on the "refugee crisis" now confronting Europe.  The deal is a terrible one, undermines protection, and completely ignores the human reality of those forcibly displaced by conflict and persecution.
Rather than focus on protection and upholding human dignity, the deal centres around number control purely in the interest of fortress Europe.
The deal requires, among other things, that "all new irregular migrants crossing from Turkey into Greek islands as from 20 March 2016 will be returned to Turkey."
The phrase "irregular migrants" deliberately misleads and is used in our region by Australia to justify its punitive and inhumane treatment of those arriving by boat.  The reality of fleeing persecution is that such flight will, in all likelihood, be "irregular".  Indeed, the Refugee Convention (at Article 31) specifically states that no refugee should be penalised for illegal entry recognising that refugees will be faced with desperate choices in seeking protection.
That word – "protection" – is key.
The purpose of the Refugee Convention is to ensure protection from being persecuted.  That is, where you are unable to access protection in your home country, the international community will step in to provide that protection.  International refugee law is premised on this principle of surrogacy of protection.
Importantly, then, the Refugee Convention is a human rights remedy.  It is not an immigration tool.  It is not a mechanism to control migration flows.
TDB Recommends NewzEngine.com
The Refugee Convention is geared towards ensuring access to protection.  The rights contained in that convention for refugees include key socio-economic rights, such as the right to work, to achieve a level of protection where human dignity prevails.
The EU-Turkey deal betrays this guarantee of access to protection and is inconsistent with any concept of dignity.  The deal is premised on Turkey being a "safe third country" under EU law.  This concept requires that refugees be able to access sufficiency of protection in Turkey.
But, the flaw in this is that Turkey provides no protection in law to refugees from countries such as Syria, Afghanistan, and Iraq.  Turkey does not allow individuals from non-European countries to seek asylum.  Therefore, these "irregular migrants" will be sent to a country where they can have no reasonable chance of accessing any level of rights.  What will they do?  What would you do?
Human Rights Watch recently asked refugees in Greece about their experiences in Turkey, and I quote from Human Rights Watch:
"In Turkey we didn't feel safe," said Shabby Hosseini, a 22-year-old woman from Afghanistan, who reached Greece with her husband and three children under age 8. "We were sleeping in forests, places with animals. We spent days without food and water. There was no safety."
Omar, 35, an Iraqi, told us: "The authorities put us in a military camp where we were not allowed to get out. It was in a dangerous location because bombardments were going on around. We could hear the bombs. We stayed there for seven days. We were 2,000 people and there were only two toilets, one for men and one for women. You had to wait for a full day at the queue in order to go to the toilet. Then we were transferred to the stadium. And there too, we were not allowed to get out. They put us in facilities where even animals can't live."
Abdelrahman, 48, who lost his legs in the war in Syria and is in a wheelchair, said: "We starved in Turkey, we didn't have a job. We had nothing. We went to Turkey to seek help but we didn't find any help there."
These are real people with real experiences.  They are more than mere numbers on a spreadsheet.
The truth is that there is no tangible access to protection in Turkey.  European leaders know this, but are happy to outsource their international obligations to Turkey to suit domestic political imperatives.
Consistent with this failure of principled decision-making, the EU-Turkey deal includes a provision for greater access to European visas for Turkish citizens.  The use of refugees as bargaining chips is simply immoral, but reflects the current European approach to protection.
Ultimately, this EU-Turkey deal will not work.  There will be challenges requiring due process and a robust review of claims for asylum.  These challenges will expose the flawed and, ultimately, illegal nature of the deal.  The race to the bottom will end messily, but in the interim thousands will endure intolerable insecurity.