Memories of Gaza
In 2010 Kia Ora Gaza as part of the Viva Palestina mission to break the siege of Gaza, after staring down the Egyptian Mubarak regime, (which was already on the ropes), in defiance of the Zionist occupiers we were able to get through the Rafah Crossing from Egypt into Gaza.
The guy in the video is Ismail Haniyeh. I heard Ismail Haniyeh speak at the reception given for us on our successful arrival in Gaza City. I remember it well.
The Palestinians had set up a couple of white gazebos on a small stretch of green grass about half the size of a tennis court. This small grassed area was on a small rise overlooking the beach and the Mediterranean. This was the only green grass I ever saw in Gaza. I am guessing that it must have been specially watered and cared for, for this very purpose, the hosting visiting delegations.
Under the Gazebo tables had been set up for us and a lunch laid out. As we were eating, Ismael Haniyeh was standing giving a speech in English welcoming us.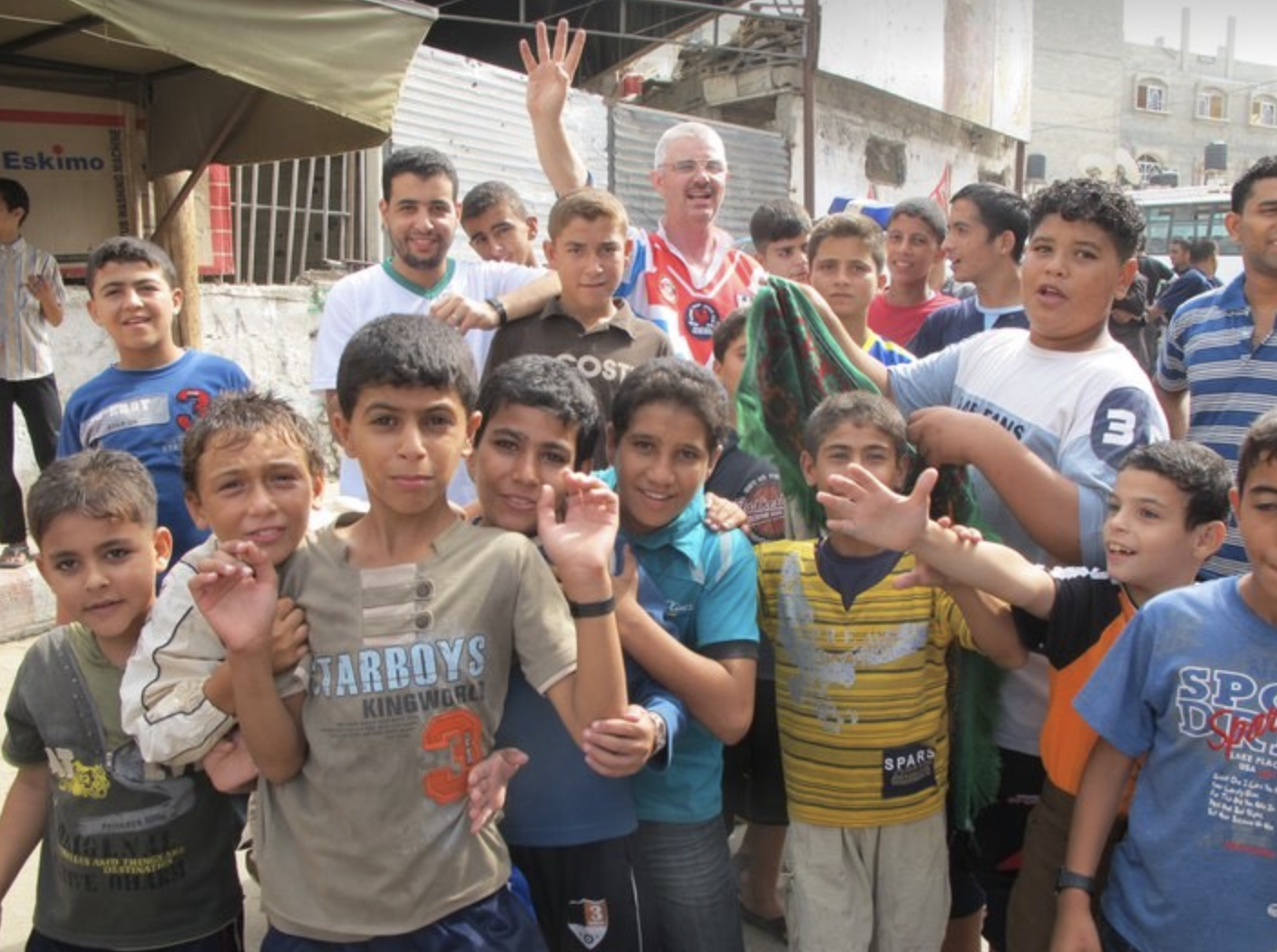 As Ismael Haniyel finished speaking a small queue formed of people from our group wanting to shake his hand and exchange a few words. I am sorry that I never took the opportunity, I was too busy stuffing my face. The food was good but simple, some sort of mince and rice. But I felt a little guilty eating it, knowing how little the people of Gaza had to spare for themselves let alone visiting guests. (Of which they don't get many) After eating we followed Ismail Haniyeh and his group as he went and met his people. I witnessed the genuine affection the people in the street seemed to have for him. Ismail Haniyeh entered a Mosque to address to his people. We were asked to wait outside. Everything was low key and modest. After all the adult locals had entered the Mosque for prayers, while us visiting foreigners were gathered outside the mosque. A lot of children gathered around us and tried to talk to us in broken English. They were surprised and exited that obvious foreigners had turned up in their midst. It is hard to describe, the lack of ceremony, the narrow dusty streets, the crowds of children, the old buildings, the funny little mosque about the size of the average large church or marae in Auckland. I was wearing a Warriors football Jersey that my friend Steve Phillips from Ngati Whatua had given to me and made me promise to wear it when I was in Gaza. The children asked me if I was a footballer. I had to explain that the shirt was a gift. They were a bit disappointed.
These children would all be young adults now.
Where are they now. My thoughts go out to them.
TDB Recommends NewzEngine.com
Patrick O'Dea is a staunch Unionist and human rights activist