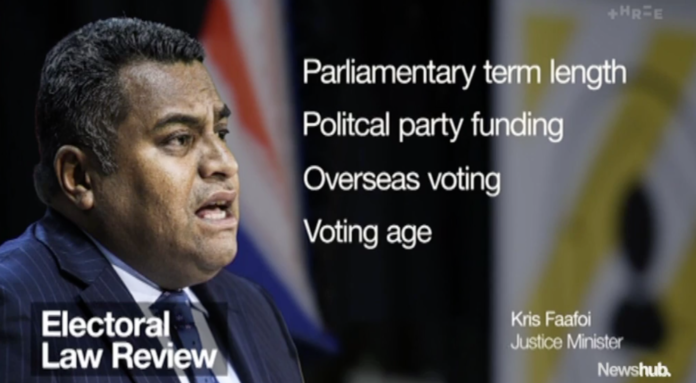 Seeing as we are seriously going to do this Electoral Law Review, let's argue it out.
I say we should publicly fund elections!
With so much swirling around donations to political parties, isn't it time to consider publicly funding our political parties? If we want to remove the influence of big money from politics, remove the need for politicians to have to flirt for those donations in the first place.
Law God Andrew Geddis put forward the argument for publicly funded election campaigns for Political Parties in his 2007 public policy essay…
The third set of responses can be termed public assistance measures. They complement the egalitarian objective of the previous two forms of regulation by replacing the role that private (and thus unequally distributed) sources of wealth can play in the electoral process with a 'clean' source of funding – the general taxpayer. Further, such measures may be designed to provide funding to parties or candidates which otherwise would struggle to raise private funds, thereby enabling a greater range of voices to participate at the election. A variety of different forms of public assistance measures are available: direct payments to electoral participants on a 'dollar-per-votes' basis; post-election refunds of the expenses incurred in campaigning; matching donations for small, individual donations; tax credits to compensate small donors for their gift; the provision of broadcasting time or other campaign benefits to qualifying contestants.
…publicly funding political party election campaigns would remove all money influence from the political decision making process.
Based on the current spending caps we are talking about a $20million cost per election to remove big money from NZ politics.
It's time to seriously discuss publicly funding election campaigns.
TDB Recommends NewzEngine.com
Increasingly having independent opinion in a mainstream media environment which mostly echo one another has become more important than ever, so if you value having an independent voice – please donate here.
If you can't contribute but want to help, please always feel free to share our blogs on social media