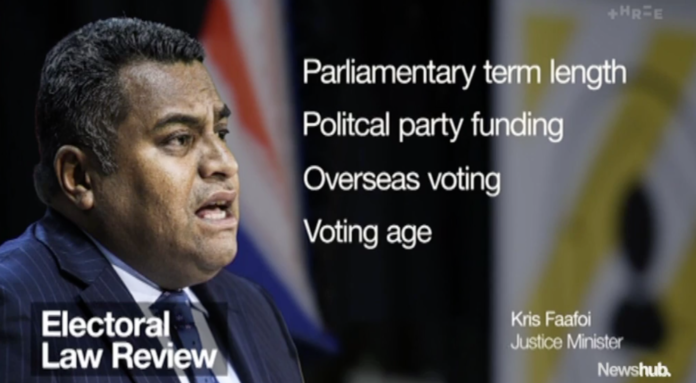 Seeing as we are seriously going to do this Electoral Law Review, let's argue it out.
I say Keep Parliamentary term 3 years!
Here are the arguments for 4 years.
It will allow the Government to plan better and get more long term results with 4 year terms.
Accountability will occur via Opposition Chairs of Select Committees, which is an excellent idea which we should actually adopt but I say we stick with the 3 year term with that Select Committee adaptation.
I say 3 years because our Parliament is a unicameral legislature which makes it the most powerful Parliament in the Westminster tradition.
Under urgency you can literally read a bill into law within a day!
That's enormous power and to allow that power to go unchecked by the people once every 3 years feels like a recipe for abuse.
TDB Recommends NewzEngine.com
The reason little gets done in 3 year terms is because the public service block reform and change for their own agendas. A party that actually had a 100 day legislative plan could force change but that takes courage.
Lengthening the term will just allow the Wellington Mafia to entrench their interests further.
Politicians need to be brave and use the powers this Parliament provides rather than lengthening the dates between accountability!
Increasingly having independent opinion in a mainstream media environment which mostly echo one another has become more important than ever, so if you value having an independent voice – please donate here.
If you can't contribute but want to help, please always feel free to share our blogs on social media