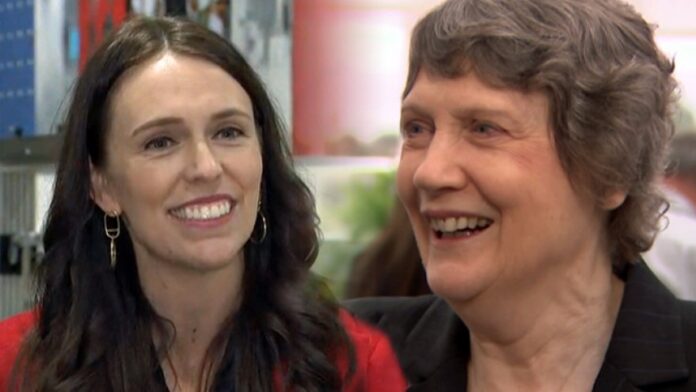 I think one of the darker cultural values that we have as a people is negative egalitarianism, the 'so you think you are smarter than me' mentality that is deeply rooted in our collective psyche.
New Zealanders despise being told how to live their lives by people who think they are smarter than them.
It was this loathing of social engineering that saw the anti-smacking legislation ignite for the right in 2007 and saw Key elected in 2008.
The idea that Aunty Helen was invading the sacred space between parent and child felt like an enormous over reach and was manipulated by the Right into being Nanny State gone mad.
Now let's be clear, I supported the repeal of section 59, it was insane that parents who had beaten the bejesus out of their own kids could use this loophole discipline defense and get off assault charges.
The Court is there to protect the kid who has been assaulted, not the parents who are doing the assaulting.
Sadly Helen couldn't articulate this response and poor Sue Bradford was dumped to the wolves so the Left got outplayed and the triggered negative egalitarianism saw a change of Government.
I think this Gay Conversion legislation and Hate Speech laws could trigger the exact same cultural knee jerk.
TDB Recommends NewzEngine.com
Labour are attempting to cauterize Gay Conversion by ramming it through before Christmas and will simply rely on woke lynch mobs to smear anyone who raises concerns as Transphobic and Homophobic, but I suspect the Hate Speech laws can't get rammed through without enormous political backlash.
Meanwhile 190000 kids are in poverty, 4000 in motels, 22512 are on emergency housing wait lists, generations are locked out of homeownership and the planet is burning.
We need to spend far less time strangling free speech and criminalizing parents and way more time on the real issues.
Increasingly having independent opinion in a mainstream media environment which mostly echo one another has become more important than ever, so if you value having an independent voice – please donate here.
If you can't contribute but want to help, please always feel free to share our blogs on social media