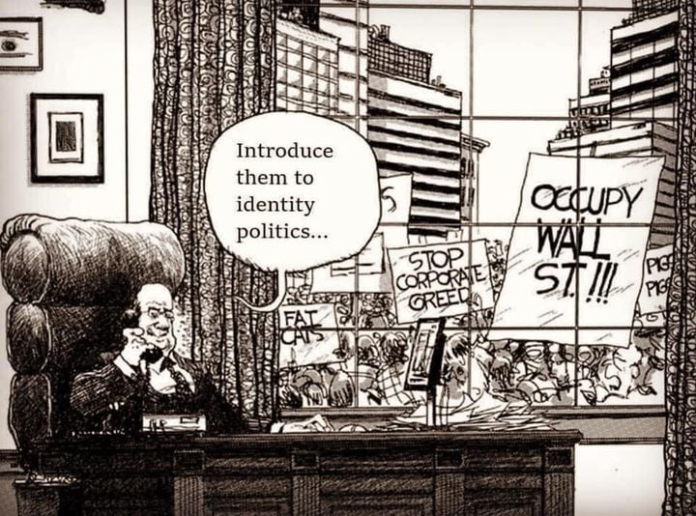 I honestly thought this was a parody but apparently it's true. School Strike 4 Climate Auckland has disbanded because – wait for this – they are a racist organization???
The identity politics cult would eat their own young if they weren't all vegan.
To disband a youth climate change organization because PoC suffer most from climate change ignores the fact that the planet will burn regardless of your fucking skin colour!!!
To whip themselves into such submission for an intersectionist cacophony of grievances competing for social hierarchy based upon woke dogma that all white people are intrinsically racist as a response to a burning planet is so intellectually bankrupt it's terrifying.
Pure temple doctrine divides & alienates. Broadchurch universals build solidarity. This is self defeating identity politics madness.
TDB Recommends NewzEngine.com
Read it yourself, it's just so unbelievable…
School Strike 4 Climate Auckland is disbanding as an organisation.
This is under the suggestion and guidance of the BIPOC (Black, Indigenous and People of Colour) members of our group, as well as individual BIPOC activists and organisations. We are not holding any more climate strikes in the Auckland region. Our members have also separated from the national SS4C team. Going forward, we will only be using our social media to uplift BIPOC-led climate justice spaces in Auckland.
BIPOC communities are disproportionately affected by climate change, so the fight for climate justice should be led by their voices and needs, not Pākehā ones.
We are disbanding because, since 2019, SS4C AKL (as well as the wider national group, though we can't speak on their behalf) has been a racist, white-dominated space. SS4C AKL has avoided, ignored, and tokenised BIPOC voices and demands, especially those of Pasifika and Māori individuals in the climate activism space. As well as this, the responsibility and urgent need to decolonise the organisation has been put off for far too long. SS4C also delayed paying financial reparations for the work BIPOC groups/individuals within and alongside the group have done for this organisation in the past.
This is a non-exhaustive list.
We apologise for the hurt, burnout, and trauma caused to many BIPOC individuals, including current and past members, as well as BIPOC-led groups. We also apologise for the further trauma caused by our slow action to take responsibility. We recognise that this apology can never be enough to make up for our actions on top of years of systemic and systematic oppression, racism, and the silencing of those who are the most affected by climate change. This apology is just one of our steps in taking accountability for our actions.
Our disbandment is well overdue.
We acknowledge that our attitude has been racist and dismissive of the voices that have rightly spoken out against us and we apologise deeply for the pain we have caused. In saying this, we also need to acknowledge that racism is a big problem within the SS4C NZ team as well, but that we have made this decision independently from them.
We recommend you all redirect your support, resources and involvement to BIPOC activists, spaces and causes, especially those that are led by Pasifika and Māori people. This includes groups such as 4TK ( 4TK), Pacific Climate Warriors ( Pacific Climate Warriors – Auckland ), Para Kore Ki Tāmaki ( PARA KORE KI TĀMAKI), Protect Mataharehare ( Protect Mataharehare ), Protect Pūtiki ( Protect Pūtiki), Save Canal Road Native Trees ( Save Canal Road Native Trees ), Te Ara Whātu ( Te Ara Whatu).
If you are a BIPOC-led climate/social justice organisation or a BIPOC climate/social justice activist, please let us know if/how we can help by messaging our Instagram, Facebook, or emailing aklschoolstrike4climate@gmail.com. We will uplift your kaupapa and Mahi through this platform, or any other means available to us.
The climate justice space must be led by BIPOC groups and others who are disproportionately affected by climate change. In Aotearoa, this especially means Māori and Pasifika groups.
We fully discourage any future and current Pākehā-led groups from occupying the space we leave behind.
—
School Strike 4 Climate Auckland
I love that at the end they threaten any group from stepping into this space. They enjoy all the nuance of a Maoist purge.
This is woke kamikaze cancellation, as every bit ritualistic as a suicide bomber with both hoping for paradise after the sacrifice.
Twitter outrage is woke righteousness porn for the middle classes. A puritanical razoring where the self elected morality police publicly shame and cancel anyone for not using the language protocols of the conclave. That they are now detonating themselves for the cause seems a tad driven and wide eyed.
I haven't seen wilful self mutilation like this since the 2020 National Party election campaign.
The climate crisis is the largest existential threat we face as a species – to divide and amputate protest against that for some middle class identity politics struggle session is so incredibly misguided.
The polluters who cause climate change must be laughing.
Are we cancelling Greta next? The woke make Maoists look inclusive.
Increasingly having independent opinion in a mainstream media environment which mostly echo one another has become more important than ever, so if you value having an independent voice – please donate here.
If you can't contribute but want to help, please always feel free to share our blogs on social media