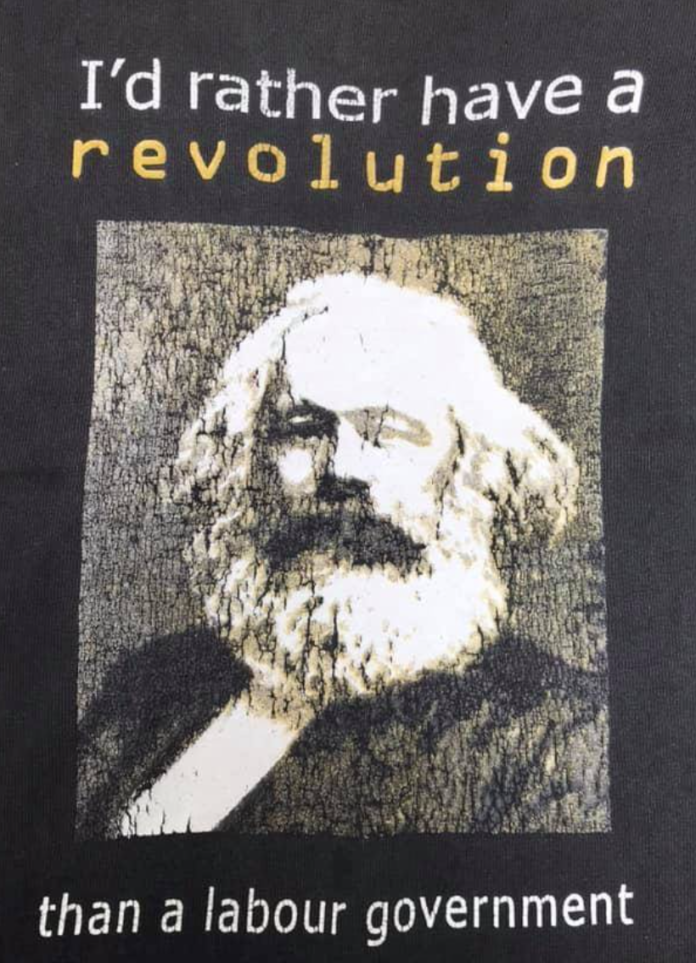 From 1983-85 more than 1.2 million Ethiopians starved to death. Millions more were displaced, and 200,000 children were orphaned. It wasn't so much drought or climate that caused the famine, but government policy.
TV scenes of hundreds of thousands of pot-bellied, hollow eyed children and their gaunt starving parents shocked the world.  It also prompted (Sir- Saint) Bob Geldof, to first, record with a bevy of other rock stars, the 'Band Aid' song 'Do they know it's Christmas', as a fundraiser for humanitarian relief.
With Geldof's musical connections and passionate leadership, Band Aid morphed into 1985's Live Aid, a massive intercontinental music concert. It was a mammoth event, huge in its ambition and its execution, one of the biggest linked broadcasts ever. Wembley Stadium in London, JFK Stadium in Philadelphia, and a network of performances rocked around the world. Live Aid was watched in 150 countries by around 40% of the global population. An estimated £150million was raised for famine relief.
The event was a significant musical event for my teenage years. Not just the performances of the biggest rock acts of the time (and the past), but the charitable nature of the co-operation between musicians, linked around the world – it felt like we were witnessing history. Geldof said "We took an issue that was nowhere on the political agenda and, through the lingua franca of the planet – which is not English but rock 'n' roll – we were able to address the intellectual absurdity and the moral repulsion of people dying of want in a world of surplus'.
In his autobiography, 'Is that It?' Geldof talks about meeting with British Prime Minister Margaret Thatcher. It was a time of austerity politics for those in the United Kingdom, and beyond –  deregulation, privatisation, public service cuts, unemployment and economic contraction. But there was of course still managed, privatised abundance, and Geldof asked Thatcher to release to Ethiopia, some of the wheat stored in warehouses on docks. He paraphrased her response as a dismissive rejection, 'let them eat cake'.  So Live Aid bypassed politicians and gave redistributive power to the people, and even in countries undergoing the hardship of right-wing reforms, donations came forth. It made us feel like we were one, united through music, and through common concern for people worse off than us.
Subsequently, Live Aid has been criticised for the poor form of certain acts (Led Zeppelin, Bob Dylan). Phil Collins played at Wembley then flew by helicopter and Concorde to play the same two songs in Philadelphia, and epitomised the arrogant, wasteful decadence of 1980's elites.
One co-host, the BBC's Andy Kershaw, later said 'this was another parade of the same old rock aristocracy in a concert for Africa, organised by someone who, while advertising his concern for, and sympathy with, the continent, didn't see fit to celebrate or dignify the place by including on the Live Aid bill a single African performer." He also described the event as "irritating, shallow, sanctimonious and self-satisfied" for failing to confront the fundamental causes of the famine and being "smug in its assumption that a bunch of largely lamentable rock and pop floozies was capable of making a difference, without tackling simultaneously underlying problems".
Live Aid was a massive entertainment, political, humanitarian and broadcasting event, an unprecedented way of bringing attention to and responding to famine. Yet, in his autobiography, Bob Geldof describes how, at the end of the event, a departing punter asked him, 'Is that it?'.
TDB Recommends NewzEngine.com
Live Aid was 35 years ago, last year. Since then, Sir Bob Geldof has lost his wife, Paula Yates – first to a love affair with Michael Hutchence, and then later to a heroin overdose; a curse which also killed his daughter. Other famines have come – and not always gone. Sudan, Yemen, Somalia; pot-bellied and gaunt eyed children and their parents are no longer so shocking on the news. We are in another era of austerity. Every generation seems to have one, a political excuse for the policies that keep wealth and resources scarce in the hands of many, and abundant in the hands of the few. Even though climate change, ecosystem collapse, the biodiversity crisis and environmental feedback continue to challenge our security of survival, it is politics that keeps people poor, or starving, while others are rich beyond a lifetime's needs.
New Zealand is no different. A housing crisis is perpetuated by policy settings that encourage some people to acquire houses like they are commodities not a basic human right. 30,000 – 40,000 or more ghost houses sit empty because it's more economical for investors to not rent them out while they wait for their capital gains. Our health crisis is perpetuated by a reluctance to tax adequately for our needs, with the health costs falling disproportionately on those already disadvantaged by socioeconomic status, low wages, hard work, poor housing and powerlessness.
After four years in power and post-Covid policies that have turbo boosted house prices, the Government has recognised the need to intervene. Its housing policy announcements note 'there's no silver bullet' to the housing crisis, and that the aim at best is to 'tilt the playing field' away from housing speculation. But there's no real political desire for house prices to go down. There are mixed views on whether the policies will have worse unintended consequences, by driving rental prices up. There's a net flow of wealth from young, and non-homeowning people to those lucky enough already to own property – or perhaps 200 of them. The announcements, for all their necessity, and bravery are in reality, modest, overdue, and incremental. They barely touch the sides of the structural causes of homelessness; the housing crisis; or housing, wealth and power inequality. There's no mass house building programme, no Universal Basic Income, no welfare reform. There's insufficient wage reform to keep up with house price inflation and no rent caps. The Accommodation Allowance will continue to subsidise landlord's expensive rents.
When I was out today, a local said 'we all love Jacinda, but she's not doing much'. In this case, Saint Jacinda reminds me of Saint Bob Geldof. Both are charismatic and clear leaders. Both Live Aid, and Labour's housing announcement, are seminal acts in time. But despite their magnitude, both are just a 'band aid', and leave me wondering, 'Is that it?'.