After plague and pestilence,  the righteous crimson tsunami has swept all before it with the vengeance of low level socialism.
The meek have inherited the provinces and the grateful have sacrificed livestock.
Comets fill the sky, eclipses augur providence, virgin births and small scale miracles are yielded.
History has flinched and oracles have fainted.
It was a hell of an election and the greatest result politically for Labour in half a century.
TDB Recommends NewzEngine.com
The Mother of Dragons has prevailed with the most timid dragons ever seen.
Let's get ready to grumble.
WINNERS
Chloe winning Auckland Central
Despite coming 3rd in both polls, she championed to victory because she is a unique candidate who can articulate real vision to the challenges we face. She must now replace Marama as co-leader of the Greens and she must be given the space to stamp her own leadership on the Party by refusing point blank to join Labour and immediately transition into an Opposition Party because 2023 will see the electorate demographics change to ones that support the Greens, not Labour and the spike in climate change events  alongside Labour's cautious foot dragging will set the Greens in a position where they can double their current votes as the electorate gets more and more impatient with Jacinda's neokindess. What's the point of kindness if it can't stop climate change and suffering? Chloe's genuine transformative vision is the Jacinda we wish we had.  Chloe is a future leader of the UN.
Jacinda winning an unprecedented Labour victory
Her extraordinary emotional intelligence touched people at their most frightened and she reset leadership from male characteristics to unapologetically female ones without losing any power. Every woman who matters to me stands taller because of her example. She made kindness a political strength, not a weakness and she showed courage under crisis. This result was a gratitude win, her tepid domestic policy has to become something vastly more meaningful if the next 3 years aren't to be squandered. She spent 3 years redefining 'transformative' to mean 'whatever Winston will let me get away with', we all hope she doesn't bastardise the meaning of 'mandate' to 'managing expectations'.  She is a political phenomenon and she is setting up a 4 term legacy.
The Left save the Greens – again
A mere month ago, James Shaw was fretting the Greens would crash beneath the 5% threshold! The Green Party result doesn't show support for the Greens, it shows Labour voters appalled at how timid Labour policy actually was! The Left, knowing that Labour were cruising to victory, put aside the Greens alienating woke middle class identity politics shtick and brought the Greens back from political oblivion because Labour supporters saw how tepid Labour's policies really were. The politically active Left KNOW that Labour's last 3 years have been mediocre at best. There's only so many 'Good first step' press releases from Wellington Unions before you have to acknowledge you're just jogging on the spot. The Left backed the Greens because the wider policy platform was far more radical than Labour's. Does the current Leadership team have the tactical smarts to make the next strategic moves? Oh fuck no, totally expect them to goose this up. Nothing progresses until Chloe is the new co-leader.
John Tamihere and the Maori Party
Tamihere had a blinder of a campaign. He clearly won every debate he was in, including the multi-party debates. When mainstream Pakeha media are praising a Māori politician, you know he's either done well or just called on the Treaty to be pruned. By bringing in 1 MP for the Māori Party, he has reset their political legacy and re-established his own. Expect him to cut a deal with Labour which excludes the Greens.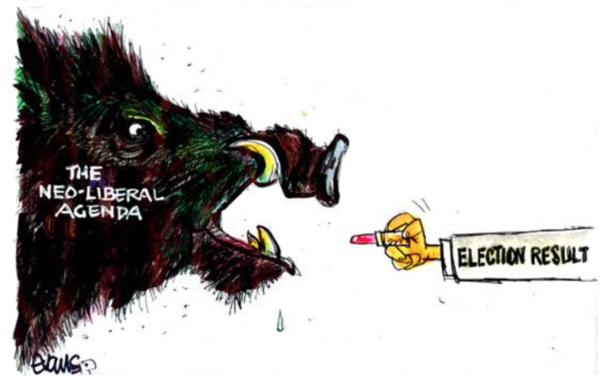 Neoliberalism
The Wellington Neoliberal Bureaucratic Elite stops transformative change in NZ, not Winston Peters, and they see nothing to fear in Jacinda or Labour. A Democracy changes the Government, A Revolution changes the State.
Evangelical Right
The Evangelical Right inside National have a new messiah in the form of Luxon and they await his leadership with the same impatience as they await the second coming.
Maori Media
Māori media this year provided a depth of coverage, a realness of debate and a genuine respect for all those participating that eclipsed any of the other mainstream media. Why is it when Facebook is spawning conspiracy theorists that Māori media who have provided the best journalism get bugger all money? Can't Willie Jackson be the new Broadcasting Minister?
Labour Māori Caucus
Now the largest and most powerful faction inside Labour. The Deputy Leader shouldn't be Kelvin after that dreadful speech, but the Deputy does have to be Māori.
Diversity
More Māori, Woman, Rainbow and Pacific MPs. Our Parliament looks like the actual people it represents. This is what a healthy functioning democracy look like and we should collectively feel pride and strength in that diversity.
Vegan Humble Pie
The one thing worse than eating humble pie, is eating vegan humble pie.
Simon Bridges – Vindicated
The ONLY National Party MP who comes out of National's implosion with their mana intact and enhanced is Simon Bridges. The treachery and cowardice of his backbench who turned on him and sparked National's death spiral with Muller's coup showed their character under pressure where as Bridges has been all class. He would be mad to take the leadership back from such treacherous scum and they would be mad to not beg him.
LOSERS
TVNZ Election night coverage – A Spinoff Dinner Party from Hell
What the fuck happened to TVNZs election night coverage? Were they saving money or something? Simon Dallow barely appeared, they did a couple of crosses but most of it was one locked off shot of a panel that resembled a Spinoff dinner party where those deemed worthy to appear competed over who recycled best and who hated white men most. Mediaworks on the night was extraordinary. The panelists were heavy hitters, Gower was on another planet, the hosting was incisive, the crosses were hilarious – it was a political telethon on TV3 and Sunday morning worthy religious programming on TVNZ. MediaWorks owned TVNZ on election night.
OWNED.
Give me an O. Give me a W. Give me an N. Give me an E. Give me a D.
What do you get?
OWNED.
That was a lot of effort for one joke, but the level of effort was in recognition of aforementioned owning.
Pollsters – Bugger them
The pollsters were all wrong! Labour was soaring while National was crashing. The vast sum of advance votes meant the pollsters were fishing in an ever decreasing pool and it warped the results in ways that didn't reflect anything other than the need to get a TV poll out.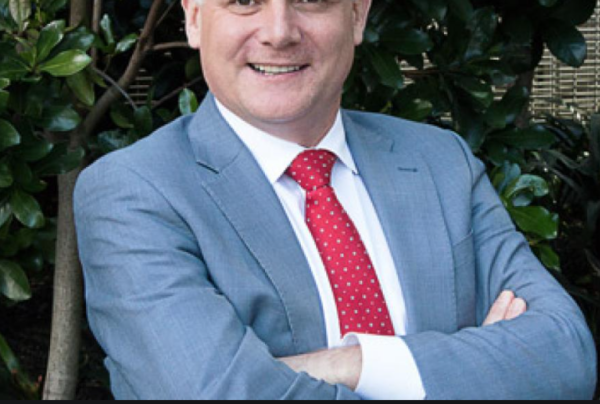 Hooton – Machiavellian Prince who flew too close to the Sun 
What the fuck was he doing? He went sober and adopted this pious warrior philosopher poet schtick as his promise for personal development post all the Dirty Politics Machiavellian stuff, and he almost did it.
He had bewilderingly been allowed back into the media as a commentator no questions asked after Hager's book and he went back to Uni for his philosophers stone and he dodged the defamation implosion at the NBR for the prized straddling of the NZ Herald + RNZ platforms.
His columns were infuriatingly incisive, destructive and declaring the end of Jacinda's Government every month.
He had mana, he had fear and he had respect.
Then he pimped for Todd Muller in a coup fuelled on the false confidence of a tall man and the cowardice of backbench MPs and set National into a death spiral it couldn't pull out of.
Was the bloodlust for one more power-roid chance to grasp at the precious too much for sober Gollum?
Is that what happened?
Because fuck that entire Muller fiasco was unbelievably destabilising.
What does Hooton do for an encore after that? Amputate his own leg with a can opener?
Kelvin Davis – Sit down, be humble
His poem was so embarrassing. Normally you can't get Kelvin to talk, on election night you couldn't shut him up. You don't kick someone once you've knocked them down. If NZ beats some minnow at the Rugby World Cup, we show humility in that win and talk up our competitor, we don't go take a creamy dump on their chest in the middle of the pitch over their exhausted bodies, which is exactly what Kelvin did for almost quarter of an hour. Take a great big creamy dump on the National Party when we should have been showing some grace. Why is he the Deputy?
Ben Thomas – sad pundit for the Right
As he got sadder and sadder with National imploding, Ben 'Ratings Killer' Thomas gloomed the Q+A studio down from a bright platform for the examination of the issues of the nation to a dark sad chamber of grief.
Flowers on set wilted. Can we get him an emotional support peacock please.
Helen White – Auckland Central Labour Candidate who imploded
What was it exactly that managed to make Helen White so awful as a candidate for Labour in Auckland Central? Was it the condescending attitude? The sense that she felt journalists and the dumb voters were beneath her? The Ok Karen snide put downs of Chloe? It was difficult to actually place wasn't it? But it was totally there. She's such a bad candidate. She cut a 15.7% lead down to a mere 5% in the space of 6 weeks! What a shambles.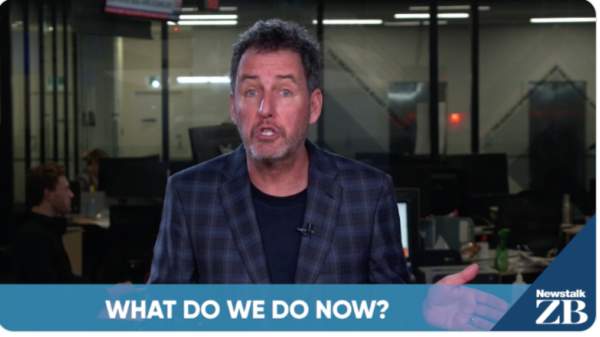 Mainstream Media
How is it that we have radio and newspaper stations full of right wing opinion makers, yet every electorate in the South Island Party voted Labour? Those media platforms are completely out of whack with their actual audiences.
Boomers & Farming Lobby
The collapse of National is the end of a political dynasty and shows we as a country have finally hit the upper limit of boomer influence and farming political power. From here on in, National will decline as a political force and the Boomers and Farming Lobby don't realise it yet.
Woke cancel culture activism against Free Speech
Just imagine, for one second, if the woke hadn't started their deplatform anti-free speech jihad and hadn't given David Seymour the gift of standing up for free speech. The fucking Left should be championing free speech, NOT THE FUCKING FAR RIGHT YOU FUCKING MORONS! The Woke handed ACT the ammunition they would use against us, they are now a Right Wing Values Party and we fucking gifted them free speech. Can the woke please go back to sleep?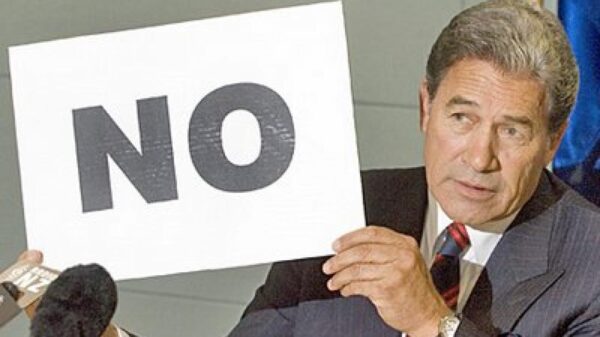 The Fishing industry and racing industry – capitalism with no cronies
Without Winston's crony capitalism, what will the corrupt fishing and racing industry do now?
The National Party
The National Party campaign was a train-wreck dumpster fire that collided with a school bus that exploded next to a pet store.
Simon Bridges fell foul of the sudden solidarity created by Covid and National were caught flat footed by a crisis that only became worse by more free market deregulation.
No one wanted to hear about the State being cut back when everyone was running to the State for safety.
It highlighted the utter vacancy of National Party ideology, all they kept coming up with was privatisation!
Their position on the border was farcical…
…and that's after you had to accept a former President of the Party leaking privileged information to a National MP who then leaked it to the media, another MP sending sext texts, another Party Offical smearing their own candidate, and the Todd Muller coup ignited by cowardice.
I've seen mass cult suicides with better discipline than this. How the hell you expect people who feel deceived and betrayed to play happy families with those who betrayed and deceived you is beyond me.
New Conservatives – The Life of Leighton 
Turns out no one wants to burn books, make clits illegal  and drive Muslims into the sea. God has forsaken these clowns. Rejoice brothers and sisters! The New Conservatives with their platform of spite and malice only getting 1.5% proves there IS a God!
Beijing – Unhappy customer
They have just lost all that investment into National, they will NOT be happy.
Alt-Right Qanon Conspiracy Theorists
It's last days in the bunker time for Billy TK and JLR. Their conspiracy theory laden madness is upon them, the time of the 5G Apocalypse and rise of the Anti-Christ UN is here and it's less Rapture as it is Rupture. The power of Facebook to project fear over reason and allow snake oil merchants like these two to manipulate people and warp the very structures of our Democracy really does need a jolly good looking into whenever Broadcasting Minister Kris Faafoi can find a minute to not be useless.
The climate, the poor, prisoners, the mentally ill & Renters
For them, they lose. The tepid nothingness of Labour Policy means their existence is pushed further and further to the edges.
CONCLUSION:
Ultimately, none of this really matters. In the words of the greatest living NZ Unionist, Robert Reid…
…THIS is the real issues in NZ.
We think the masquerade of representative democracy puts us the people in control – it doesn't! The Wellington Neoliberal Bureaucratic Elite stops transformative change.
A Democracy changes the Government.
A Revolution changes the State.
We need a revolution from an election.
The foundations of the 35 year neoliberal experiment in NZ have been exposed and found to be cracked to their core, with the climate crisis demanding a radical change, this pandemic is the perfect time to challenge the religious orthodoxy of free market dogma.
This is a unique challenge for the NZ Left ever since Identity Politics over took class politics as the dominant theory on our side of the political divide. It means currently that the Left in NZ are intellectually better prepared to organise a WoC Mommy Blogger Trans Ally free the nipple petition on Action Station than they are to debate the hegemonic structure of neoliberalism.
This has left the Left intellectually ill prepared to debate the failures of the free market economy and the solutions we must adopt to get out of this.
Labour are notoriously timid when it comes to challenging the neoliberal hegemonic structure because they were the Party that unleashed this far right experiment upon us and the scars of that debate are still raw in Labour's psyche, luckily for us the economic depression alongside the meltdown of the climate crisis will be so deep and damaging that even Cautious Jacinda and Extra Cautious Grant have no choice but to reform and rebuild.
History is watching.
Increasingly having independent opinion in a mainstream media environment which mostly echo one another has become more important than ever, so if you value having an independent voice going into this pandemic and 2020 election – please donate here.
If you can't contribute but want to help, please always feel free to share our blogs on social media.