It's great having so many TDB talking points in one fairfax column!
Folks you can read it here in TDB first or wait for a Stuff journalist to rehash it 6 weeks later.
Going into the election there are 5 electorates that could be bellwethers for the election and provide insight into the formation of the Government.
Northland – Shane Jones vs Matt King
With NZ First faltering at 2% and Winston ill, Shane Jones must win Northland to keep NZ First in Parliament and to cement his own position as the future leader of the Party when Winston finally resigns. The problem for Shane is that Northland is such a white loaf knuckle dragging electorate that Jones comes across as far too cosmopolitan. Look at the National Party candidate, Matt King. He is a chunk of boiled ham with all the sophistication of a hand job in a carpark, he appeals to Northland voters the way illiteracy does.  Getting them to cross over to Shane is going to be a hard ask, but not impossible. It's the fight of Shane's life but he could well be NZ First's only way back to Parliament.
TDB Recommends NewzEngine.com
Auckland Central – Chloe vs wallpaper
With Nikki Kaye stepping down and Greens on the threshold of 5%, Auckland Central is in play.
Normally I'm a numbers guy, and the numbers here don't in any way suggest a Chloe play in Auckland Central.
Nikki won 2017 with 13,198, Helen White (Labour) won 11 617 and Denise Roche (Green) took 2838 votes.
On those numbers, any suggestion Chloe should run hard seem absurd, but dig deeper and i would argue there is another story here.
Firstly, Denise wasn't a candidate, she was a 'wonderful person', you know, in the way Marian Hobbes was a 'wonderful person'.
'Nough said.
In short, the Greens haven't had a bloody candidate in Auckland Central since Nandor in 2005, so replace Denise with someone like Chloe and all bets are off.
If a virtual nobody like Helen White can gain 11 000 votes, someone with an actual personality should be able to as well. I say that in the kindest way because I'm sure Helen is lovely, but she's not in the league of Chloe, and that's what ultimately makes this a bigger issue to consider than the straight numbers.
It's Chloe herself as a candidate.
There are very few politicians on the Left who are recognisably popular, Chloe and Jacinda are really the only ones. Chloe is a unique candidate whose talent, ability and bewilderingly popularity on social media cements her as a future leader of the Greens, and probably the only possible saviour of it if it slumps to lower than their 2017 result.
Tāmaki Makaurau – John Tamihere vs Peeni Henare
Exploiting the deep sense of resentment by Māori towards the neoliberal welfare agencies the Government haven't been able to tame, John Tamihere runs for the Māori Party in Tamaki Makaurau and destroys Peeni Henare.
Many have privately suggested that Phil Goff was personally mutilated by the Mayoralty battle with Tamihere, the idea of the ultra polite Peeni being forced to face that kind of ferocity almost seems criminal.
If Tamihere can win Tamaki Makaurau, the Māori Party are back in the political equation.
Takanini – bellwether electorate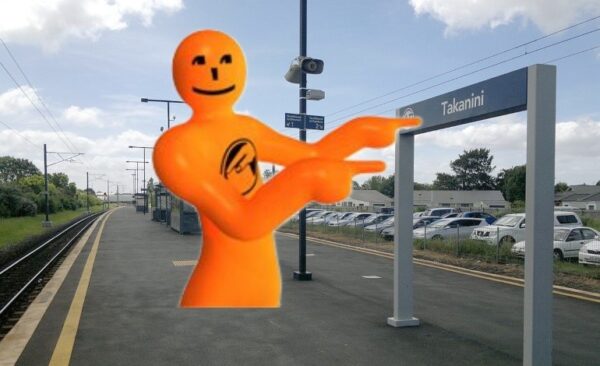 The new South Auckland electorate is called Takanini and draws population from Manurewa, the former Hunua electorate, and Papakura and includes Wattle Downs and Takanini. It's broad swath of different voters means Takanini could become a bellwether electorate for the wider election. If Labour have truly made inroads into National, we will see it here in Takinini, if Judith has resurrected National hopes, Takinini will go Blue. Important electorate to gain an insight into NZ 2023.
Te Tai Hauāuru – Greens save Māori Party?
In 2017, the Labour candidate Adrian Rurawhe won the seat with a 1039 vote majority over the Māori Party candidate Howie Tamati. The Green Party candidate at the time, Jack McDonald, won 2798 votes.
The twist here is that Jack McDonald has walked away from the Green Party and is now supporting the current Māori Party candidate and co-leader, Debbie Ngarewa-Packer.
Labour's decision to go ahead with oil and gas exploration in the region will ensure those Green supporters back Debbie who has been a vocal critic of ongoing gas and oil exploration.
Labour's recent call this election to put all their Māori MPs back on the party list means the argument can be mounted that Te Tai Hauāuru voters will get two representatives for the price of one with Adrian Rurawhe off the list and Debbie as the electorate candidate.
CONCLUSION:
For NZ First and the Greens who are both too close to the 5% threshold to be happy 9 weeks out from the election, a win in Northland or Auckland Central guarantees them Parliamentary representation. Likewise a win for the Māori Party in either Tāmaki Makaurau or Te Tai Hauāuru brings them into Parliament.
With an outright majority less likely for Labour with a resurgent Judith Collins, those extra parties could be crucial to the formation of the next Government.
Increasingly having independent opinion in a mainstream media environment which mostly echo one another has become more important than ever, so if you value having an independent voice going into this pandemic and 2020 election – please donate here.
If you can't contribute but want to help, please always feel free to share our blogs on social media.