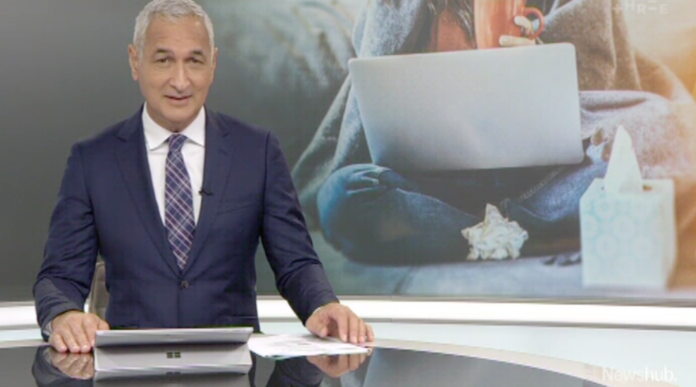 Someone has told the CTU that there's a pandemic on and we face a unique crisis of capitalism that kinda forces them to get off their bums and you know, start seriously advancing the rights of workers.
COVID-19: Unions to pressure Government on extending sick leave in New Zealand from five days to 10
Newshub can reveal the Council of Trade Unions (CTU) is planning to pile pressure on the Government to extend minimum sick leave for New Zealand workers from five days to at least 10.
Cabinet documents reveal most New Zealanders completely run out of sick leave each year. 
"People need to stay away from others if they're not well," CTU president Richard Wagstaff told Newshub. "Extending sick leave will help us do that."
TDB Recommends NewzEngine.com
To date the CTUs response to the greatest challenge to capitalism since the the Great Depression has been a dob in a bad boss phone line and Industrial reform that Labour have ignored.
So their renewed focus on kicking arse for workers should be given a round of applause because the solutions put forward are all utterly necessary in a Pandemic work environment.
Extend the COVID-19 leave support scheme for the next year, making it easier to access, and covering anyone with coronavirus symptoms, including those waiting to be referred to testing
Increase the legal minimum paid sick leave from five to 10 days over the next year, with support from the Government to help small businesses make the change
Make sick leave available if people need to care for their dependents like their children and their parents
Remove the six-month stand-down to access sick leave when you start a new job
Get rid of the previous National-led Government's law change that can require a doctor's certificate after just one day of sick leave
These are all excellent additions to the existing sickness provisions which are currently some of the lowest and weakest in the world.
An annual 2 days mental health days would also be positive symbolism at this time of heightened stress for many workers.
So how do we implement these good ideas, something the CTU have been painfully weak at?
Like the Greens, the CTU have lacked the tactical ability to force policy past Labour's mediocre Ministers, so how do we get this excellent and necessary upgrade to our sickness laws past Labour who are already talking down this change?
TDB has been working on a tactic for progressive Left voters to consider for September.
Last election when the Greens dipped below 5%, TDB called on progressive Left voters to vote Green to enable Jacinda to be in a position to negotiate a majority with NZ First.
This election we are considering a bold strategy to seriously advance a progressive agenda into the second term of a Labour Government.
We will drop this in the first week of the election campaign so all progressive Left voters can consider the strategy to push Labour into a position where they are forced to pass these sickness laws plus a broad platform of fundamental progressive change.
Increasingly having independent opinion in a mainstream media environment which mostly echo one another has become more important than ever, so if you value having an independent voice going into this pandemic and 2020 election – please donate here.
If you can't contribute but want to help, please always feel free to share our blogs on social media.