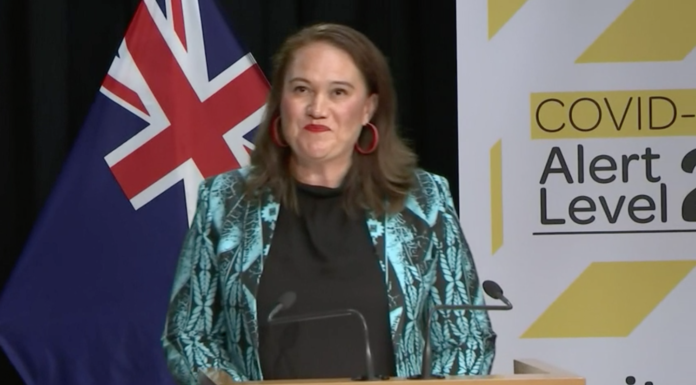 Well there you have it. Two Labour Party ministers confirming yet again, if any confirmation was necessary, that Labour remains as mired in neo-liberalism as it ever was in the 1980s.
Side by side Finance Minister Grant Robertson and Social Development Minister Carmel Sepuloni, with straight faces, announced that newly unemployed New Zealanders in fulltime work before 1 March would receive a tax-free weekly benefit of $490 for 12 weeks. This compares to a maximum $250 – taxed – for people over 25 on the existing jobseeker benefit.
As many commentators have pointed out the government is once more dividing people on low-incomes into the "deserving poor" and the "underserving" poor. Middle-class level welfare for the victims of Covid 19 compared to unliveable "bludger" level welfare for those struggling at the bottom.
It mirrors what the Helen Clarke Labour government did in 2005 when it introduced Working for Families which has tax credits for children with a parent in employment but specifically and deliberately denies the same payment to the children of beneficiaries.
Once again Labour withholds essential government support from those who need it most.
TDB Recommends NewzEngine.com
When asked why this relatively generous untaxed payment of double the money available for someone unemployed before 1 March compared to the thin gruel of the "jobseekers benefit" for those unemployed before 1 March Grant Robertson says it is to "cushion the shock of being newly unemployed through no fault of their own". The immediate implication is that sole parents raising children have themselves to blame when a relationship breaks up. It's too awful to even consider as a response.
Behind the scenes now Labour MPs will be whispering to key people: "We didn't want to do it this way but New Zealand First wouldn't agree", repeating the messages from Labour MPs in 2005: "We wanted to do more for beneficiaries but Helen and Michael (Helen Clarke and Michael Cullen) wouldn't let us". Gutlessness personified.
For 30 years the poorest New Zealanders have been kicked in the teeth repeatedly by Labour which prefers to fund an army of support at the bottom of the cliff rather than fix the fence at the top.
As for Social Development Minister Carmel Sepuloni – why does she bother getting out of bed in the morning?