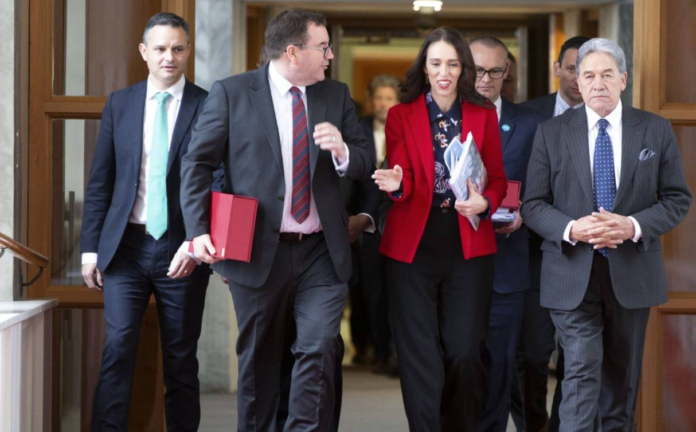 It was the smallest little announcement and the biggest thing in the world that caught my attention during the budget.
The smallest one was the reinstatement of adult and community education. The cut to ACE funding by the last National government was a huge slap in the face for people learning together in local communities.
For that government, there were not enough job outcomes to justify funding ACE and any other outcomes were irrelevant.  After a decade where social cohesion in communities has come into question as a result of the rise of the racist right, the role of community learning in your local schools and community centres has come back into clear focus. Whether it be Thai cooking, pottery, woodworking, art or whatever, ACE is back.  As a long time user of such courses, and as a supporter of community-led change, I am delighted.  I nearly fell off my chair in glee.
Towards the end of his speech, Grant Robertson said the following:
We can also draw the lessons of the past as to what not to do in response to a major economic shock. In this case I can draw on the experiences of my own life. As the economic carnage of the 1980s and 1990s wreaked havoc in our communities, I saw that up close. It was based on a tired set of ideas that the market would save us, that if government sat on the sideline all would be well. 
TDB Recommends NewzEngine.com
Well, it didn't work out that way and lives and livelihoods were lost. That will not happen again, not on the watch of this government. We know that we must work in partnership with iwi, business, unions, community groups, every one of the team of five million to make sure we all not only get through this, but that we thrive on the other side.
The budget was masterful in the circumstances, but nothing was more important than those two paragraphs.  For 30-plus years we have suffered as a nation under the daft idea that if we leave everything to the market, that capitalism would by itself produce good outcomes for our society.  Instead, we have nearly wrecked our society.  
Other countries are in a worse position, having abandoned their health systems at least in part to market forces, then found that they do not have the services they need when an emergency arises.
Our struggle with Covid-19 has barely started, I think.  It is too naïve to imagine that we have won the battle and the war. We may have done well only in a preliminary skirmish. But once again today, our government has passed the test of world leadership.  Compared with the incoherent instructions of Boris, the insane rants of Trump and the machinations of various world leaders (I do not need to name them again), our government is a model of good practice.
I think Simon Bridges failed a key test of good leadership today in going after the money and the debt. It is obvious to me that most people want us to cushion the many blows to our economy with borrowed money. Whether or not Bridges is replaced before the election, this government is going to ride a much-deserved wave to the election and beyond.  The question of what it is going to do then to heal the neoliberal wounds of poverty and inequality will be front and centre at that point. This is a fine start in many areas.
Dr Liz Gordon is a researcher and a barrister, with interests in destroying neo-liberalism in all its forms and moving towards a socially just society.  She usually blogs on justice, social welfare and education topics.