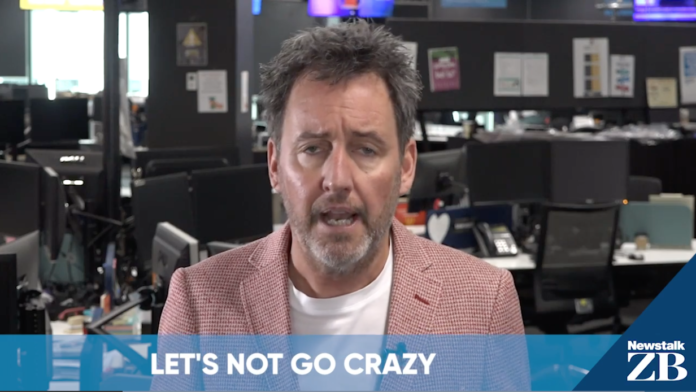 The debate within Government now is should we go back to work at the end of the 4 week lockdown.
The health math demands 6 weeks. Incubation time of the virus is 14 days, but there are cases where it has been 19 days and 27 days, so we went into lockdown on Wednesday 25th meaning the majority of infections will appear by April 8th in the second week of the 4 week lockdown, but we need to KNOW the damned virus has been completely eradicated, so that takes us out to April 21st for the last possible incubation date and we would need at least 2 weeks of no new infections to know the sacrifice had been worth it.
Unfortunately public health isn't the deciding factor this close to an election, politics is starting to creep in and when Political Journalists are quoting 'Cabinet Ministers' bitching about the power of the Ministry of Health, you know that pressure is mounting.
'Cabinet Minister' is a euphemism for Shane Bloody Jones, whose NZ First Party will be hearing from all those secret Industry donors screaming at them about the economic pain.
Death Cult Capitalists, Matthew Hooton, Mike Hosking & Gareth Morgan are all crying out that 30 000 deaths is acceptable as long as neoliberalism can get back to work so the stress on Jacinda to lift the lockdown at the end of the 4 weeks is building, regardless of the above public health math.
TDB Recommends NewzEngine.com
The simple truth is that Jacinda must extend the 4 weeks to 6 weeks because if we come back at 4 weeks and the bloody thing keeps spreading, she will get blamed.
We can't seriously shut down the nation and the economic damage that causes without being 100% sure the bloody virus has been smothered, because if we have to go back into lockdown because we came out of quarantine too soon, the initial sacrifice is wasted.
Are we really going to pay the economic cost of a 4 week lock down + the ongoing public health crisis + the political damage of blame by coming out too soon?
We have been incredibly fortunate to date that travel is still the main vector of contamination because we are only seeing linear growth, not exponential community transmission growth, but playing Russian Roulette with that luck now would be insane.
You know that if the virus re-ignites after Jacinda comes back at 4 weeks, she will get attacked for coming out too early by the very same voices who are demanding she do that now.
The one political protection available for Jacinda is that the appalling manner in which the UK and America have responded will see a mountain of dead at the time we will be extending the lockdown so while the Death Cult Capitalists and NZ First MPs start playing up, Jacinda can point at those mass deaths for political cover.
Let's be clear, we won't get back to normal until a vaccine is available and that's 12 months away. Even after lockdown we will be living with level 3 restrictions with ongoing border closures, zero tourism and strict quarantining with mass testing alongside the economic whiplash of this plague.
To date we have been lucky, let's not cash that in for economic well being that won't exist until a vaccine is here.
Increasingly having independent opinion in a mainstream media environment which mostly echo one another has become more important than ever, so if you value having an independent voice going into this pandemic and 2020 election – please donate here.
If you can't contribute but want to help, please always feel free to share our blogs on social media.
TDB Team 2020.