2019 was year of pain and suffering with only tiny infant steps of progress but there were amongst us people who led fearlessly and with courage. If we are to seek meaning from the last 12 months around our Sun, let's do that by saluting those of us who led by example and hope we can attempt to emulate their strength.
Pania Newton – Led protests at Ihumātao in 2019
Her passionate defence of Ihumātao and articulate attack on colonialism has made her a leader worth following. Her confidence, kindness and refusal to back down has shown a backbone of courage that is rare.
Settler Nation NZ won't accept what is happening at Ihumatao – private property that has been stolen from Māori never being returned is the central plank of our economy, so watch for the backlash especially aimed at attacking her the way the establishment have attacked Greta Thunberg.
TDB Recommends NewzEngine.com
Pania is a role model and she should be celebrated.
Matthew Blomfield – finally beat the bully in 2019
Matthew stood up to the most venomous cyber bully Troll NZ has ever known, Cameron Slater, and Matthew won.
Despite Slater colluding with Blomfield's business partners to destroy him and despite Slater magically receiving a stolen computer with all Blomfield's personal emails details, despite a violent home invasion that saw Blomfield beaten and his house shot at, despite the humiliation and torture Slater forced upon him,  Matthew Blomfield refused to back down.
He refused to be intimidated.
He took Slater to Court for defamation and despite all the legal tricks and delays Slater could muster, Matthew won and in the most delicious karma ever, ended up owning the entire Whaleoil blog.
In an age where online bullying is rife and septic Trolls like Slater usually triumph, Blomfield stood up and showed real courage and tenacity.
That kind of bravery deserves recognition and should be celebrated.
Arthur Taylor – finally restored prisoner voting rights in 2019
Arthur Taylor is a civil rights hero.
Yes, he has committed crimes. Yes he has hurt people. Yes, he paid his price for those crimes by being in prison most of his life.
I won't detail the cruelty and abuse that infected much of Arthur's early live while in state care (Keith Locke did an amazing job of that in last weeks blog), and I'm not here to make excuses for his actions, but if we try to understand why people become criminals, we need to explore their past…
When Arthur Taylor was eleven he was sent to the Epuni Boys Home for skipping school. It was a brutal institution (and Arthur later received a government apology and compensation for being mistreated there). Like most such institutions the Epuni Home was a school for crime, so it was no surprise that Arthur committed his first crimes, for burglary and car conversion, after he escaped from the Home. He was in and out of prison from that time on and has spent two thirds of his life, around 40 years, behind bars.
…but it's Arthur's ability to go beyond the trauma of his childhood that makes him civil rights hero.
From behind bars he legally challenged the Government repeatedly on its actions towards prisoners.
He successfully beat the Government over their hypercritical prisoner smoking ban.
He successfully beat the Government using the deeply corrupt jailhouse snitch system.
He successfully beat the Government over their abusive mass strip searches policy, and most recently, he has overturned the Governments unjust prisoner voting spitefulness.
That he has managed 4 significant legal victories for the rights of the most despised amongst us makes him a civil rights hero. He has stood for the rights of his fellow prisoners in a way the rest of us should but don't.
He reminds us that even though prisoners have wronged us and must be punished, they are still human beings with human rights.
Chloe Swarbrick – ok boomer
Beyond her leadership on cannabis reform, beyond her intellect, beyond her enormous political maturity, Chloe's casual retort of 'Ok Boomer' announced a generational war that has been long coming. If Chloe Swarbrick is the future, New Zealand has a chance.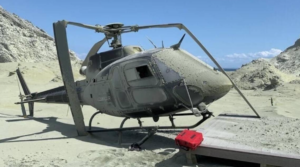 Mark Law, Jason Hill & Tom Storey, the Helicopter pilots who flew into an exploding volcano and the Tourism boat that saved lives
While the rescue services ran away from an exploding White Island and the language police on social media were busy screaming 'it's Whakaari', Helicopter pilots Mark Law, Jason Hill & Tom Storey simply flew into the path of an exploding volcano and saved peoples lives with all the humility and humbleness that over shines our ridiculous public service red tape and woke language policing. They, the other tour boat and the medical staff who are grappling to keep the badly burnt survivors alive are the heroes of White Island and we should be grateful they stepped up when others couldn't.
The first responders of Christchurch atrocity
It is difficult to write about the Christchurch atrocity, so raw are these obscene scars. This barbarism committed by a terrorist with sick white supremacist fantasies remains emotionally unpacked like the untouched bedroom of a child who dies suddenly. The enormity of the violence and hate directed at people who call NZ home mingled with a terrible fear we had not protected them. From the Police who moved with such courage, to the medical teams confronted with horror and the ordinary Christchurch people who cradled the shot and rushed them to help, everyone on that day acted in a manner worthy of the mana of those who lost their lives. To all those people, your nation salutes you and thanks you for standing up for our collective honour on a day when a deranged monster attempted to rob us of it.
Jacinda Ardern – sensitive to a smile
The black splinter of my jaded bitter heart beats only when my enemies suffer, but in the case of Jacinda Ardern, her compassion, her leadership during crisis and her ability to project a righteous hope in the face of grief brings tears to my numbed soul. Her ability to heal with her empathy is mocked by the right as if genuine kindness was a weakness deserving of ripping down.
They are maliciously wrong.
Jacinda Ardern has charted her own course and broken a mould that can never limit itself to the emotionally stunted NZ character ever again.
There are plenty of righteous complaints about her domestic policy to date not going fast or far enough, but when this country froze in horror, she stepped up and led. New Zealand is a better nation because of her.