When Trev announced a Parliamentary playground, I shrugged.
Jacinda was pregnant, everyone was going ga ga over babies being allowed in Parliament and it seemed like harmless #feminism #solidarity #equality virtue signalling.
Give the baby its bottle and playground I thought.
I'd assumed that it was some tiny bit of cash left over in some budget and it was all harmless enough fun.
The plans looked bleak and about as much organised fun as a Wellington bureaucrat could arrange in a committee meeting so who cared really?
TDB Recommends NewzEngine.com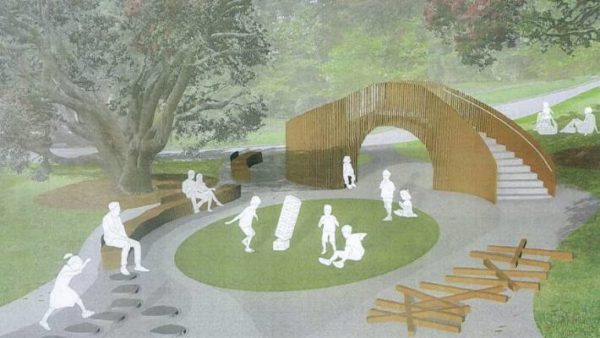 But then I read on Radio NZ when it opened this week how much this slide plus some stepping stones had cost and my mouth dropped in absolute horror!
Someone please tell me this bloody 'slide' pretending to be a budget MacDonalds playground didn't cost fucking $500k?
Half a million for a fucking slide & some stepping stones while child poverty stats grow & 14 000 wait on state house lists?
How can a virtue signalling gesture cost this much?
This slide costs $40 bloody dollars from Kmart!
$500 000?
What the fuck is it made of? Dragon teeth and uranium?
Look, I'm all for pointless virtue signalling gestures like any of us are – BUT $500 000?
That could buy a fucking state house!
It's a bloody slide!
For $500 000 I expect a teleportation portal at the bottom of the damned thing that immediately transports me to an Amsterdam coffee shop!
How the loving Christ are we spending half a million on a slide when 14 000 are waiting for a state house???
If National had pulled a stunt like this, the damnation from our side would be deafening, but no one has even blinked about this costing half a million.
Increasingly having independent opinion in a mainstream media environment which mostly echo one another has become more important than ever, so if you value having an independent voice going into this pandemic and 2020 election – please donate here.
If you can't contribute but want to help, please always feel free to share our blogs on social media.