It's not evidence of prudent political management (the way it was when National gained surpluses) oh no, it's a left wing government stealing your money – the double standards of the msm are jaw dropping in their audacity…
Duncan Garner: Surplus shows Government fleecing New Zealanders
This Government has over-taxed us. Simple as that.
They should be embarrassed by this, but privately they're celebrating over scones and muffins in Grant Robertson's office.
As far as surpluses go, this is big. They took $7.5 billion from our pockets when they either couldn't spend it or chose not to spend it.
TDB Recommends NewzEngine.com
They dipped into our pay packets when they didn't have to.
…and this narrative follows the same one National used last surplus…
Simon Bridges says surplus shows 'raid on back pockets', demands Govt lower taxes
Simon Bridges has demanded the Government use its $5.5 billion surplus to lower taxes.
The National Party leader claims Labour has "piled on taxes" since they came into power in 2017, which he says explains this year's surplus which is $2.4 billion more than forecast.
"The reason the Government has more money is because New Zealanders have less," he said in a statement.
"New Zealanders can't afford this raid on their back pockets all so the Government can waste their hard earned money on wasteful and untargeted spending."
…I love it when National and their media muppets – who don't give two shits about poor people at any other time of the year – are suddenly full off crocodile tears for those people's tax when there is a surplus.
It's funny when Labour manage a surplus it's the greatest crime against working people ever committed, yet when National get a surplus. it's a strong economy that is delivering…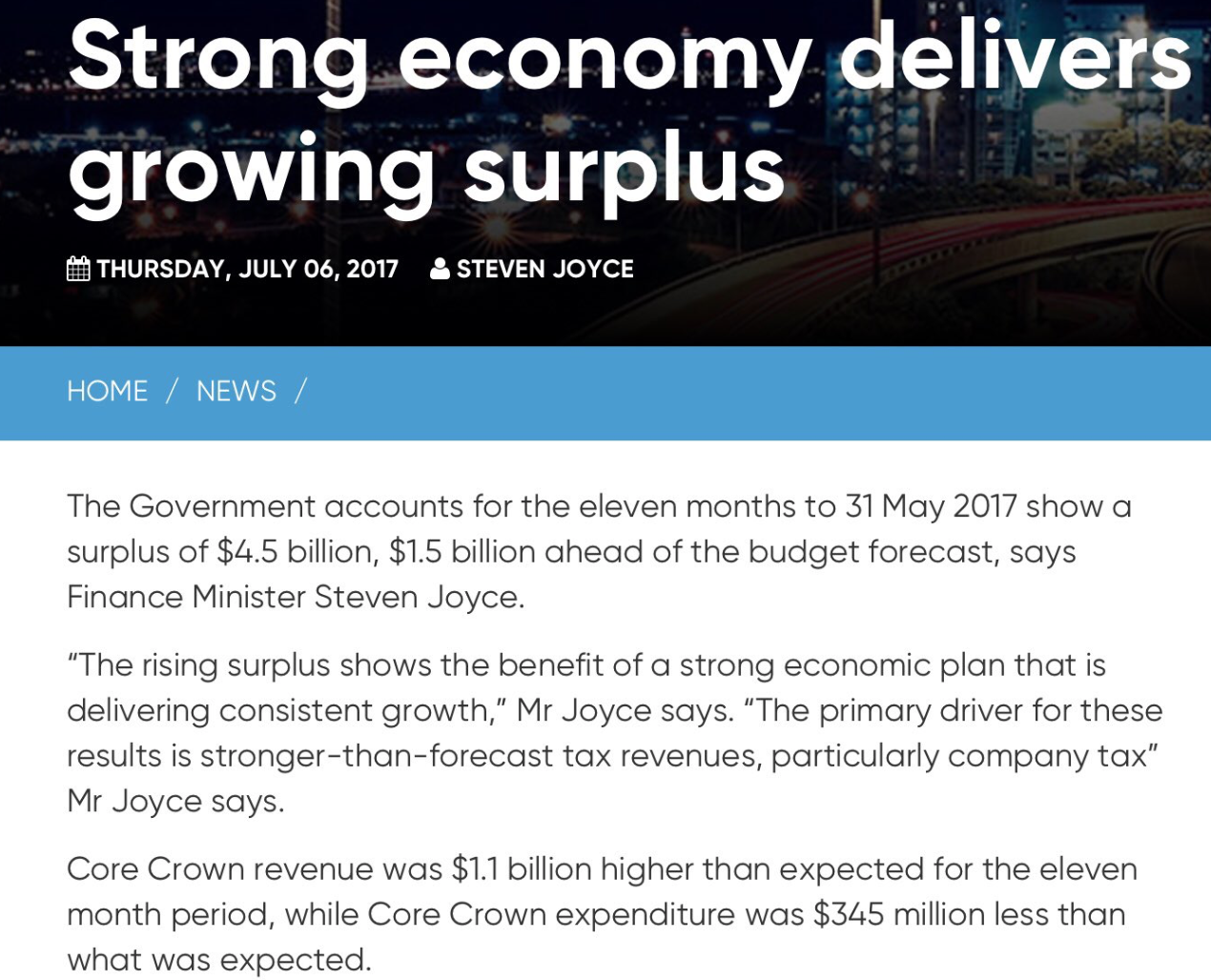 Labour face a dozen double standards with this media, this budget surplus is just one of them.