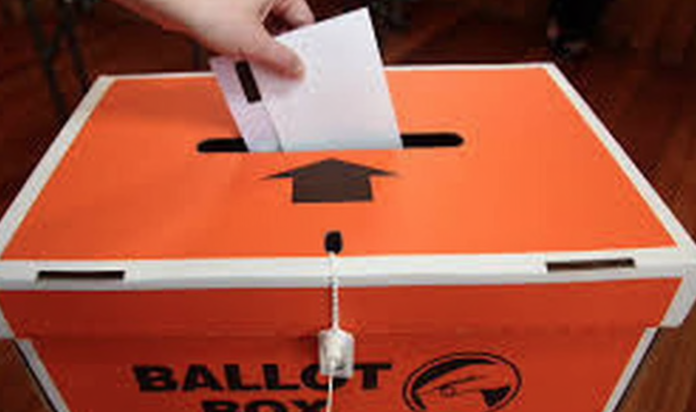 Children's Commissioner backs campaign to lower voting age
The Children's Commissioner is backing a campaign to lower the voting age to 16, saying grey-haired New Zealanders need to acknowledge young people of today are more aware of the world's problems.
I would suggest that Boomers don't really give two shits about climate change because they will be dead before the real apocalypse hurts them and because the political system is owned by Boomers and the property speculating middle classes, they have zero interest in doing a damned thing to change the the system they have profited from.
That's why Politicians do nothing real with climate change legislation, that's why the Green Party seem to think being carbon neutral in 31 years is a 'success'.
New Zealand's Political System is broken. The manner in which Political weight is solely targeted on the property speculating wealthy who have a vested interest in a no capital gains tax economy that also does nothing to combat climate change kills off meaningful participation in transformative politics.
TDB Recommends NewzEngine.com
The grim reality that policy is built for baby boomers and the rich is blindingly obvious to young voters who have a cynical view of politics. The difficulty in getting them to engage is that they are actually right, the system is built by those who profit from it and numerically that's baby boomers. The state subsidised universals of education, healthcare, superannuation and housing have been denied younger generations as they also have to deal with climate change which will impact them far more disproportionately than those with a property portfolio.
So how do we change the dynamics in NZ politics? We lower the voting age to 16. The sudden influx of tens of thousands of new voters with their own concerns and their own voice finally being heard could be the very means of not only lifting our participation rates, but reinvigorating the very value of our democracy.
There are also 4 other things we should look to do to make our democracy worth engaging in.
1: Allow any voter to go onto the unpublished electoral roll and make the process as easy as ticking a box. So many of our citizens are on the run from debt collectors or abusive spouses that they refuse to enroll so as to not be detected. Any NZer can go onto the unpublished roll but the Electoral Commission goes out of its way to demand all sorts of reasons for it to occur. If the end point is to make it as easy as possible for citizens to participate, stream lining this process and making it as easy as a box tick is a priority.
2: Make the date of the election a Wednesday and make it a public holiday. We complain so much in this country about not having a day we can celebrate as NZers because many people feel anxious about the conflict of Waitangi Day. Why not search for that which binds us and celebrate that? Election Day should be a celebration because we are one of the few privileged nations around the planet that allows political leadership to change hands minus violence and repression. Our exercising of the right to vote peacefully is celebration in itself and making it a mid week public holiday would do more for participation rates than any single thing the Justice and Electoral Select Committee review could endorse.
3: The National Party as part of their tough on crime posturing passed law stripping prisoners of their rights to vote. Removing a prisoner incarcerated for less than 3 years their ability to vote removes any connection a prisoner might have with civil society. The argument is that prisoners who are inside for less than 3 years should be able to vote because the decision of the election will impact them one way or another once they are released within the lifetime of that Government. Stripping prisoners of their right to vote puts us on the opposite side of the European Court of Human Rights who have argued against this type of prisoner flogging. Their argument is that incarceration doesn't remove your human right to vote, and we should look to repeal such knee jerk legislation if we agree universal suffrage is a noble endeavour.
4: Expand the civics course in schools to new citizen communities and make the course a compulsory part of becoming a NZer so that new migrants know their civic rights and responsibilities.We do our new citizens a terrible disservice by not extending any hand of welcome when they become NZers other than a certificate ceremony. How can we expect them to interact in civil society with all the autonomy citizens have if the history and cultural norms of our political establishment haven't been explained?
5: Lower the MMP threshold for Democratic representation to 2.5%. One of the real problems we have in NZ politics is the total lack of real political ideas and debate, the 5% cut off hasn't led to more ideas being explored and argued, it's led to a crushing of voices. We need a far more diverse range of voices in our Parliament and the State resources that allow those political Parties to function are crucial for allowing fledgling political movements to grow.
The falling quality of our Democracy is making it worthless. If real change can't be generated at the ballot box, if it really is just the tyranny of the majority handpicked by the vested interests of the rich and privileged then we have no hope of finding broad based consensus to tackle the enormous challenges we face from a Climate Emergency future.
We must expand the franchise of Universal Suffrage if it is to have any power.