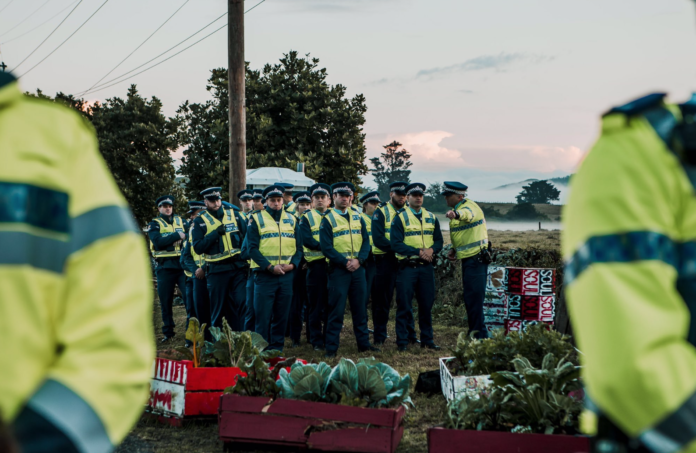 So the Prime Minister can't watch the Oranga Tamariki uplift video and she can't do anything about Ihumātao?
Why does Labour always betray Māori trust and faith in them?
This was Labour in 2016…
…and now Jacinda can't get involved.
TDB Recommends NewzEngine.com
-Oranga Tamariki baby stealing
-A Minister's convoy stopped on a bridge & served a trespass notice
-Racist Justice system report
-Racist mental health system report
-Racist Health system report
Something has got to give.
Whatever your thoughts in the Ihumātao stand off, the Police overkill is a fucking disgrace.
Ihumātao is as close to a stone henge as we get historically, the earliest of  settlements where the first Polynesians became Māori.
The tactic of finding someone to pretend to represent all voices, cutting a deal with them and then continue a legacy of confiscation is as ugly as it is true.
The NZ Police originally formed as the Armed Constabulary to attack Māori in 1867.
This is NZ now.
This is NZ yesterday.
This will be NZ forever if ordinary Kiwis don't stand and cry enough when it comes to confiscating land.