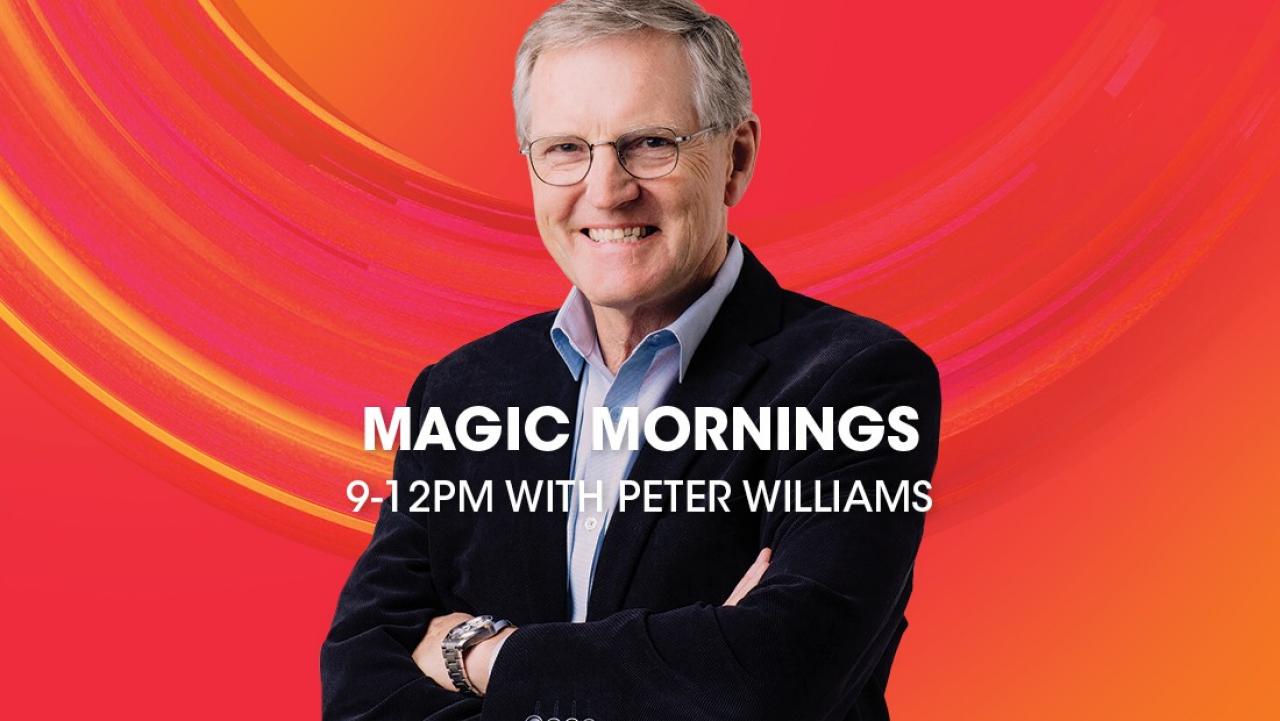 "How to Prepare a Conspiracy (Sceptical) Theory", Volume 3469, by Peter Williams
Take some scientific conclusions that you don't like. 

Carefully select a handful of facts and draw some lines between them. 

Present this as an alternative scientific conclusion. 

Compare them as if they are equal, regardless of the weight of evidence and expert views. 

Make it look like you are making a balanced and moderate choice. 
People have long used this sort of tactic to deny ideas that they don't like and no doubt will continue to do so. 
Peter is right: the science is never settled. He must remember that from high school in the 60s. That is, after all, the point of science. It continuously tests ideas, looking to improve. The truth is never a 100% finished product. There is always some doubt. 
Climate deniers seize on this point to show that past climate change predictions have turned out to be wrong. And that is true. Back in the 1990s, climate change was an emerging theory and some of the predictions were pretty wild. 
TDB Recommends NewzEngine.com
But since then, modelling has become far more accurate and this is reflected in the steadily growing confidence in the international consensus. Sure, there are still some people making extreme predictions of either very little warming or catastrophic warming, but the consensus predictions are proving increasingly accurate as time marches on. The question is: when do we do something about it? 
Peter's eagerness to deny climate change was no doubt picked up by his Facebook algorithm, which led him to some material claiming that warming is caused entirely by the sun. The material contained enough facts to give it a veneer of truthiness for people who are "researching" with "an open mind" to confirm their own bias. 
The fact is that the warming we have seen since the 50's cannot possibly be attributed to the sun, as seen from a quick visit to the NASA site. Models estimate that natural causes have contributed about 2% of warming. Sure models can be wrong, but the probability that humans have caused more than half the warming since 1950 is 95%. Again, science is never 100% certain, but which side are you betting on?  
The future will be challenging for Peter's grandkids, but if we act now we can probably keep our fantastic standard of living. If the world doesn't act fast enough, things could get pretty bleak – especially for people living on Pacific Islands and even in Australia. They will no doubt want to move here. 
Shouldn't we try to stop this? Shouldn't we at least start to prepare for the problems it will create? 
We need to do both, as quickly as possible. Sure, we don't want to stuff the economy, but we need to rapidly steer it in a far more sustainable direction. Even the current Government's actions are still "tinkering at the edges" compared to what is needed. 
To enact real change, we need to shed old political party alliances and seize the balance of power. We are in a climate emergency, right? In my estimation, we are in an environmental emergency with water quality, waste, and biodiversity thrown in. We can't afford for environmentalism to be a "left-wing" thing. That means we need a party in Parliament that has real clout and is willing to do what works – for future's sake. 
Geoff Simmons is the Leader of TOP