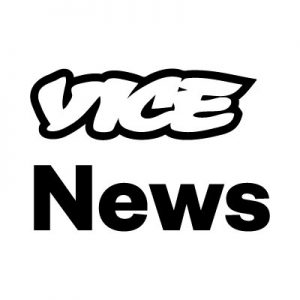 5: 9 Times Sarah Sanders Straight Up Lied to the Press
White House Press Secretary Sarah Huckabee Sanders lied to the press. A lot.

Like her boss, Sanders' relationship with the press was contentious at best and straight up confrontational at worst. Whether the issue at hand was the Russia investigation, President Trump's inclination to incite violence at MAGA rallies, or how many "terrorists" had been apprehended at the southern border, Sanders had no trouble twisting the truth — even when her reputation took a hit for it.
Vice News
TDB Recommends NewzEngine.com

4: As accusations fly in Gulf tanker row, Russia urges restraint
Russia warned against "baseless accusations" and a "sober appraisal of evidence" after Iran and the United States traded charges over the reported attacks on commercial tankers in the Gulf of Oman.

The mysterious incidents, which caused damage to two tankers on Thursday, have ratcheted up already high tensions between Tehran and Washington, prompting fears of a regional conflagration and sending oil prices soaring.

Saudi Arabi and the United Kingdom on Sunday sided with the Washington's assessment that Iran was responsible for last week's incidents, which left one tanker ablaze and both adrift in the Gulf.
Aljazeera
3: Saudi Arabia May Execute Teenager for His Protests — Including When He Was 10
IN 2011, as Arab Spring protests swept across the Middle East, demonstrations also kicked off in Saudi Arabia's oil-rich Eastern Province. Members of the kingdom's repressed Shiite minority took to the streets, calling for equal rights and a fairer distribution of oil revenues. The protesters included a group of around 30 kids on bicycles. As a videoreleased last week by CNN shows, those children were led by a smiling 10-year-old in flip-flops named Murtaja Qureiris.

"The people demand human rights!" the young boy can be seen shouting through a megaphone.

Here's the problem: Demanding human rights in Saudi Arabia lands you in prison. Even if you're a kid.

Three years later, in September 2014, 13-year-old Murtaja was arrested while on his way to neighboring Bahrain with his family.
The Intercept
2: Vijay Prashad: U.S. Rushes to Blame Iran for Tanker Attacks as Much of World Pushes for Diplomacy
Tensions between the U.S. and Iran are again ratcheting up as the Trump administration accused Iran of orchestrating an attack Thursday on Japanese and Norwegian oil tankers in the Gulf of Oman. Iran denied any involvement and accused the Trump administration of trying to sabotage diplomacy. U.S. Secretary of State Mike Pompeo directly accused Iran of attacking the oil tankers, and the U.S. released video of what it claimed was Iran's Revolutionary Guard removing an unexploded mine from the side of the Japanese oil tanker that was attacked. However, the president of the Japanese company that owns the ship said it was not attacked by mines but two flying objects. He also said he doesn't believe any objects were attached to the side of the ship. We speak with Vijay Prashad, director of Tricontinental: Institute for Social Research.
Democracy Now

1: 'They're kids, not rioters': new generation of protesters bring Hong Kong to standstill