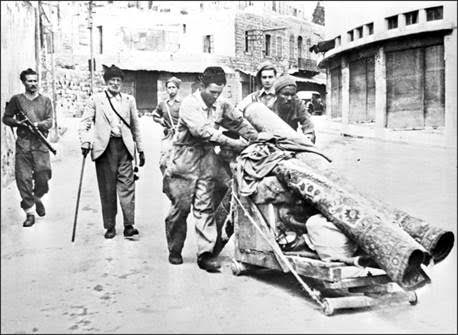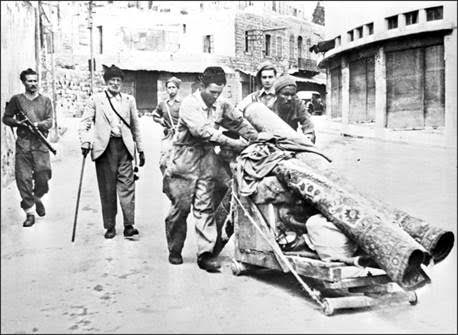 Last week full-page advertisements appeared across New Zealand celebrating 71 years since Israel declared independence. They were placed by a Pastor Nigel Woodley from Hastings – a Christian Zionist – and paid for from the deep pockets of his backers.
The advertisements are full of lies and misrepresentations about Israel-Palestine. In response I wrote the piece below but it was rejected by the Press and the New Zealand Herald. As well as declining to publish this piece the New Zealand Herald refused to publish even a single letter responding to the advertisement despite several being sent in.
The New Zealand Herald is happy to accept big money from the Israeli lobby to publish their lies in full-page advertisements while refusing to publish anything critical of Israel in response. For the Herald it seems "free speech" comes with a price tag.
The Herald has a sorry history of bowing to the Israeli lobby who exercise their manipulations behind the closed doors of the offices of our newspaper editors, Vice Chancellors and MPs.
TDB Recommends NewzEngine.com
Readers of the Daily Blog at least can read this response to Pastor Woodley lies. Here it is:
Bishop Desmond Tutu: "Name Israel an 'apartheid state' and divest!"

Judging by the full-page advertisements defending Israel in newspapers across New Zealand this week, the backers of Pastor Nigel Woodley have deep pockets but a shallow commitment to truth or justice. New Zealanders deserve better.

Among Nigel Woodley's fanciful claims is the absurd statement that "all sectors of Israeli society – Jewish, Arab, Muslim, Christian, Druze etc share equally in the benefits of the nation in education and culture, politics and religion, business and employment. All have the same equal opportunities you would find in any other genuine democracy".

If only.

Laws governing citizenship, land ownership and the law of return have been passed giving exclusive rights to Jewish Israelis.

For example to maintain a Jewish majority, Israel's law of return excludes Palestinians' right of return to their homeland while granting it to every Jew in the world who has no connection to the Middle East.

Palestinian Israelis are denied permission to serve in the army but then lack of army service is used as a reason to severely restrict their access to government services and assistance.

Palestinian Israelis are likewise excluded from housing and employment in 'security sensitive' areas and industries while budgetary policies relating to land mean Palestinian Israeli councils and municipalities receive far less funding than their Jewish counterparts.

At the heart of the disparity is land.

Israeli government policies divide the land into Palestinian and Jewish areas which is intended to split Palestinian land into disconnected scraps – similar to apartheid South Africa's bantustans. This division of land was created by ethnic cleansing of hundreds of thousands of Palestinians from places where their families had lived for hundreds of years.

Meanwhile Palestinians living in the occupied territories face daily humiliation at road blocks and harassment in their communities which includes the uprooting of trees, destroying of olive groves, bulldozing homes and random shooting at their homes and vehicles.

When Palestinians resist, the result is unbridled brutality. No less than 20% of the Palestinian population having been arrested without trial while 15,000 have been killed since 1967, including 2000 children.

May 15th this week marks the Palestinian Nakba ("catastrophe" in Arabic) referring to the mass expulsion of Palestinian Arabs (between 750,000 and one million) from British Mandate Palestine during Israel's creation (1947-49).

It was a deliberate and systematic policy of ethnic cleansing designed to create a Jewish majority state in historic Palestine, which was overwhelmingly Arab prior to 1948.

Most importantly the Nakba did not end in 1948 and continues today, in the form of Israel's ongoing theft of Palestinian land for Jewish settlements and denial of the internationally recognised legal right of return of millions of stateless Palestinian refugees.

It's small wonder Archbishop Desmond Tutu, a civil rights leader from South Africa compared Israel's treatment of the Palestinians to the apartheid regime that oppressed blacks in his native South Africa.

Tutu says he has "witnessed the systemic humiliation of Palestinian men, women and children by members of the Israeli security forces. Their humiliation is familiar to all black South Africans who were corralled and harassed and insulted and assaulted by the security forces of the apartheid government."
When asked what the international community should do to support Palestinians Tutu says "Name Israel an 'apartheid state' and divest".
"In South Africa, we could not have achieved our democracy without the help of people around the world, who through the use of non-violent means, such as boycotts and divestment, encouraged their governments and other corporate actors to reverse decades-long support for the apartheid regime."
And Archbishop Tutu has a message for Pastor Woodley and his wealthy backers: "Those who turn a blind eye to injustice actually perpetuate injustice. If you are neutral in situations of injustice, you have chosen the side of the oppressor."
Israel bridles at claims it is an apartheid state but the facts speak for themselves.