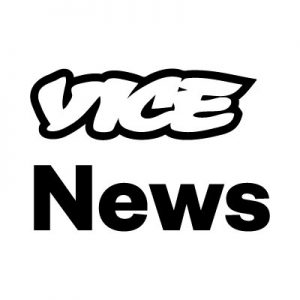 5: Sandra Bland Recorded Her Traffic Stop. Now the Footage Is Out.
Sandra Bland's family is demanding that her case be reopened after her own cellphone footage of her arrest surfaced publicly for the first time Monday, nearly four years after her death.

Bland was pulled over on July 10, 2015, for a minor traffic violation as she was driving near the campus of Prairie View A&M University, north of Houston. The encounter resulted in her arrest on suspicion of assaulting a public servant, and she was jailed. Three days later she was found hanged in her cell in what was ruled a suicide — stoking nationwide outrage about racism and police brutality.
Vice News

4: Reuters journalists Wa Lone, Kyaw Soe Oo freed from Myanmar jail
Two Reuters journalists, jailed in Myanmar after being convicted of breaking the Official Secrets Act, have been freed after more than 500 days behind bars.

The two reporters, Wa Lone, 33, and Kyaw Soe Oo, 29, were convicted in September and sentenced to seven years in jail in a case that raised questions about Myanmar's progress towards democracy and sparked an outcry from diplomats and human rights advocates.

"I am a journalist and I am going to continue," Wa Lone told a crowd of reporters outside the Insein prison in Yangon. "I can't wait to go to my newsroom."
Aljazeera
TDB Recommends NewzEngine.com
3: DO SUSAN COLLINS AND CORY GARDNER REALLY WANT TO MAKE THEIR RE-ELECTIONS ABOUT KEEPING KIDS IN CAGES?
HAVING SUCCESSFULLY COMPLETED the now-requisite Fox News-hosted audition for the Trump administration, Mark Morgan, nominated to be head of Immigration and Customs Enforcement, has a new gauntlet to run: the GOP Senate.

Morgan — a Marine, a former FBI agent, deputy sheriff, police officer, and a previous assistant commissioner for Customs and Border Protection's Office of Internal Affairs — led Border Patrol during the last months of the Obama administration. He was ousted when Donald Trump came into office but has since taken a harder line on immigration, enough that Trump announced in a tweet Sunday that he'd tapped Morgan to lead ICE, dubbing him "a true believer and American Patriot."

Morgan has publicly endorsed several of the president's more aggressive immigration policies, including his plan for a border wall. He's supportedTrump's policy — currently under judicial review — to force people seeking asylum to wait in Mexico while their cases are adjudicated. And he told Fox News host Tucker Carlson in April that Border Patrol "should be applauded" for keeping immigrant children in "cages."
The Intercept
2: Trita Parsi: John Bolton Has Wanted War With Iran for 20 Years. Now Could Be His Best Chance
Iran is accusing the United States of "psychological warfare" after National Security Advisor John Bolton announced the U.S. is deploying a carrier strike group and a bomber task force to the region. In a statement on Sunday night, Bolton said the move was intended to "send a clear and unmistakable message to the Iranian regime that any attacks on United States interests or on those of our allies will be met with unrelenting force." On Monday acting Defense Secretary Patrick Shanahan said the deployment was made because of a "credible threat by Iranian regime forces" but he offered no details. Axios is reporting the threat is based on information passed on from Israel. The Trump administration has been ratcheting up pressure against Iran following Washington's withdrawal from the landmark Iran nuclear deal last year. Last month, the U.S. designated Iran's elite Revolutionary Guard as a terrorist organization. The Trump administration also said it will end a waiver program that allowed some nations to circumvent U.S. sanctions and continue buying Iranian oil without suffering penalties. We speak with Trita Parsi in Washington, D.C., author of "Losing an Enemy: Obama, Iran, and the Triumph of Diplomacy." He is the founder and former president of the National Iranian American Council, and an adjunct associate professor in the Center for Security Studies at Georgetown University.
Democracy Now

1:CIA warns Arab activist of potential threat from Saudi Arabia