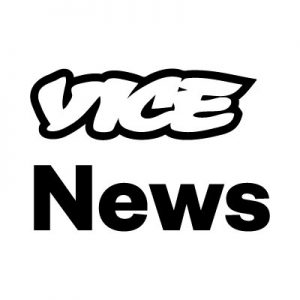 5: SRI LANKA'S GRIEF OVER EASTER ATTACKS IS TURNING TO FURY AT THE GOVERNMENT
As Sri Lankans buried their dead following the string of suicide bombings of churches and hotels on Easter Sunday, questions about what the government knew, and when, were turning the country's grief to anger.

The government vowed to overhaul its security apparatus on Tuesday, promising "stern action" after numerous reports revealed that it had received early warnings of possible terror attacks on churches and hotels around the country but failed to act on its intelligence. The Sri Lankan government received warnings from India and the U.S. about the threats to the churches in the country. It didn't act on them.
Vice News
TDB Recommends NewzEngine.com

4: Bombings intelligence row exposes tension in Sri Lanka government
Colombo, Sri Lanka – Nearly four days after churches and hotels in Sri Lanka were attacked in a series of suicide bombings that left at least 359 people dead, the government is facing mounting criticism over its failure to act on detailed warnings that an attack was imminent.

The furore surrounds a memo from the police chief that was sent to various security officials on April 11, warning that National Thowheed Jamath (NTJ), a locally based Muslim group, was planning suicide attacks on Catholic churches and the Indian High Commission in the capital, Colombo.

Aljazeera
3: 21,000 YEARS LOST AND COUNTING: PROSECUTORS ARE WORKING TO CLEAR WRONGFUL CONVICTIONS, BUT THEIR RECORD IS MIXED
BEFORE THE CHARGES against him were finally dismissed, Richard Phillips spent more than 45 years in prison for a crime he did not commit, earning him the dubious distinction of having been locked up longer than any other exoneree to date. He is one of 2,425 wrongfully convicted individuals exonerated since 1989, who have collectively spent more than 21,000 years behind bars.

Phillips was one of the 151 individuals exonerated in 2018 alone, according to a new report from the National Registry of Exonerations, a compendium of wrongful convictions cases. His release and eventual exoneration were facilitated by what the report calls "professional exonerators" — innocence organizations, independent or law school-affiliated nongovernmental groups, and conviction integrity units housed within prosecutors' offices — whose influence in righting wrongful convictions is growing. In 2018, they were responsible for two-thirds of the exonerations reported by the registry; in nearly half of those cases, the innocence organization and CIU worked together to clear the wrongfully convicted, including in the case of Richard Phillips.
The Intercept
2: Bernie Sanders Spurs Debate on Prisoner Voting Rights, But the Idea Is "Not as Radical as It Seems"
Presidential candidate and Vermont Senator Bernie Sanders said at a town hall Monday that he believed in restoring voting rights for prisoners, sparking a national discussion about re-enfranchisement for the more than 2 million Americans behind bars. Presidential hopeful Pete Buttigieg has spoken out against prisoner voting rights, while Senator Elizabeth Warren said "I'm not there yet" on the issue. Senator Kamala Harris said "there has to be serious consequence for the most extreme types of crimes," referencing her background as a prosecutor. We speak with Ari Berman, senior writer at Mother Jones, about the public debate on voting rights for imprisoned Americans. Berman notes that prisoners are currently counted in the U.S. census in the counties where they are imprisoned, despite not being allowed to vote in most states.
Democracy Now

1: Sri Lanka told of extremist network months before blasts – sources