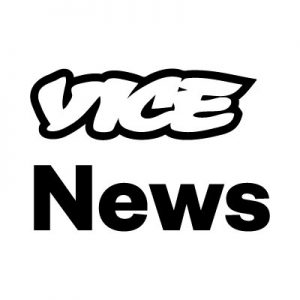 5: DEMOCRATS HAVE A MUELLER DILEMMA: HEARINGS OR IMPEACHMENT?
To impeach or not to impeach? That question got more complicated for Democrats after the report from special counsel Robert Mueller laid out a damning case for obstruction of justice, even if Attorney General William Barr decided not to charge President Trump.

But if the Mueller report divided Democrats more deeply into impeachment and non-impeachment camps, the report is also unifying Democrats in their hopes that Mueller's testimony before Congress — expected in May — will unite the public with an unvarnished and dispassionate telling of the facts.
Vice News
TDB Recommends NewzEngine.com

4: Heavy clashes near Libya's Tripoli amid 'new phase of attack'
Heavy clashes broke out in the southern districts of the Libyan capital, Tripoli, as forces loyal to the country's UN-recognised government launched a counterattack to repel fighters allied to renegade General Khalifa Haftar.

Residents of the city said they could hear sustained rocket and artillery fire in several districts of Tripoli on Saturday, after several days of stalemate on the ground.
Aljazeera
3: WILLIAM BARR MISLED EVERYONE ABOUT THE MUELLER REPORT. NOW DEMOCRATS ARE CALLING FOR HIS RESIGNATION.
ATTORNEY GENERAL William Barr is coming under increasing fire from congressional Democrats for statements he made before the release of the Mueller report. Critics say the remarks purposefully downplayed how damaging special counsel Robert Mueller's report was for President Donald Trump.

House Judiciary Committee Chair Jerrold Nadler, D-N.Y., said Friday morning that his committee has issued a subpoena to the Justice Department to obtain the full, unredacted report. The subpoena demands that the Justice Department turn over the report by May 1. Nadler also asked Mueller to testify before his committee. "It is clear Congress and the American people must hear from Special Counsel Robert Mueller in person to better understand his findings," Nadler said.
The Intercept
2: Chomsky: By Focusing on Russia, Democrats Handed Trump a "Huge Gift" & Possibly the 2020 Election
As Attorney General William Barr releases Robert Mueller's long-anticipated report into Russian interference in the 2016 election, we speak with world-renowned political dissident, linguist and author Noam Chomsky about what he sees as the political perils of "Russiagate."
Democracy Now

1: Lyra McKee killing: 'New breed of terrorism' in Northern Ireland, says PSNI