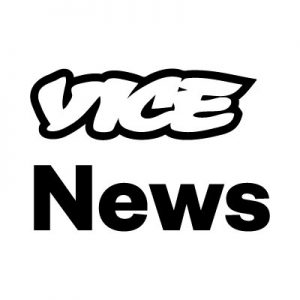 5: HERE'S WHERE WE'RE AT WITH THE MAGA HAT–WEARING COVINGTON BOYS
Classes were cancelled at Covington Catholic High School on Tuesday as more details and videos emerged about students' apparent standoff with an elderly Native American man in front of the Lincoln Memorial that's sparked days of controversy. A video went viral Saturday that showed the teens in "Make America Great Again" hats chanting and mocking the man during a day of rallies in the capital.
Vice News

4: UK's PM May to face another day of Brexit questions
Beleaguered British leader challenged by Labour Party leader Corbyn who suggests the possibility of a second referendum.

Embattled UK Prime Minister Theresa May faces another day of Brexit grilling before legislators on Tuesday with the opposition Labour Party opening the door for a new referendum on leaving the European Union.

UK legislators will debate and vote on the next steps of the EU divorce on January 29, and before that they can put forward amendments to the government's plan, seeking to shape Britain's exit from the bloc.

Labour Party's leader Jeremy Corbyn submitted an amendment late Monday seeking to force the government to allow Parliament to consider and vote on options to prevent Britain leaving on March 29 without an agreement.

Aljazeera
3:  TRUMP'S SHUTDOWN OFFER CREATES A DE FACTO ASYLUM BAN FOR CENTRAL AMERICAN MINORS
TDB Recommends NewzEngine.com
PRESIDENT DONALD TRUMP'S new offer to open the federal government in exchange for funding for his wall on the southern U.S. border includes a major change to immigration policy that was not included as part of his public announcement.

The Trump administration had claimed that it would support legislation known as the BRIDGE Act — which includes protections for Dreamers — in exchange for concessions by Democrats. Upon closer investigation, that turned out to be a lie.

Trump's offer to Democrats, revealed Monday night, actually gives him even more of what he has wanted in immigration policy, which is an end to the legal process that allows people to present themselves at a U.S. port of entry and apply for asylum. Trump's new policy would ban such asylum-seeking for Central American minors and require those fleeing violence or persecution to apply in their own country instead.

The Intercept
2: "I Was Absolutely Afraid": Indigenous Elder on "Mob Mentality" of MAGA Hat-Wearing Students in D.C.
On Friday, thousands took part in the Indigenous Peoples March in Washington, D.C. The next day, video went viral of an interaction that took place soon after the march ended between an indigenous elder and a group of Catholic high school students from Kentucky who had attended a March for Life protest the same day. In the video, Omaha elder Nathan Phillips is seen peacefully playing his drum and singing while being encircled by the students—some of whom were wearing red "Make America Great Again" hats. The video appears to show the students taunting and mocking Phillips. Some of the students are seen making a tomahawk-chop motion with their arms. One student wearing a red MAGA hat is seen standing directly in front of Phillips while grinning and smirking. The videos sparked widespread outrage, but some commentators walked back their critique of the students after more videos were posted online. We speak to Nathan Phillips about what happened. He is a Vietnam-era veteran and previous director of the Native Youth Alliance.

Democracy Now

1: Companies press Brexit panic button in further blow to Theresa May