NOW THE 2nd MOST POPULAR POLITICAL PODCAST IN NZ!!!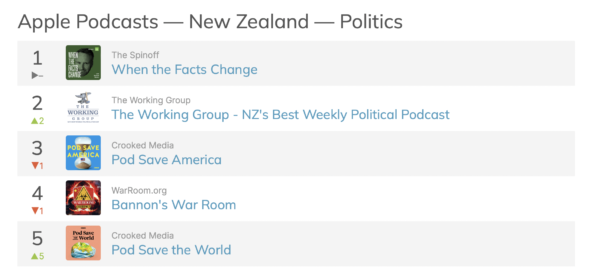 New Zealand's greatest and bestest weekly Political Podcast that is NOT funded by NZ on Air!
THIS WEEK:
-Parliament Protest Meltdown: How many Nazis is too many Nazis?
-Parliament Protest Meltdown: Woke Middle Class Marxism
TDB Recommends NewzEngine.com
-Parliament Protest Meltdown: Apocalyptic Police State Crack Down
+ 4 heteronormative white cis males talk about the Gay Conversion Therapy Law
To debate this we have the Leader of the ACT Party David Seymour & the most dog selfied National Party MP, Chris Bishop.
You won't hear politics like this anywhere else!
The podcast broadcasts live at 7.30pm from the Mediaworks studios on Facebook, YouTube & The Daily Blog and posted up afterwards on Apple Podcasts, Spotify, Rova & Youtube.