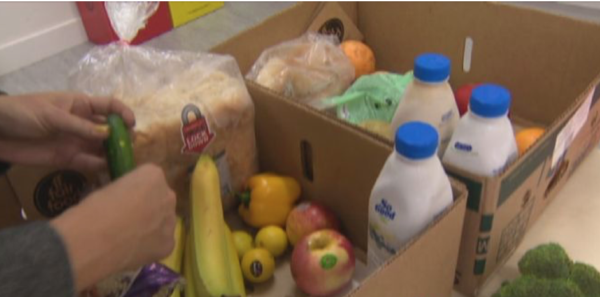 GDP – Gross Domestic Product- is a figure politicians like to quote to tell you how wonderfully they are managing the economy, but it's next to useless in that regard. A thief adds to GDP when he steals your car or your bike and you have to buy a new one.
Finance Minister Grant Robertson says he's working on a new measure of economic success.
I have one for him – bank percentage rates.
No.. not commercial banks.. FOOD banks.
In Canterbury the Central Mission report demand for food has gone up 44% since last year and they are expecting to hand out 45,000 food parcels by Christmas.
Auckland City Mission's food parcel handout is up 22 per cent on last year and "the highest in their 98-year history."
Work and Income say there has been about a 50 per cent increase in demand for food grants over the last two years.
TDB Recommends NewzEngine.com
The reason? Robertson's approach to running the nation's economy is barely distinguishable from that of Bill English or Michael Cullen ….self-imposed austerity, an obsession with driving down public debt (which is already low compared to other OECD countries) while ignoring profiteering and our skyrocketing household debt..
And reading the interim report from his Tax Working Group, which argues against dropping GST on food and dithering over Capital gains, tells you Labour doesn't plan to return to its roots and represent working people anytime soon. Instead they will continue to pander to Capital – the Money elite – whose interests have dominated our economic landscape for the last 30 years
Speaking of No GST on food – whatever happened to NZ First's policy on that?
And the Greens? What happened to the policy of introducing "a comprehensive Capital Gains Tax on housing except the family home?
The mantra " we can't fix everything in one year everything that National got wrong over 9 years" is just nonsense.It's 30 years of neoliberal economics and the politics of selfishness introduced by the 4th Labour government and continuing to the present day that is the problem.
Robertson is predicting a $5.5 Billion surplus this year which he is saving for " a rainy day ". Such as the additional $22.5 million he has just granted to host the Americas Cup bringing the total to $136.5 million.
The rationale? Trickle Down theory – pander to the billionaires and somehow there will be more jobs and money for Aucklanders
Meanwhile, families are going hungry because food is expensive , rents are high, and the price of fuel has gone through the roof.
Why?
Because this government, like all the neoliberal government's stretching back 3 decades before it to 1984 ,refuses to impose regulations on the marketplace.
Bryan Bruce is one of NZs most respected documentary makers and public intellectuals who has tirelessly exposed NZs neoliberal economic settings as the main cause for social issues.