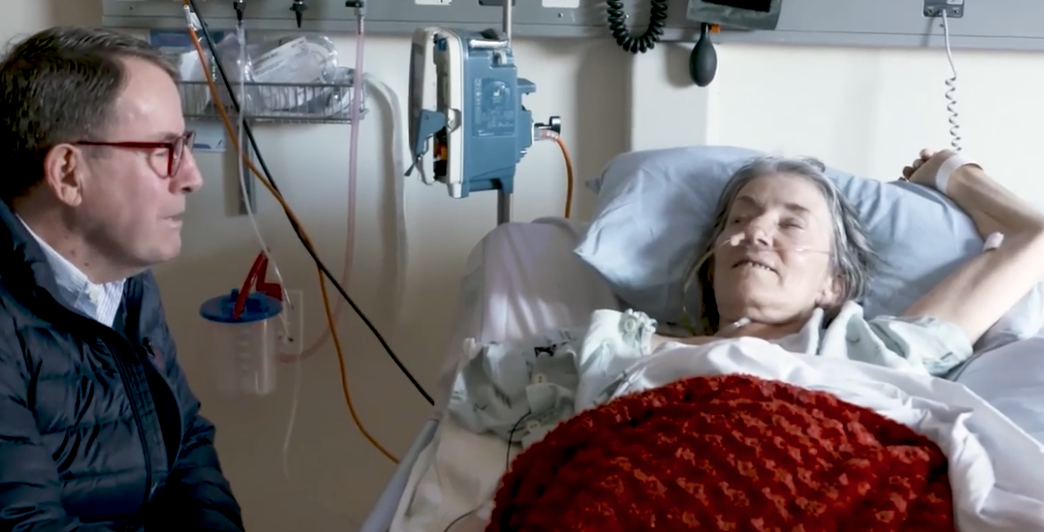 There is such a deep beauty in this moment of kindness between John Banks & the undefeated Penny Bright.
Penny is a unique one of a kind voice for justice and for her great nemesis to take the time to sit with her in her final days has a kindness  attached to it that we seldom see in the bitter online call out and troll kulture we are infected with now.
Decency is rare and a basic reminder that beyond the intersectionism, the politics, the heteronormative patriarchy etc etc etc we are human beings with a common human experience that unites us 95% of the time.
For Penny to allow John to sit with her in a moment of total vulnerability shows a strength that goes beyond the arguments and debate, and for him to have the grace to accept speaks volumes of his character and provides a shared moment of humility for us all.
TDB Recommends NewzEngine.com
In this one image they have reminded us of some of the humanity we lose in the debate.