The stench of hypocrisy is unbelievable.
Here is the Grand Troll of the Right denouncing  Chelsea Manning…
Mike Hosking: Chelsea Manning is a crook, keep her out of NZ
Chelsea Manning is a crook, and the National Party are right to be wanting her banned.
…yet barely a month ago here he is screaming about the death of free speech because two Crypto-fascsists couldn't use a council owned venue to peddle psuedo-scientific bigotry and because tired old racist dinosaur Don Brash was banned from speaking…
Mike Hosking: What happened to free speech in this country?
The left is against free speech which is a very large step, and dangerously so, away from being against opposing views.
…but this hypocrisy isn't limited to the Right, bewilderingly and without any hint of audacity is Golriz Ghahraman defending Manning's free speech, while denying the free speech she doesn't like…
…Clowns to the left of me, Jokers to the right. Here I am, stuck in the middle with you.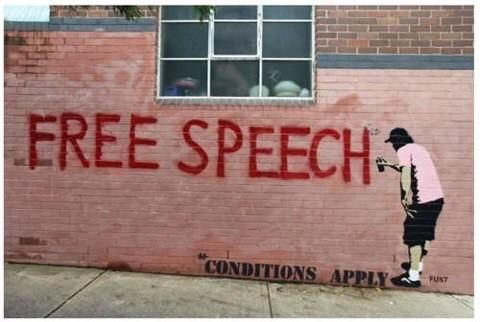 TDB Recommends NewzEngine.com
What the Woke Left didn't comprehend in their algorithmic fuelled social media outrage over Southern & Molyneux  was how easy it is for the Right to turn that anti-free speech platform against us when we speak truth to power.
The hypocrisy of the Woke Left is as disgusting as the Feral Right.
"It's only free speech when we agree with what you are saying", isn't of any value to anyone.
Watching the Woke Left & Feral Right contort themselves into impossible positions over free speech when they both held polar opposite stances barely a month ago would be hilarious if it weren't so fundamental to us as a democracy.
A plague on both their fucking houses!